'PUBG's Squad Showdown Was a Mess, so Shroud Mocked It the Entire Time
PUBG's Squad Showdown took place Friday afternoon, and it proved to be a horrible showcase of the game's esports potential. Despite having the simultaneous backing of Twitch and PUBG Corporation, the event was beset by technical difficulties, delays and even competitors leaving the stage. In particular, Twitch streamer Shroud wasn't shy about showing his frustrations.
After starting about 15 minutes later than its scheduled 2 p.m. EDT stream time, the qualifying match went off without any issues. The opening moments lacked sizzle and the broadcasted camera angles made moments of action difficult to see, but the fight carried on with a few decent moments. At that point Squad Showdown wasn't stirring much excitement from viewers, but at least it was active.
Trouble ensued when PUBG's top streamers joined the competition. In preparation for the second match, the event's official Twitch stream went down multiple times, only to display the "we'll be right back" message seen below. Casters and hosts stalled while viewer counts dropped, and Twitch was ultimately forced to respond to fan outcry with a tweet explaining the downtime. By then only two matches had been played over a period of nearly four hours.
Beyond being an organizational failure, the delays persisted long enough that celebrity and streamer participants grew less than amused. After expressing frustration at PUBG Corp and getting banned from the game last week, it would appear not much had changed about Shroud's hostility toward the title that's recently given rise to his popularity.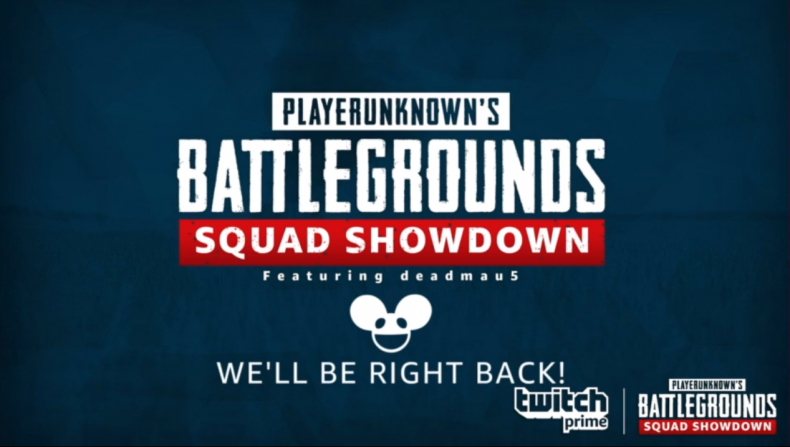 "I don't care. I'm only here so I don't get fined," he joked to his teammates while pounding beers. Later on in the event, he overheard comments made by casters and openly used them to gain a tactical advantage. "You can't not hear that," he said as he approached an opposing team, "so I'm just making the call." Beyond Shroud, several attendees complained about the venue's extreme heat conditions. Match counts unexpectedly dwindled from 64 to 50 players, and Shroud's celebrity squadmate, Ludacris, was swapped out for another player after the rapper presumably fled the scene.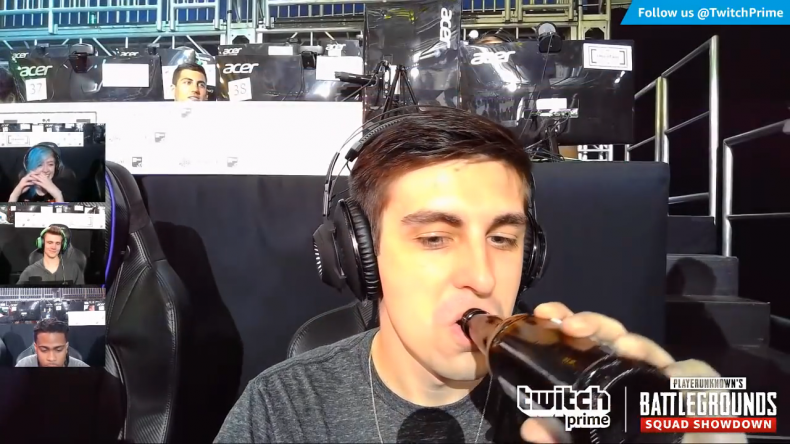 While Squad Showdown's later matches carried on fairly well after the 7 p.m. EDT hour, the damage was already done. This was yet another high-profile failure for an embattled game. As recent Twitch Rivals tournaments end with anti-climactic encounters and the game's best players get banned for cheating, it remains to be seen just how well PUBG can actually succeed as an esport.
At the start of Squad Showdown, developers from PUBG Corp spoke candidly about the game's performance issues. In some ways, this event proved emblematic of just how deep the disarray runs. From gameplay, to organization and streamer personalities, no aspect of Showdown was worth a chicken dinner.
PUBG is available now on PC and in Game Preview on Xbox One.
What did you think of PUBG's Squad Showdown? Will PUBG Corp ever get its act together? Tell us in the comments section!