Putin Ally Ramzan Kadyrov Is a Misunderstood Joker, says Chechen Aide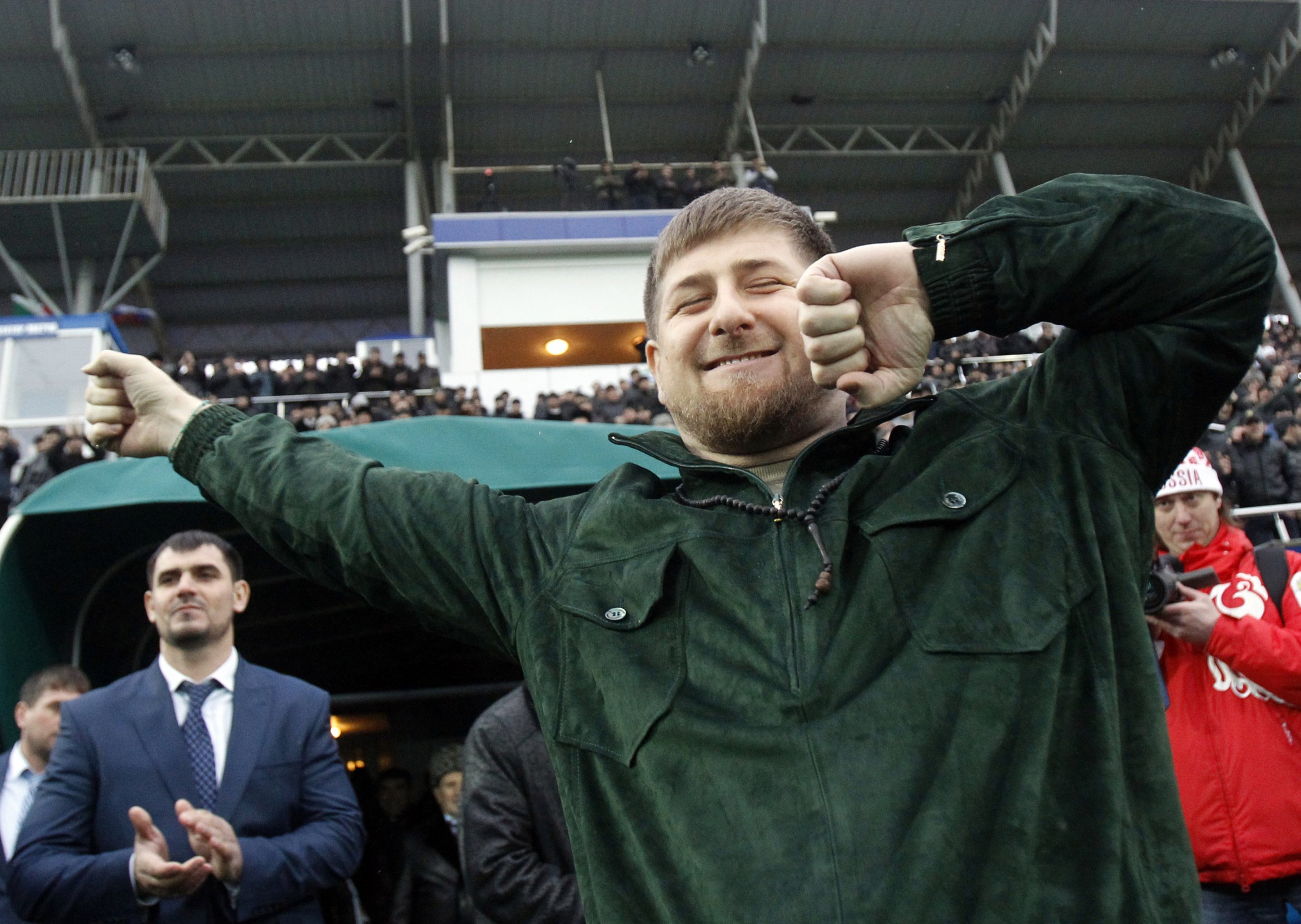 Chechen leader Ramzan Kadyrov is not known for his comedic skills, but one aide thinks more people should appreciate his wicked sense of humor, Russian radio RSN has reported.
Since heading the region of Chechnya in 2007, Kadyrov has been undyingly loyal to Russian President Vladimir Putin and has adopted a hardline approach in dealing with dissent. His militia, known as the Kadyrovtsy, were among the most infamous units fighting anti-Russian rebels in the Chechen wars and Kadyrov has since been accused of using his strongmen on multiple occasions to intimidate, kidnap and kill opponents.
He has denied all such claims, but has publicly maintained a very critical line against the Russian opposition. In January, Kadyrov said all critics of the government should be trialed as "enemies of the state" while earlier this month he shared a video of opposition leader Mikhail Kasyanov, through a sniper's scope. This prompted an outcry from the Russian opposition, treating the video as a threat to kill Kasyanov, whose fellow party member Boris Nemtsov was shot dead by men linked with Kadyrov less than a year ago.
But, according to aide Alvy Karimov, far from being threats, Kadyrov's statements are often just misunderstood pranks.
"Ramzan Ahmatovich's sense of humour is very gentle, it isn't superficial," Karimov said, referring to Kadyrov by his first and middle name, in the polite Russian custom. "It is just unique, on the level of national folklore that lives on for centuries. Sadly, not everyone has a sense of humor such as his."
The aide said Kasyanov should be more attuned to Kadyrov's jokes, praising his boss's topical wit. "Even if he says something with humor, some people will take this seriously at their own expense. Humor needs to be understood."
Karimov said that a good example of one of his boss's jokes going over someone's head was a recent incident involving the Kasyanov. The liberal politician was having dinner in Moscow on Tuesday night, when unidentified men, whom his party reported were Chechen, approached him yelling threats and violently smacked a cake in his face. Kasyanov said the attack had him worried and linked it to Kadyrov's criticism of him.
In response, Kadyrov posted a photo on his Instagram from a party he had thrown for Russian singer Nikolay Basakov, with cake smeared on the grinning entertainer's face. "He is still pleading, running to all international institutions, begging for another party," Kadyrov wrote alongside a succession of emojis.
The Chechen head's aide said the post was a classic Kadyrov zinger and shared a story about falling victim to a Ramzan Kadyrov prank himself, while in his office in Chechnya's capital city of Grozny.
"There was one instance when it was my birthday, it is around 11 o'clock and I am sitting at work, writing something," Karimov said. "The phone rings and they tell me 'Ramzan Akhmatovich says that you are to come to him immediately.' I was in Grozny, but he was traveling. I asked what had happened and they told me they did not know."
"Then someone else phones me and asks 'How could you do this? We never expected this of you.' I made my way to the lobby and my friends are waiting for me. I think to myself, 'My god, I have never in my life done anything bad on purpose.' Then down the stairs comes Ramzan Akhmatovich and asks, 'Alvi Akhmadovich, I considered you the most reliable man and you act this way.' I answer, 'Ramzan Akhmatovich, could it be that I have made some mistake in life, but I swear to Allah, consciously I have done nothing!' To that he replied, 'You have a birthday and you did not tell me.'"
Although Kadyrov has presided over a period of rebuilding Chechnya since much of its infrastructure was devastated by the wars of the 1990s, restrictive policies have forced human rights organisations and Freedom House has accused him of becoming "a law unto himself."
Kadyrov's second term as president of Chechnya expires in 2016 and earlier this month he said he would leave it up to his mentor Putin, whether or not he continues to govern the region.