Putin 'Isolated' Himself Ahead of Ukraine Invasion: Ex-Trump Adviser
Russian President Vladimir Putin isolated himself during the COVID-19 pandemic ahead of his decision to invade Ukraine, according to the Trump administration's top adviser on Russia.
Fiona Hill, who is now a senior fellow in the Foreign Policy Program at the Brookings Institute, made the comments during an interview with Bloomberg that aired Thursday. She cited the Russian leader's isolation as one of the reasons behind his decision to go to war.
While Putin has attempted to justify his "special military operation" in Ukraine by accusing the country of provocation, the full extent of his true motivations behind the attack has largely remained unknown to the public. Hill's comments attempted to offer some additional insight into his mindset in the time that preceded the war.
Hill did not elaborate on the extent of Putin's alleged isolation or say what she believes drove his move to separate himself, but suggested that it impacted his decision-making, Bloomberg reported. She also said she believes his decision to go to war was guided by his belief that the West had been weakened.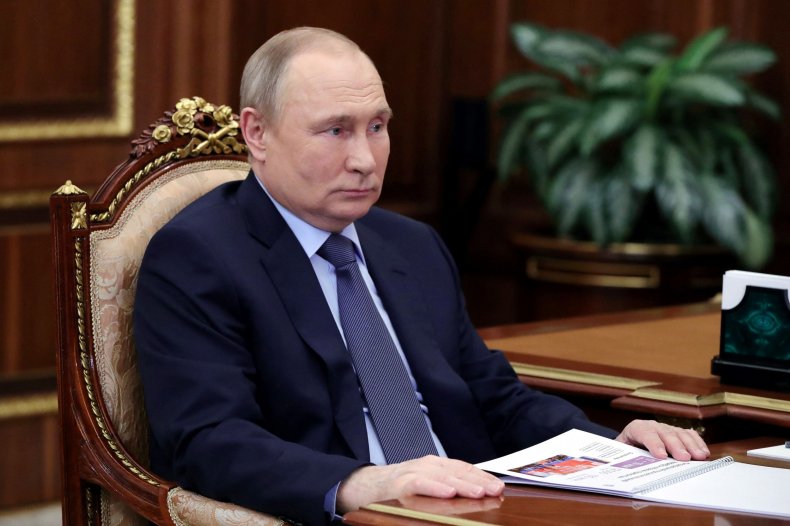 "He thought the West had lost the plot, that we'd become very weak and distracted," Hill told Bloomberg. "He saw over a long period of time an inability for the West to stand up to its own values and its own principles, particularly when it came to pressure on other countries."
Since the start of the Russia-Ukraine War in late February, Hill has offered several analyses of Putin's tactics. Fears have circulated that the war could potentially lead to a larger nuclear conflict, and Hill said during an appearance on a Times Radio podcast last month that she believes the longtime Russian leader is capable of using nuclear weapons.
"Of course he [Putin] would. And the thing is, he's already rhetorically done it, right?" Hill said. "He's put us in a position that we've never been before with the Soviet Union and Russia, even going back to the Cold War when we knew that part of the military doctrine was to use military weapons and biological and chemical weapons, as well, in extreme circumstances in the context of an existential threat to the Soviet Union, which there isn't right now to Russia."
She commented again on the possibility in the Bloomberg interview, saying that she had concerns that Putin would take "some one-sided action" to counteract support for Ukraine in the West.
"He's trying to get us all scared so that we back off and then basically agree to surrender Ukraine or whatever else it is that he's demanding," Hill said.
The ex-Trump adviser has made several comparisons between Putin and former President Donald Trump in the past, including saying last month that Trump began to "resemble" his Russian counterpart during his presidency. She has also said that Trump allegedly wanted to "stay in power forever" like Putin.
Newsweek reached out to the Kremlin, and Hill via the Brookings Institution for comment.