Putin 'Making Empty Threats' Amid Russia's 'Failure' in Ukraine War: Kvien
Russian President Vladimir Putin is making "empty threats" against Finland and Sweden amid Russia's failure to make substantial progress in Ukraine, said U.S. ambassador to Ukraine Kristina Kvien on Sunday.
The Russian military continues facing mounting setbacks in the invasion, which began at the end of February. They initially failed to quickly complete the invasion, being met with significant Ukrainian resistance, and fighting is now concentrated in the eastern part of the country.
In the Kremlin's latest snag, Finland and Sweden are now seeking membership to join the North Atlantic Treaty Organization (NATO), a move that would further tie the two countries to Western Europe while weakening Russia's sphere of influence.
The potential of the two nations joining NATO has long angered Putin, who has threatened that he could move nuclear weapons to the Baltic region should they join. He said Saturday that Finland joining NATO—a shift from its longstanding neutrality—would be a mistake. The Kremlin has also said that they would take retaliatory steps if that were to happen.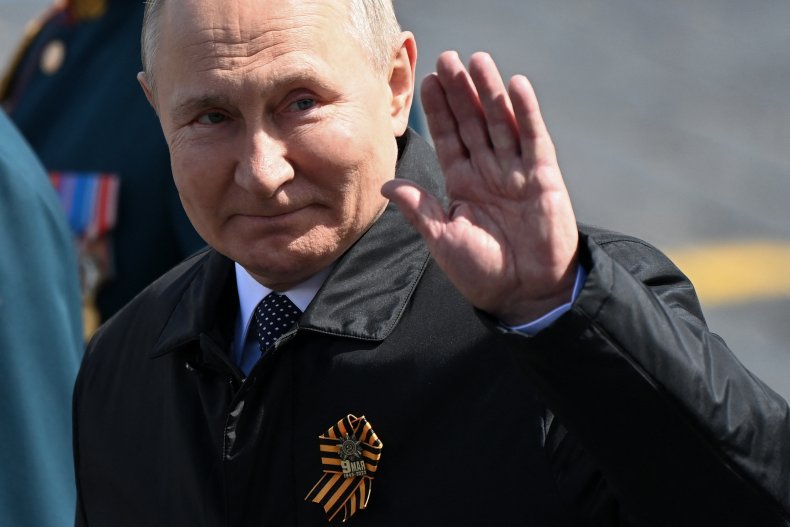 However, Kvien cast doubt on how much of a response Putin would be able to provide, pointing out the Russian military has already been weakened in its conflict with Ukraine during an appearance on MSNBC.
"I feel like those are just empty threats by President Putin," she said. "He already has lost a significant part of his military, and most of the rest is focused on Ukraine. I'm not quite sure what sort of threat he can present."
Kvien added that the threats are characteristic of the Russian president, who uses threats to get neighboring countries to bend to his will, but predicted he would ultimately fail to stop them from joining NATO—just like he has failed to accomplish his goals in Ukraine.
The ambassador explained that the war likely pushed the two countries into considering NATO membership while also strengthening the existing coalition.
"Not only is he strengthening it, but he's bringing it closer to his borders, which is something he said he didn't want," she added. "So I would just say that Finland and Sweden's desire to join NATO is just another example of the strategic miscalculation that Putin took when he invaded Ukraine."
Finland announced its intentions to join NATO Thursday, a move that could provide the West with key power in the Baltic Sea.
Meanwhile, Sweden on Sunday appeared poised to apply as well, as the country's ruling party announced their support in a joint bid alongside Finland, Axios reported. It also appeared that Turkey would not block their bid, despite some concerns.
However, some Russian lawmakers continue to make the threats dismissed by Kvien. Duma deputy Aleksey Zhuravlyov warned Saturday that Finland faces "annihilation" if it joins NATO.