Putin-Merkel Meeting and the Art of the Deal: Who Is the Better Negotiator?
German Chancellor Angela Merkel and Russian President Vladimir Putin will meet on August 18 to discuss international conflicts and a range of issues impacting bilateral relations.
The Saturday meeting, which will be held near Berlin, will focus on the war in Syria, the ongoing conflict in Ukraine and a controversial pipeline to bring Russian gas to Germany, Steffen Seibert, a spokesman for Merkel, announced Monday.
"You could expect the talks to focus on bilateral relations, and certainly the issue of the Syrian conflict as well as the situation in east Ukraine and energy," he said.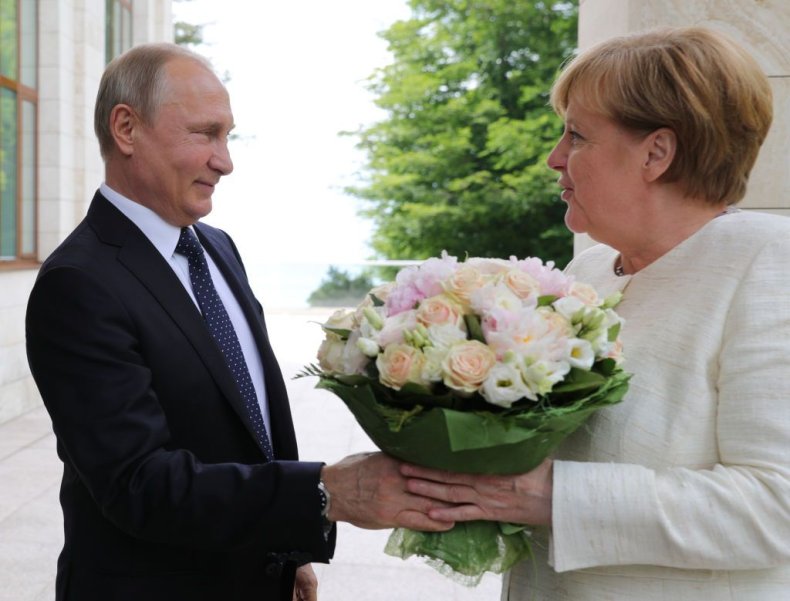 Merkel and Putin previously met in Sochi, Russia, in May, and their their respective foreign ministers, Heiko Maas and Sergei Lavrov, met in Berlin last month. The head of Russia's military general staff, Valery Gerasimov, also joined the July discussions.
In their May talks, Putin demanded that Europe help rebuild war-torn Syria with President Bashar al-Assad remaining in power. Merkel pushed for the continuation of United Nations peace talks, The Local reported. Both leaders reaffirmed their commitment to the Nord Stream 2 pipeline, which would bring Russian oil directly into Germany.
Ukraine raised concerns about the project, fearing it would miss out on transit revenue. President Donald Trump also criticized the pipeline, arguing that the deal turned Germany into a "captive of Russia."
When it comes to negotiating, Merkel and Putin have drastically different backgrounds. The German chancellor is a scientist with a Ph.D. in quantum chemistry. She has been described as priding herself on her ability to rationally and methodically analyze situations. Putin, a former KGB spy, is known for his manipulative and cunning style, often resorting to tricks to throw off his international counterparts.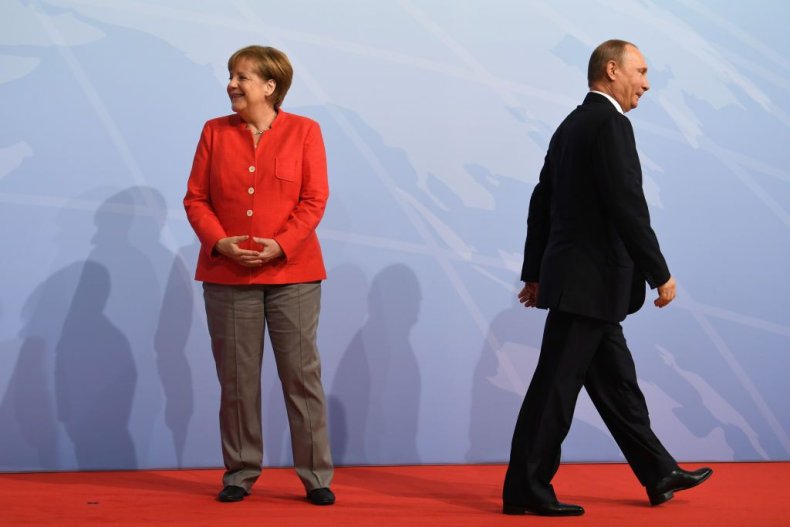 Volker Schlöndorff, a German filmmaker and close associate of Merkel, said she was "a master of listening."
"In a conversation, she speaks twenty percent, you speak eighty percent. She gives everybody the feeling 'I want to hear what you have to say,' but the truth is that her judgment is made within three minutes, and sometimes she thinks another eighteen minutes are wasted time," the confidant told The New Yorker for a 2014 profile on the chancellor. "She is like a computer—'Is this possible, what this man proposes?' She's able in a very quick time to realize if it's fantasy."
Putin, conversely, has been accused of using tricks and flattery to assuage his opponents. Numerous analysts suggested that Putin targeted Trump's ego on multiple occasions, aiming to improve Russia's position with Washington and also manipulate the U.S. president.
In a 2007 meeting with Merkel, the Russian leader attempted to play on her known fear of dogs to distract her during negotiations. Allowing his dog to approach Merkel, he watched, bemused, as she froze in fear.
The German leader later responded with strength and hefty criticism, saying Putin was trying "to prove he's a man."
"He's afraid of his own weakness. Russia has nothing, no successful politics or economy. All they have is this," she said.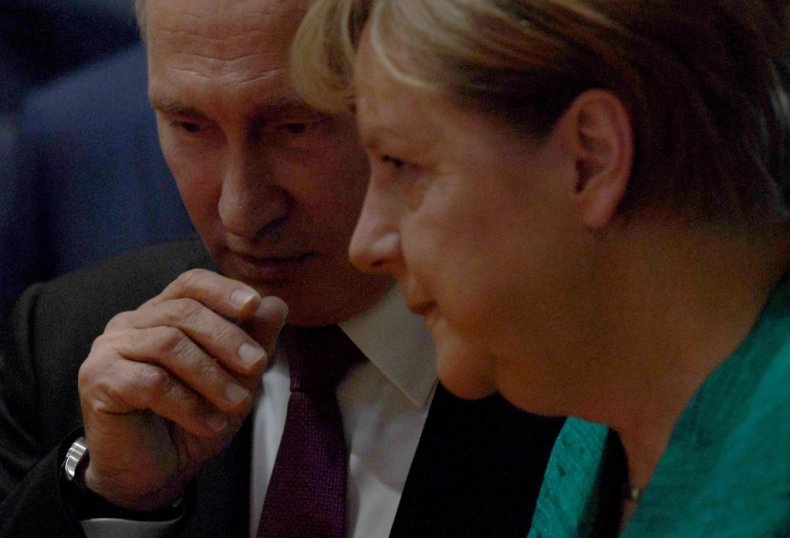 When they meet on Saturday, Putin will be entering the negotiations as his country continues to suffer under sanctions imposed by the U.S. and the EU. Thousands of Russians took to the streets in recent weeks to protest the government, with some even calling for Putin's removal. Polls have suggested growing discontent with some of Moscow's policies and with Putin himself.
Merkel will enter the meeting from a place of relative economic and political strength, but she has also faced tensions at home due to her open-door policy that has seen more than 1 million refugees enter Germany in the past few years. In early July, the chancellor agreed to a new migration deal that has alleviated some of those tensions.
Merkel has performed well in negotiations with Putin in the past. A native of the former German Democratic Republic, Merkel studied Russian and has spoken to the Russian leader in his mother tongue on social matters, but both of them use interpreters in addressing diplomatic issues, "to avoid little misunderstandings."
"She has a way of talking to [Putin] that nobody has," one of her senior officials told The New Yorker.
Katie Shonk, editor of Harvard's Negotiation Briefings newsletter, wrote in June that "Merkel remains the West's best hope for convincing Putin to end Russian aggressions in Ukraine—and abandon any thoughts he may have of launching adventures elsewhere."