Russian President Vladimir Putin is "accepting greater political risk" by doubling down on his Ukraine strategy and undermining the fiction that Russia is not at war, the British Ministry of Defense said on Wednesday.
The British defense ministry's daily intelligence update coincided with Putin's announcement that Russia was calling up reservists to bolster Russia's struggling invasion of its neighbor.
The U.K. ministry noted that the Russian civilian and military leadership has faced significant pressure over the last two weeks, coinciding with Ukraine's successful counteroffensive, which has seen Kyiv's forces take back significant territory in the northeast.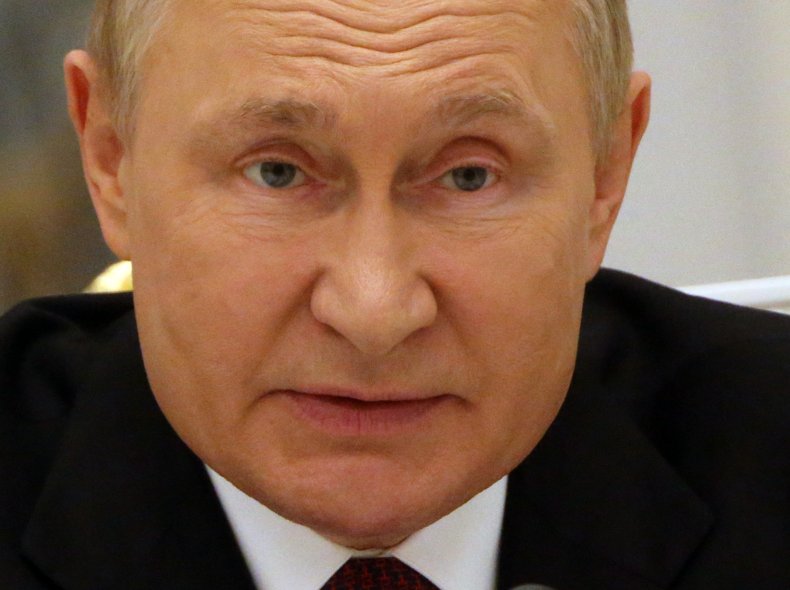 The update pointed to efforts by Russia on Tuesday to pass legislation which extends punishments for deserting troops, as Russian forces in Ukraine continue to experience personnel shortages.
"This is likely intended to limit the number of desertions and refusals and thereby to mitigate some of the immediate pressures," the British Ministry of Defense said.
Referendums on joining Russia are set to be held in Russian-occupied areas of Ukraine in what could be a prelude to their annexation by Moscow.
Putin on Wednesday also announced a partial mobilization in the country, saying that it would begin immediately.
"I consider it necessary to support the proposal of the Ministry of Defense and the General Staff to conduct partial mobilization in Russia," the Russian leader said in a televised address, noting that Russians who are in the reserve will be called up for military service.
"[Mobilization is subject] primarily to those who have served in the armed forces, have certain military specialties and relevant experience," he said, noting that those called up for military service will undergo additional military training.
Putin said that the measure was necessary "to protect the sovereignty, security and territorial integrity of Russia."
While not responding directly to his latest announcement, the U.K. defense ministry said Putin's latest moves showed he was "accepting greater political risk by undermining the fiction that Russia is neither in a war nor a national crisis in the hope of generating more combat power."
Putin's announcement on Wednesday came amid mounting speculation and discussion that he would declare a general mobilization to boost the size of his army.
Since Putin declared what he has called a "special military operation" in Ukraine on February 24, he has been hesitant to announce a total war mobilization—a move that would allow the president to draft conscripts and mobilize reserve forces under Russian law.
In recent weeks, several Russian regional leaders have expressed support for imposing a "self-mobilization" to send a certain number of troops from each region to fight in Ukraine.
Putin also issued a stark warning on Wednesday, raising the threat of a nuclear response, as he warned that Russia will be prepared to use all means at its disposal to protect its territorial integrity and its people.
"In the event of a threat to the territorial integrity of our country, to protect Russia and our people, we will certainly use all means at our disposal. This is not a bluff," Putin said.
Newsweek has contacted Russia's Foreign Ministry for comment.