As Putin Expands Rule Over Russia, His Relative Heads Anti-Corruption Party
A relative of Vladimir Putin has been elected to head Russia's People Against Corruption party, as the nation's president looks to cement his position until 2036.
The son of Putin's cousin Igor, Roman Putin, was chosen to head the party at a congress on Sunday.
He has been elected for a five-year term with the announcement stating he will bring "new impetus" to the party, according to state-run news agency RIA.
Roman Putin is a former FSB security service employee, similarly to President Putin, and a businessman.
His party is set to run in the regional elections in September and then in elections to the State Duma. It is not represented in the federal legislature at present.
The People Against Corruption party was founded in 2014 and has 4,000 active members, Reuters reports.
Newsweek has contacted the People Against Corruption Party and the Kremlin for comment.
Roman Putin's appointment comes as President Putin defends constitutional amendments that could see him stay in power to 2036, with opponents having branded the nationwide votes on the matters illegal.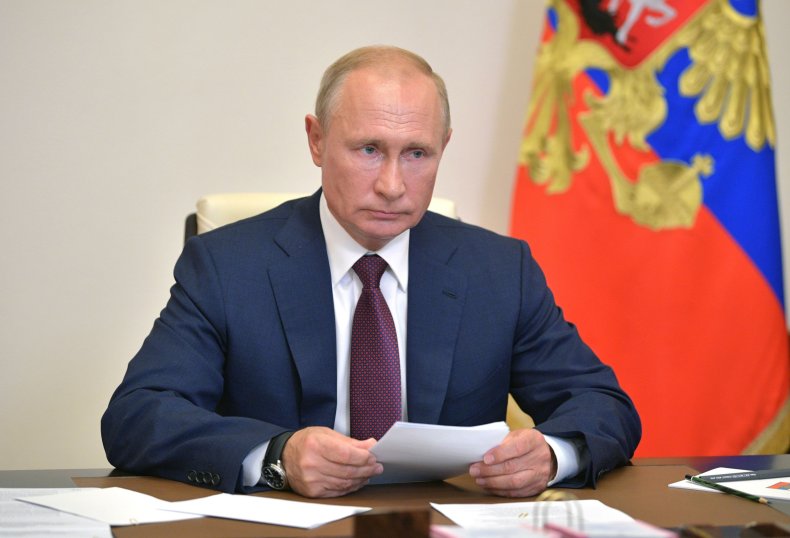 Putin would be able to continue as president by resetting presidential term limits.
This could see him go for two more six-year terms after his current tenure is due to finish in 2024, taking him to the age of 83 if he were successful. Another amendment gives former presidents immunity from prosecution, among measures that directly benefit Putin.
"I am absolutely convinced that we are doing the right thing in adopting amendments to the current constitution," he said. "[The amendments] will strengthen our nationhood and create conditions for the progressive development of our country for decades to come."
Opponents suggested the vote did not need to be held, as they said parliament had already given the changes approval through regional governments and the court system.
There have also been accusations of ballot fraud following the vote, in which the Russian Central Election Commission said around 78 percent of those involved backed the changes to the Russian Constitution, which was passed in 1993. The commission also reported a 65 percent voter turnout.
Putin's move to cement power comes after public trust in him hit a 14-year low earlier this year.
This came amid criticism over his response to the coronavirus pandemic, with Russia suffering more than 680,000 confirmed cases, according to Johns Hopkins University figures.
A slowing economy and pushback over unpopular pension reforms may also have contributed to the decline in public opinion of the Russian leader.