Putin Says Russia Has Made "Highly Effective" Ebola Vaccine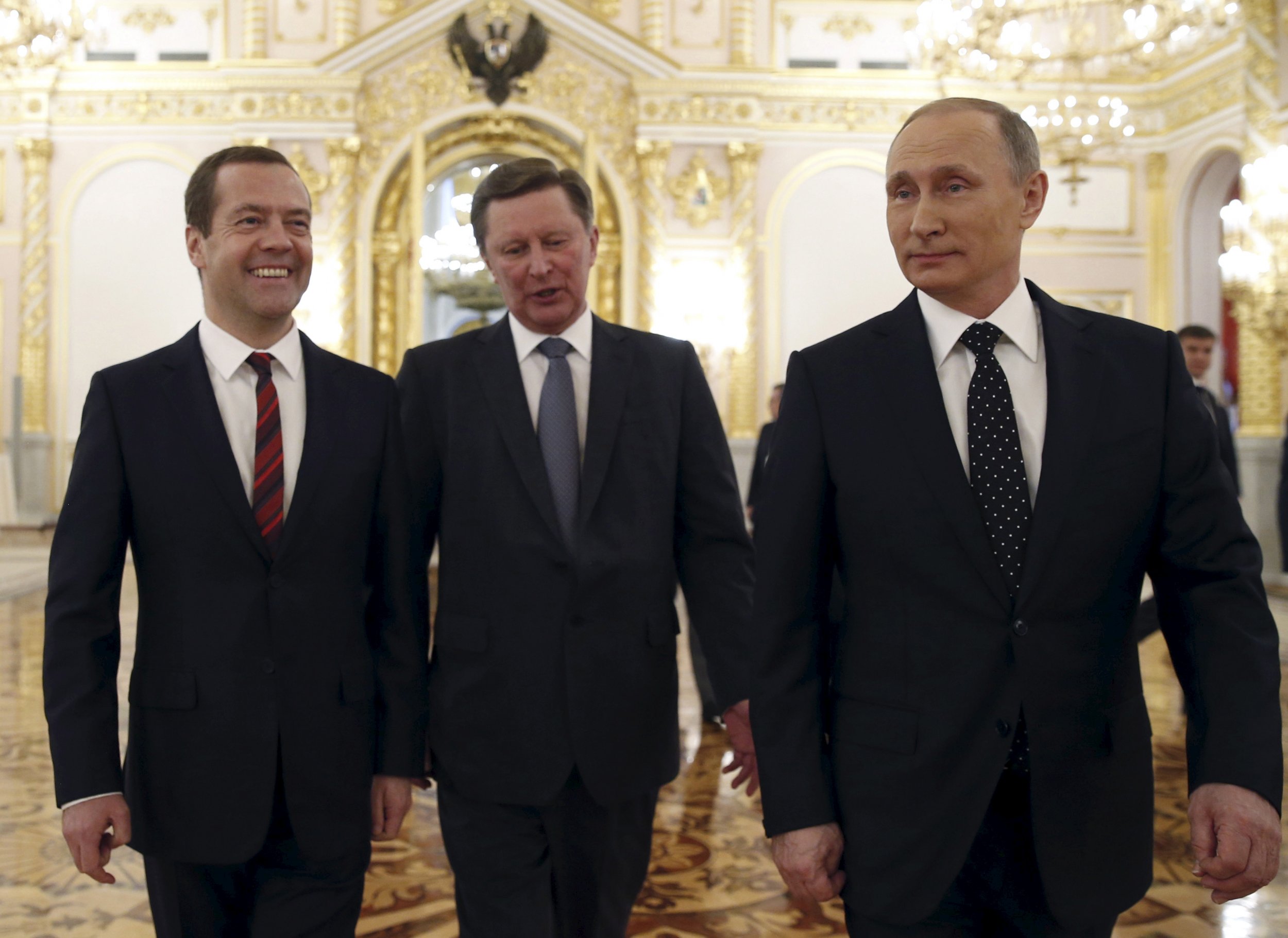 Russia is developing a cure for the Ebola virus, according to Russian President Vladimir Putin, who made the announcement alongside Russia's health minister at a government meeting on Wednesday night, independent news agency Interfax reports.
"We have good news," Putin told Russia's cabinet of ministers and a group of journalists. "We have registered a cure for the Ebola virus, which, after corresponding testing, is showing a high effectiveness, much higher than the treatments used in the world at the moment."
Currently there are several treatments for Ebola, some of which were used when the virus spread through parts of West Africa during the summer of 2014. The U.S.-made Zmapp proved successful in treating U.S. medic Kent Brantly, who contracted the virus in Liberia, but it faced problems with wider availability. On Thursday, the World Health Organization declared Liberia, Sierra Leone and Guinea free of Ebola, but the virus can persist in survivors.
At the meeting on Wednesday, Putin left the details to Russia's Health Minister Veronika Skvortsova, who said scientists had developed two vaccines to treat Ebola.
"The first vaccine is unique and is not on the level of anything else in the world," she said, explaining even a small dose of the vaccine provides "100 percent neutralization" of the virus.
Skvortsova said the second vaccine is designed to be marketed to places where immunity against Ebola is particularly low. The Russian-made vaccine, she said, is better than Western analogues and Guinea had already requested to trial the drug.
After the announcement, the head of the Russian parliament's health committee, Sergey Furgal, told radio broadcaster RSN that he expected the Ebola vaccine to bring Russia "huge material dividends," earning Moscow "billions of dollars."
Scientists from the U.S. and Canada said in 2005 that they had developed a cure for Ebola which appeared to be 100 percent effective on monkeys, the New York Times reports. But the drug was not licensed for mass production as it was considered too expensive at a time when an Ebola outbreak seemed unlikely.