Putin Says Strike Against North Korea Is Possible but Results Would Be Unpredictable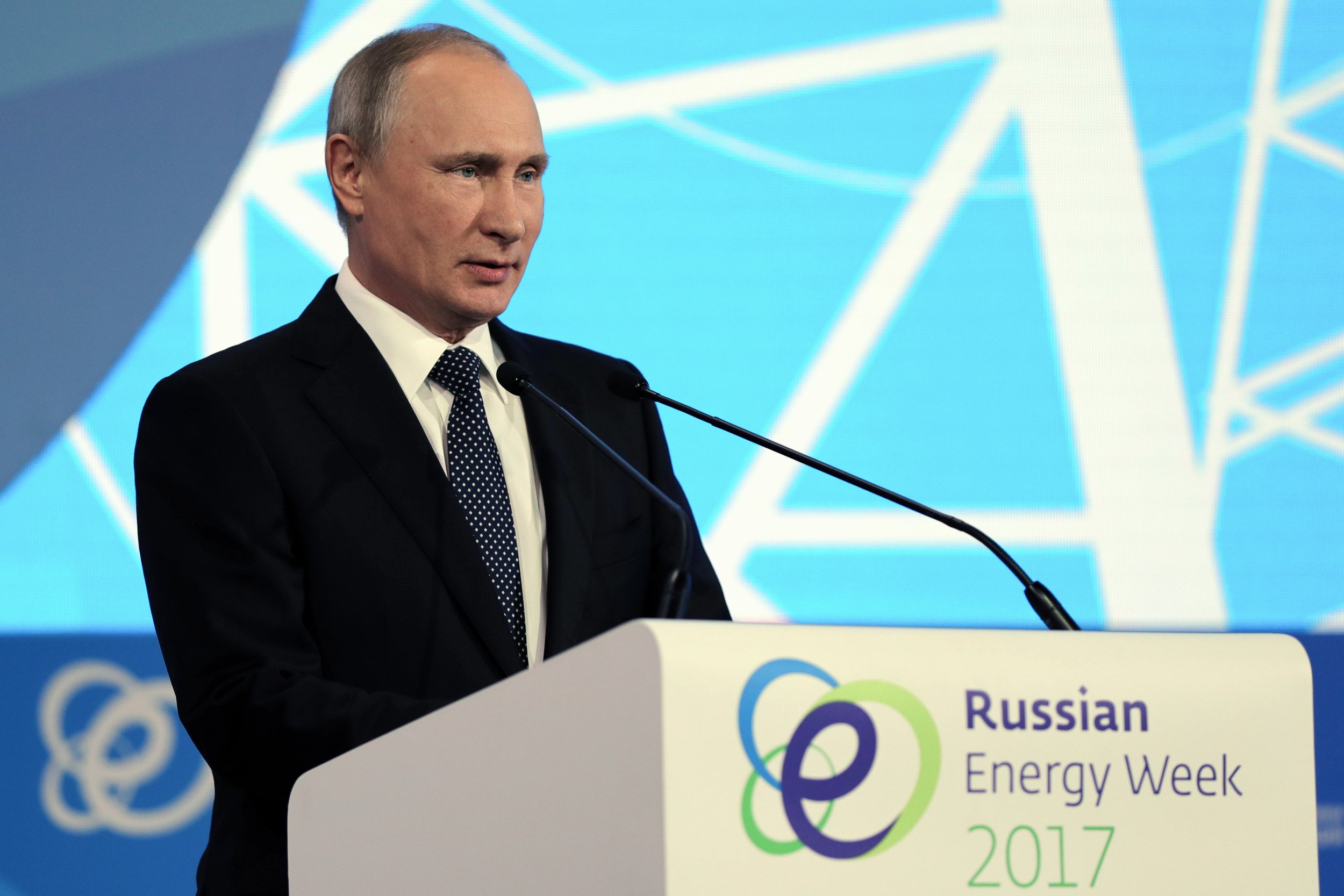 Russian President Vladimir Putin said Wednesday a global military strike to disarm North Korea is "indeed" possible. But he also contended the results would be unpredictable given it is a "closed country" and full information on the location of its weapons isn't available.
"Let us speak to the point, after all—can someone launch a global disarming strike? Indeed. Will it reach its targets? It's unclear because no one knows for sure what is where," Putin said during a panel discussion at the 2017 International Forum on Energy Efficiency in Moscow.
Perhaps taking a jab at President Donald Trump's belligerent tweets and threats toward Pyongyang, Putin contended that efforts to "speak from a position of strength" only emboldened the North Korean leadership.
The Russian president urged all parties to move toward constructive dialogue, clearly alluding to the ongoing war of words between Trump and North Korean leader Kim Jong Un.
"All sides must ease rhetoric and find ways for face-to-face dialogue between the United States and North Korea, as well as between North Korea and countries in the region," Putin said. "Only this would help find balanced and reasonable decisions."
Putin said it wasn't his place to dictate U.S. policy but noted that Russia shares a border with North Korea, which makes it impossible for him to ignore the escalating global tensions over the reclusive nation's nuclear program.
In response to aggressive missile tests, Trump threatened to "totally destroy" North Korea during his first ever address to the United Nations in September, prompting Kim Jong Un—aka "Rocket Man," as Trump calls him—to call the president a "mentally deranged dotard."
Amid this global rap battle between Trump and Kim, the U.S. has ramped up its display of military might in the Korean Peninsula and the surrounding region while also increasing economic pressure on North Korea via the United Nations. This has included a number of "show of force" missions in which U.S. bombers escorted by fighter jets have flown near the North Korean coast.
In September, North Korea's foreign minister said Trump's tweets amounted to a declaration of war and claimed this gave his country the right to fire upon U.S. military planes, even if they're flying in international territory. The White House dismissed the assertion as "absurd."
More recently, Trump has disagreed with Secretary of State Rex Tillerson—who had a close relationship with Putin before becoming America's top diplomat—over whether dialogue is the best route in addressing the North Korea situation.