Russian President Vladimir Putin has assured his Syrian counterpart and ally Bashar al-Assad that all foreign troops will leave Syria, though he failed to put a time frame on the commitment.
Russian forces have been supporting Assad's troops against a wide range of opposition forces since 2015. Putin now appears ready to scale back Russian presence in the war-torn nation, CNN has reported.
Putin's comments were made during Assad's surprise visit to the Black Sea resort of Sochi, where the two allies said they were beginning the "political process" that would emerge from what they called the "fight against terrorism."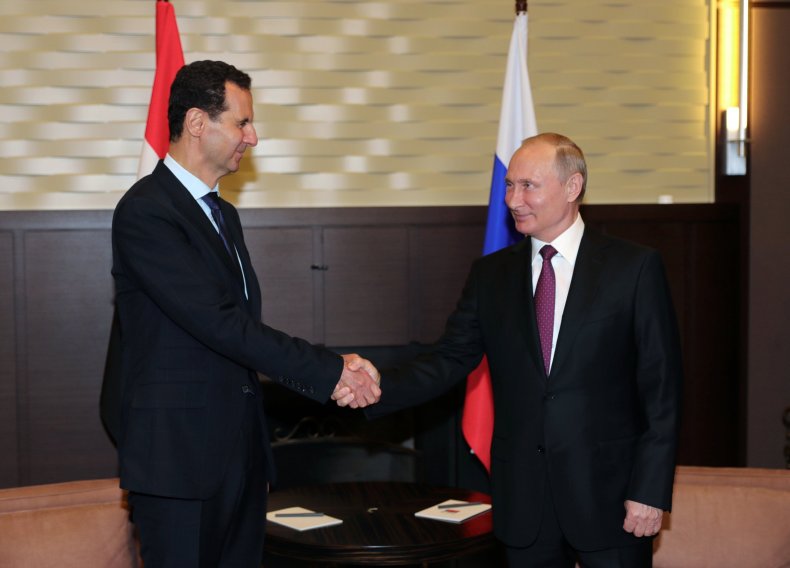 The seven-year civil war has morphed into a messy proxy conflict in which multiple nations have deployed troops to protect and advance their own interests. The U.S., Iran, Russia and Turkey all have significant numbers of soldiers in Syria.
Since Russia threw its weight behind Assad in 2015, the regime has been able to re-establish control over much of the country. Earlier on in the war, Assad looked likely to be toppled, but now he appears the most likely victor.
After their Thursday meeting, Putin said that thanks to "the significant victories and success of the Syrian army," a more political phase of operations would begin and "foreign armed forces will be withdrawn from the territory of the Syrian Arab Republic."
Assad acknowledged that establishing a new political landscape "will not be easy, since there are countries which do not want stability to return to Syria."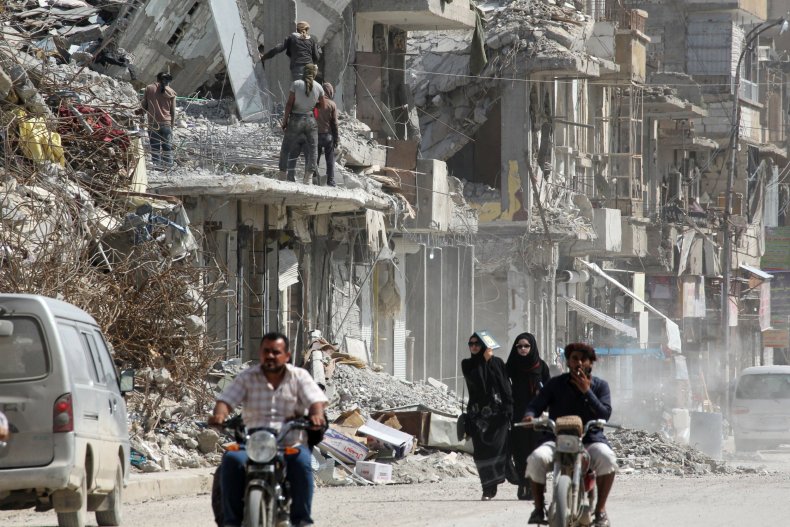 Assad's visit comes just days after Israeli Prime Minister Benjamin Netanyahu visited the Russian capital and met with Putin. Russia has condemned suspected Israeli airstrikes on Iranian targets in Syria, as Netanyahu seeks to curb Tehran's spreading regional influence. Dozens of Iranian and Syrian troops are thought to have been killed in these attacks.
Last week marked a recent low point in Israeli-Iranian relations, with the rivals trading missiles and airstrikes as the world urged calm. Israel later claimed it had struck almost all Iranian infrastructure inside Syria in the most extensive strikes in the country in decades.
Despite this, Netanyahu said Russia will not interfere in Israeli policy in the country. "Given what is happening in Syria at this very moment, there is a need to ensure the continuation of military coordination between the Russian military and the Israel Defense Forces," he explained.
The Israeli prime minister told reporters, "In previous meetings, given statements that were putatively attributed to—or were made by—the Russian side, it was meant to have limited our freedom of action or harm other interests and that didn't happen, and I have no basis to think that this time will be different."