Russia Threatens to Send Relatives of Protesters to the Front Line
An ally of Russian President Vladimir Putin has threatened to send relatives of anti-war protesters to the front line in Ukraine amid the country's partial mobilization decree.
Chechen leader Ramzan Kadyrov, when responding to a protest against Putin's partial mobilization staged by several dozen women in Grozny on Wednesday, called them "enemies of the people" and threatened to send their relatives to the war.
Protests have erupted nationwide against the war and Putin's partial mobilization effort, with demonstrators holding banners that say "No to war" and "No mobilization." At least 1,386 people have been arrested in 38 cities across Russia since Putin's announcement, according to the human rights project OVD-Info.
"Some people write that it is necessary to go out against partial mobilization. Under these conditions, no one should discuss the decision [of Putin] but must comply, so I urge everyone not to engage in nonsense. And those who will go out [to protest], they are enemies of the people," Kadyrov said in a video posted on his Telegram channel.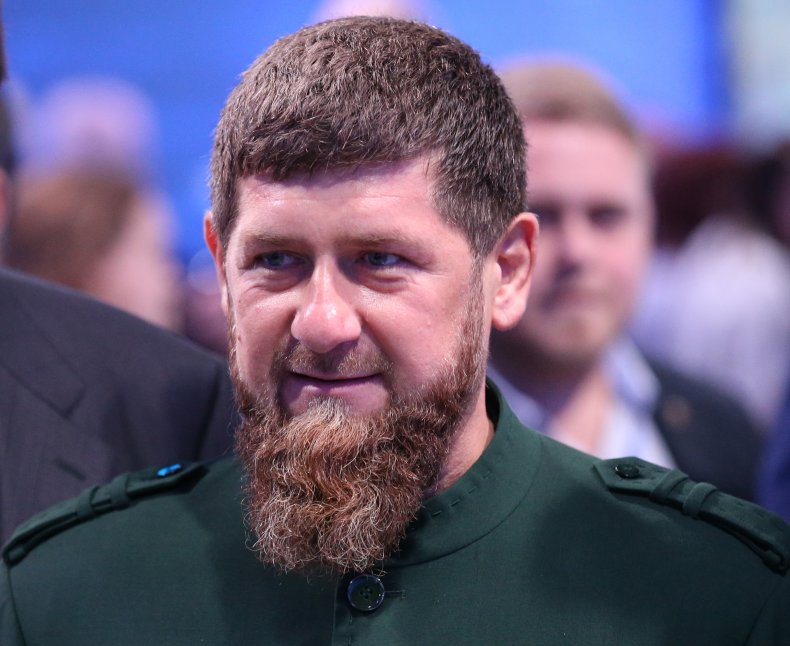 The women who took part in the protest in the heart of Grozny were detained immediately, according to local media reports.
"These people must be detained, these people must be sent to places [in which] a special operation is being carried out, and then it will be seen who they work for and what they really want," Kadyrov said.
Kadyrov said that three of the women who came out to protest in Chechnya currently have sons fighting in Ukraine and that the male relatives of the female protesters should "also be on the territory where Russia is conducting a special operation."
The relatives of the protesting women sent to war, he said, "will return with a penny with which you can buy supplies for the family."
Kadyrov's message comes amid reports that arrested anti-war protesters had been given papers drafting them into the military. Protesters who had been detained told OVD-Info that they were handed a summons to military registration and enlistment offices at police departments.
Dmitry Peskov, Putin's press secretary, told reporters on Thursday that the practice "does not contradict the law" and "therefore, there is no violation of the law."
Alongside protests, enlistment offices have been set on fire in multiple Russian regions following Putin's decision to mobilize the Russian population.
In Lomonosov, which is part of St. Petersburg, a district military registration and enlistment office was set ablaze on Wednesday night. In the city of Gay, in Russia's Orenburg region, another military registration and enlistment office was also set on fire on Wednesday night, damaging a wall, according to a local media report.
Elsewhere, in Nizhny Novgorod, a fire broke out at another military registration and enlistment office. The fire was put out before firefighters arrived, and no injuries were reported, according to local media.
In Tolyatti, an individual threw a Molotov cocktail at the main door of a government administration building on Belorusskaya Street.
Defense officials say up to 300,000 reservists would be called up to fight, marking a sharp escalation of Putin's war, now in its seventh month.
Newsweek reached out to Russia's Foreign Ministry for comment.