Putin Vows to Wage War Until Russia Claims Victory as Peace Talks Collapse
As peace talks appeared to break down, Russian President Vladimir Putin on Tuesday pledged to continue the invasion of Ukraine until his country is victorious.
Speaking at a press conference following a meeting with Belarusian President Alexander Lukashenko at the Vostochny Cosmodrome, located in the far east of Russia, Putin made clear his intentions to continue the conflict in Ukraine, Gazeta.ru reported. He pointed to "inconsistency" on the part of Ukrainian diplomats during recent peace talks as the primary reason.
"True, I was told that last night the Ukrainian side changed something again. I don't know about these changes yet," Putin said during the press conference. "Such inconsistency on fundamental issues creates certain difficulties in reaching final agreements acceptable to everyone on the negotiation track. And until this happens, the military operation will continue until it is fully completed and the tasks that were set at the beginning of this operation are solved."
Multiple rounds of peace talks have been held between Russian and Ukrainian diplomats since the start of the invasion in February, with none yet producing any peace agreements. The most recent round began in Instanbul, Turkey, late last month.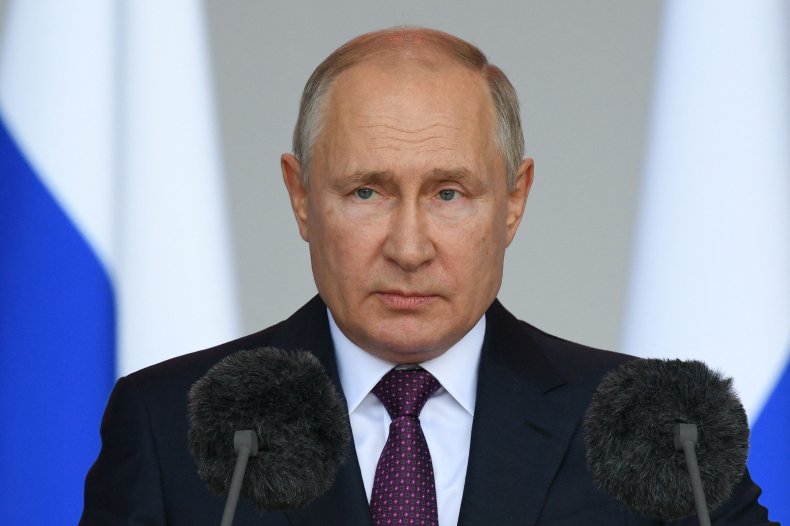 Putin further claimed that Ukraine had specifically backed down on two talking points that he considered key for Russia: the recognition of Crimea as a Russian state, and the recognition of the eastern Ukraine Donbas republics as independent. Without these agreements, Putin said that talks have "returned to a deadlock," according to RT.
In defending Russia's military operations in Ukraine, Putin further insisted that the country "had no other choice" except to take such action, and asserted "there is no doubt that we will achieve our goals."
"[The military operation in Ukraine's] goals are absolutely clear and noble," the Russian leader said. "On the one hand, we are helping and saving people, and on the other, we are simply taking measures to ensure the security of Russia itself."
Putin also reiterated past claims that the Ukrainian government was "deliberately fostering...neo-Nazi grassroots," thereby forcing Russia's hand. These claims have drawn strong international scrutiny, with many pundits pointing out that Ukrainian President Volodymyr Zelensky is himself Jewish and a descendant of Holocaust survivors. Russia has also been accused of attacking Holocaust memorial sites during its operations in Ukraine.
During a Sunday appearance on 60 Minutes, Zelensky said that he remains open to face-to-face peace talks with Putin in the future. He also noted, however, that his red line for negotiations would be accepting Russia's 2014 annexation of Crimea.
"We understand the Russian side," Zelensky said. "We understand one of their provisions has always been to recognize Crimea as Russian territory. I would definitely not let them recognize that."
Newsweek reached out to the Ukraine Ministry of Defense for comment.