Putin, Zelensky May Soon Join Peace Talks If Progress Is Made: Negotiator
Ukrainian President Volodymyr Zelensky and Russian President Vladimir Putin could meet soon for peace talks, a Ukrainian negotiator said.
David Arakhamia, the negotiator, told ABC News on Tuesday that he believes the peace talks have covered enough ground to begin involving the two leaders. Vladimir Medinsky, head of the Russian delegation, told reporters a solution the negotiators have reached involves a meeting of the presidents and the initialing of the agreement.
"The proposed format is like this: First an agreement will be drafted, then the agreement will be approved by the negotiators and signed by the foreign ministers at a meeting, and then the possibility of a meeting between the heads of state will be discussed in order to sign this agreement," Medinsky said.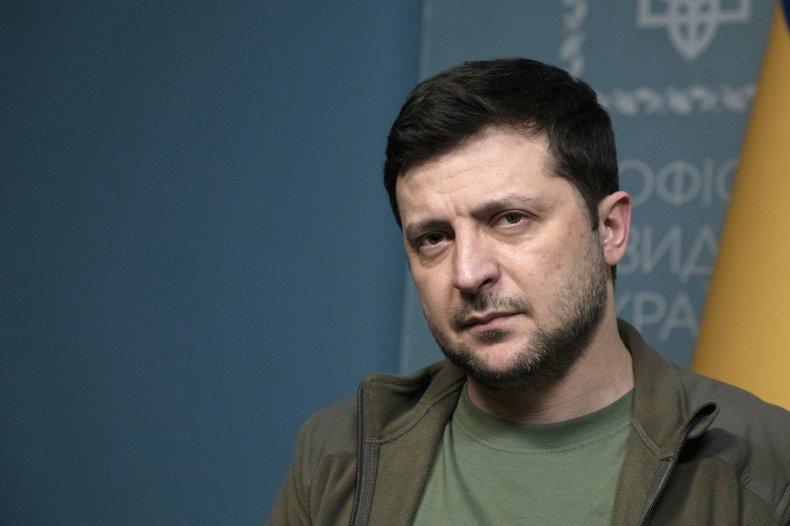 This is a major development in peace talks between the two warring nations, as negotiations had previously been mostly unsuccessful and Putin had ignored Zelensky's calls for a meeting. Zelensky had warned Putin against continuing to do so, saying in an interview that if the attempts at a meeting fail, "that would mean that this is a third World War."
However, it was reported last Friday that the latest round of negotiations in Istanbul, Turkey, had moved forward, with the two sides reaching a solution on four of the six major areas of disagreement.
Russian Deputy Defense Minister Alexander Fomin also announced Tuesday that Russian forces would "drastically" reduce their presence in the areas around Kyiv and Chernihiv, which is about 90 miles north of the capital city, another indication of some success in the latest peace talks, ABC News reported.
Fomin told reporters these measures have been taken "in order to increase mutual trust and create conditions required for further negotiations and for achieving the ultimate goal of reaching an agreement on and signing of the aforementioned treaty."
Last Friday, Turkish President Recep Tayyip Erdoğan said the negotiators have nearly reached a consensus on the issues of NATO, disarmament, collective security and using Russian as an official language. But they have not agreed on the status of Crimea and Donbas, regions in eastern Ukraine that Russia sees as its territories.
Zelensky suggested Monday that the Russian troops retreat back to Donbas, "where it all began" before the invasion started in late February, and then negotiations on the region can proceed.
However, tensions are still high during these peace talks, with ABC reporting that Ukraine warned its delegation against eating or drinking anything because of fears of poisoning. Russian oligarch Roman Abramovich and two Ukrainian negotiators experienced symptoms suspected to be poisoning earlier this month, the report added.
Zelensky suggested holding peace talks with Putin in Jerusalem, a notable choice considering that Putin said one reason for the invasion was the "denazification" of Ukraine's regime. In fact, Zelensky is Jewish and has family members who died in the Holocaust.
Update 03/29/22, 12:35 a.m. ET: This story was updated to add more information and background.