Putin's Rumored Mistress May Have Sparked Change in Foreign Policy: Book
A new biography detailing the life of Russian President Vladimir Putin suggests that the rumored mistress of the Kremlin leader may have impacted his approach to foreign policy.
In Putin, which is set to hit the stands next Tuesday, Phillip Short describes Putin's isolation as a world leader and how unlike most of his counterparts, he did not have "a family to help keep their feet on the ground."
Following an unhappy marriage with a wife who did not appear to like public life, Putin became romantically linked to other young women.
One of these rumored mistresses was 22-year-old Olympic gymnast Alina Kabaeva, whose relationship with Putin was first reported by the Moskovsky Korrespondent in 2008. After the president denied the story that had "not a worth of truth in it," the Moscow tabloid was shut down.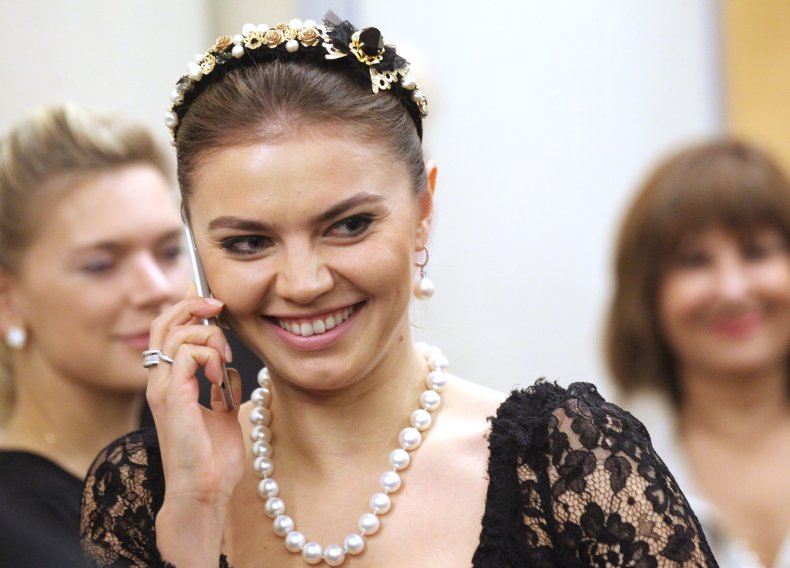 But Short noted that around the same time that Putin became linked to Kabaeva in 2005, the leader's behavior "subtly changed." Short said that Putin's spirits were lifted by his relationship with the younger woman, especially with his troublesome marriage setting the backdrop.
The author argued that such a boost in his mood was not only limited to his private life.
"Was that one of the factors which helped to produce what appeared, from a Russian standpoint, to be a more self-confident and forceful approach in foreign policy, but in the West was seen as more aggressive?" Short questioned, according to a copy of the book reviewed by Newsweek.
"It is possible but, given Putin's determination to conceal his private life, there is no way of knowing," he concluded.
While their romantic relationship has never been confirmed, it has often been the topic of speculation. There are also allegations that the two share children, although none of these births have been confirmed by Kabaeva.
In response to Russia's invasion of Ukraine, many Western nations imposed sanctions on a number of Russian oligarchs.
In April, it was reported that the U.S. Department of Treasury had prepared to issue sanctions against Kabaeva but because of her close relationship with Putin, never did due to fears that it may escalate the growing tensions between the two countries.
While the U.S. refrained from including Kabaeva on its list, the European Union and the U.K. did move forward on sanctioning the gymnast.
As part of the EU's package last month, Kabaeva is not allowed to travel to the bloc and any assets she has in the EU have been frozen.
In its official announcement, the EU said that Kabaeva "is associated with a listed person responsible for and actively supporting actions undermining the territorial integrity, sovereignty and independence of Ukraine, as well as stability and security in Ukraine."