Queen Elizabeth II's early life was defined by two catastrophes—World War Two and the Abdication Crisis that saw her father become King George VI.
Elizabeth was not originally destined for the throne having been born, in 1926, to the second son of George V.
King Edward VIII was the direct heir but abdicated to marry American divorcee Wallis Simpson in 1936.
Out of this crisis, her father was then proclaimed King George VI, setting the young Princess Elizabeth on a new course that would change her life forever.
From age 10, she had just 16 years to prepare for becoming only the second female British monarch in more than 200 years.
Much of this time was spent at Windsor Castle with her sister Princess Margaret during World War Two when her father and mother spent weekdays more than 20 miles away at Buckingham Palace, in London.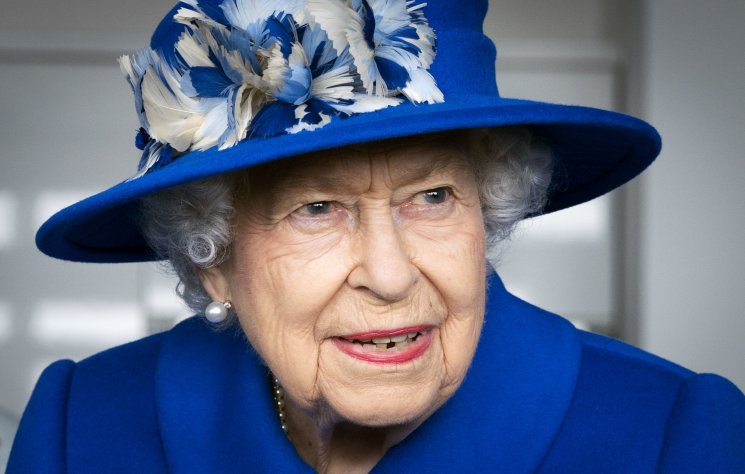 On October 13, 1940, she recorded her first public broadcast, a radio message to evacuee children who had been packed from bomb-ravaged London to the safety of strangers' houses in the countryside.
Princess Elizabeth said: "Thousands of you in this country have had to leave your homes and be separated from your fathers and mothers. My sister Margaret Rose and I feel so much for you as we know from experience what it means to be away from those we love most of all."
By the time the war ended, she was an adult, old enough to celebrate with ordinary British people, dancing the conga outside Buckingham Palace and drinking at the Ritz or the Dorchester hotels until 3 a.m.
With peace, came love, as she married Prince Philip just two years later in November 1947 wearing a dress bought with ration coupons even as $3.75 billion of American loan money helped save Britain from bankruptcy.
In November 1948, their first son, Prince Charles, was born at Buckingham Palace when Elizabeth was 22 years old.
The Prince of Wales was to become the world's longest-waiting next-in-line to the throne—though with her death he now he reaches his destiny.
Princess Anne was born two years later in 1950 during precious years in which the queen and Prince Philip built their young family without the pressure that comes with being head of state.
However, Elizabeth's father's health deteriorated and in February, 1952, he died while she was on a royal tour of Kenya.
Since then, Queen Elizabeth II worked to bring Britain out of the Imperial age through the Commonwealth of Nations, a consensual partnership that redefined the U.K.'s relationship with its former colonies, now independent states.
The queen has weathered crisis and tragedy, guiding the monarchy through the messy breakdown of Prince Charles' relationship with Princess Diana and Prince Andrew's with Sarah Ferguson in 1992.
The same year, she endured the fire at Windsor Castle and then in 1997 came under pressure during the aftermath of Princess Diana's death when she was accused of being cold and emotionally distant.
In 2002, she lost her mother, Queen Elizabeth, the queen mother, and sister Princess Margaret within a month of each other.
More recently, she showed leadership to her public again during a rare broadcast to the nation in the early days of the coronavirus pandemic in 2020.
Elizabeth referenced the same speech she made decades earlier for evacuee children.
She said: "We, as children, spoke from here at Windsor to children who had been evacuated from their homes and sent away for their own safety. Today, once again, many will feel a painful sense of separation from their loved ones. But now, as then, we know, deep down, that it is the right thing to do."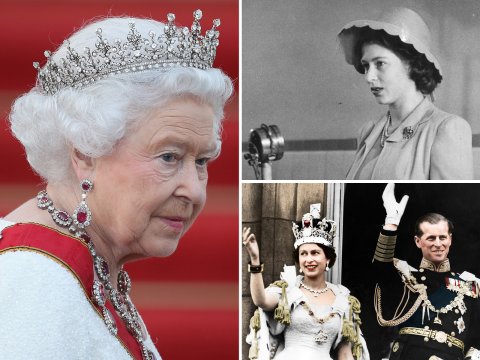 The queen dealt with the fallout from Prince Harry and Meghan Markle's bombshell Oprah Winfrey interview, broadcast on March 7, 2021, alleging racism within the royal family.
Two days later, Elizabeth said in a Buckingham Palace statement: "The whole family is saddened to learn the full extent of how challenging the last few years have been for Harry and Meghan.
"The issues raised, particularly that of race, are concerning. While some recollections may vary, they are taken very seriously and will be addressed by the family privately.
"Harry, Meghan and Archie will always be much loved family members."
A month later, Prince Philip died on April 9 and Elizabeth—always determined to not be seen to be above her people—mourned alone in keeping with coronavirus rules at a scaled-down funeral at Windsor Castle on April 17.