Queen Elizabeth II's Touching Message to Friend on Prince Philip's Death
Queen Elizabeth II sent a touching message about Prince Philip to her friend and distant relation, Lady Pamela Hicks after his death, according to People.
Speaking in an interview with the magazine, Hicks and her daughter India, who was a bridesmaid at Prince Charles and Princess Diana's wedding in 1981, discussed the 92- year-old's relationship with the queen.
"One thing that was moving" India Hicks said to her mother. "When you wrote to [the queen] after Prince Philip's death, she wrote back to you, saying 'Of course, you have known him longer than I.'"
Elizabeth and Philip had been married for 73 years before his death in April 2021.
Lady Pamela Hicks was born Lady Pamela Mountbatten, a daughter of Philip's uncle, Lord Louis Mountbatten. Through Queen Victoria she is related to most of the royal families across Europe and as such spent time visiting royal relations throughout her childhood.
Her book titled My Years With The Queen is due for release in 2023 following the end of the monarch's Platinum Jubilee year celebrations.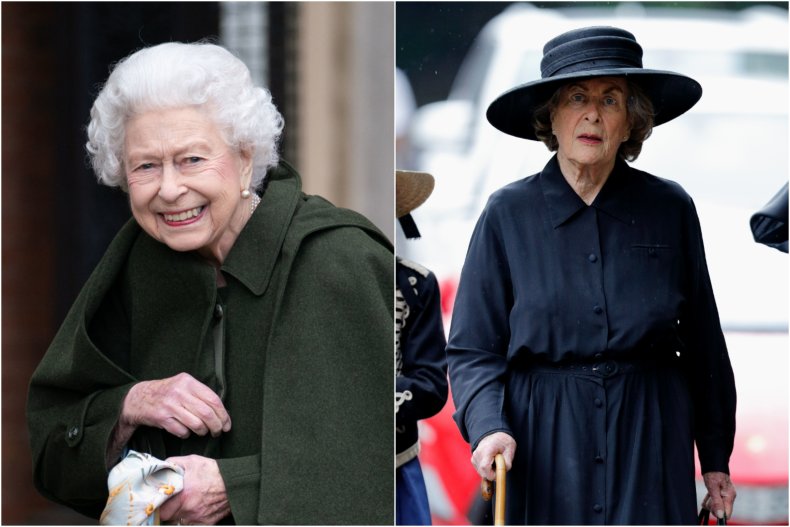 When her cousin Philip was at school in Scotland he would stay with the Mountbattens during the holidays. His attachment was so close to his Mountbatten relations that he took their name when he renounced his titles as a prince of Greece and Denmark before marrying the future Queen Elizabeth II.
Hicks became a friend of the queen's when she was still a princess as the pair are only separated by three years in age. In 1947 when her cousin married the princess, Hicks was asked to be a bridesmaid at their wedding, dressed in a Norman Hartnell bridesmaid's dress which she still owns.
When King George VI was deemed too ill to travel on a tour of Australia and New Zealand in 1952, his daughter Elizabeth set off in his place with Hicks acting as a lady-in-waiting.
It was only shortly after arriving on a stop in Kenya on their way to the South Pacific that the king died and subsequently, Elizabeth, aged just 25, became queen. The party, including Hicks, was staying at the Treetops Lodge in Kenya when the news arrived. "I remember going and hugging her and then thinking, 'Oh my goodness, she's queen'—and going into a deep curtsy," Hicks told People.
The new monarch was flown straight home and her new life as head of state began. Hicks remembered, in a television documentary also called My Years With The Queen, the monarch's reaction to seeing the official royal cars waiting to take her from the airport. Hicks said:
"The queen comes past me and she can see the car for her, and it's not her own private car. And she says 'Ah they've sent those hearses'…I think it was the moment she realized her life had changed."
Hicks continued to act as a lady-in-waiting for the new monarch and went with the Queen on her coronation tour of the commonwealth. Speaking in the same documentary she recalled her jealousy about an extra-special piece of cargo which was brought on the trip.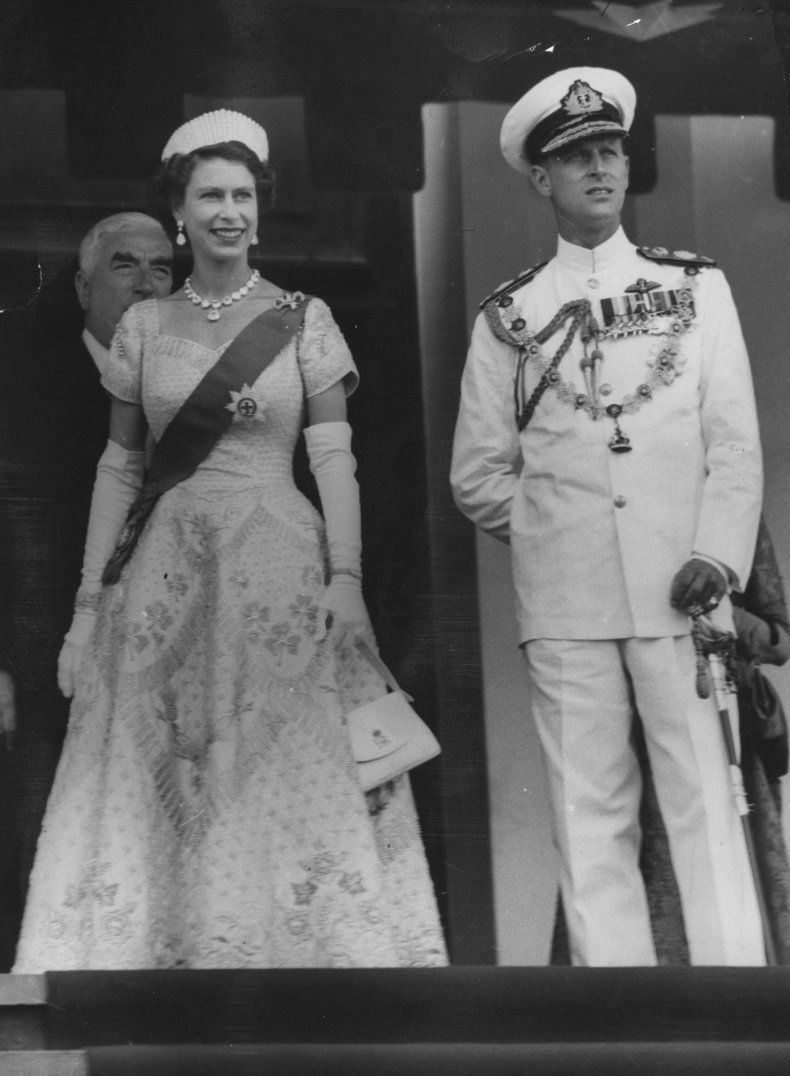 "The Queen decided to take on the commonwealth tour, her coronation dress and wear it in each dominion for the opening of parliament," she said. "The dress required a cabin unto itself. The dress' cabin was slightly bigger than mine. I was rather jealous."
Following the tour Hicks married the celebrated British interior designer David Hicks and had two children, India and Ashley. Throughout their lives Hicks and the Queen have remained friends and the pair still exchange holiday gifts. Speaking about the Queen's life after the death of her husband she said in People:
"Yes, she's doing fine… She wrote and thanked me for her Christmas present. She remarked on her enormous extended family but said because of coronavirus, of course, they were a much reduced but still large family party."
A memorial service for the life of Prince Philip is due to be held at Westminster Abbey on March 29. The Queen is expected to attend alongside the kings and queens of every major European royal house—making it the biggest worldwide royal event since the diamond jubilee celebrations of 2012.