In his final remarks before he was executed on Wednesday evening, Quintin Jones said he was "so glad to leave this world a better, more positive place."
Jones, 41, received the lethal injection at the Texas State Penitentiary in Huntsville for the 1999 killing of his 83-year-old great-aunt Berthena Bryant.
Before his death, Jones made a short statement thanking his supporters.
According to a prison transcript provided to Newsweek, he said: "I would like to thank all of the supporting people who helped me over the years. To mad Maddie, my twin Sonja, Angie, and all the homies, AKA money and Peruvian queen including crazy Dominican."
He added: "I was so glad to leave this world a better, more positive place. It's not an easy life with all the negativities. Love all my friends and all the friendships that I have made. They are like the sky. It is all part of life, like a big full plate of food for the soul. I hope I left everyone a plate of food full of happy memories, happiness and no sadness. I'm done, warden."
As the lethal dose of pentobarbital was administered, Jones took four or five deep breaths followed by "a long deep snore," Jeremy Desel, a spokesman for the Texas Department of Criminal Justice, told the AP. He was pronounced dead at 6:40 p.m.
Desel's account relied on prison agency officials who were inside the death chamber because the execution—the state's first in almost a year—took place without any media witnesses.
The AP reported that prison agency officials had neglected to notify reporters who were waiting in an office across the street that it was about to take place.
Desel said the officials included a number of new personnel who had not participated in an execution before.
"As a result of a miscommunication between officials at the Texas Department of Criminal Justice, there was never a call made to the summon the media witnesses into the unit," Desel told Newsweek.
"We apologize for this critical error. The agency is investigating to determine exactly what occurred to ensure it does not happen again."
Suleika Jaouad, a writer who started corresponding with Jones a decade ago and led his campaign for clemency, wrote on Twitter that she had spoken to Jones on the phone before he entered the execution chamber.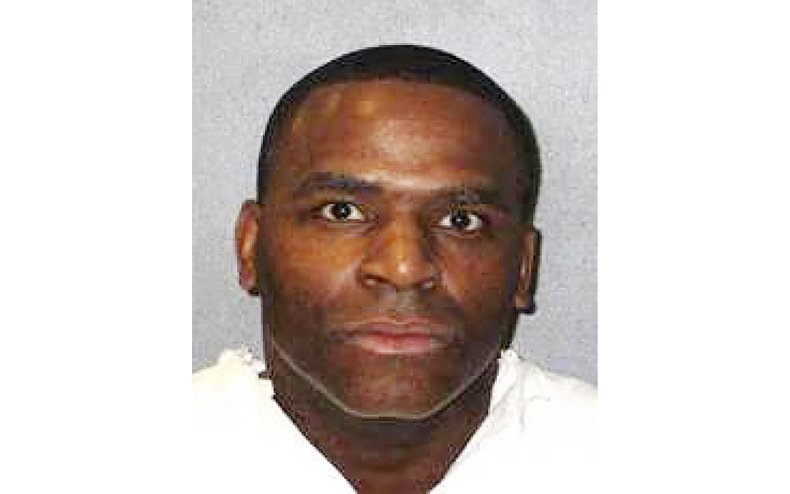 "He was sad but so grateful that his story had touched those who didn't even know they needed to be touched," Jaouad wrote. "He hoped people would pick up the pebble and throw it into the next pond, and let it ripple out.
"Quin's last words, to me, to all of us: 'Keep doing the good work.'"
Alongside a short clip of part of the call, Jaouad added: "We sent Quin off the best way we knew how, with a second line through speaker phone. Fly away, Quin. Rest in power."
Jones' execution took place after the U.S. Supreme Court declined to halt it.
On Tuesday, the Texas Board of Pardons and Paroles unanimously voted to deny Jones' clemency petition. Gov. Greg Abbott could have delayed the execution by 30 days, but did not move to do so.
In six years as governor, Abbott has granted clemency to just one death row inmate— Thomas "Bart" Whitaker in 2018—after the board recommended the decision.
Hours before Jones' execution, his attorney Michael Mowla filed a civil rights lawsuit against the parole board, alleging racial discrimination had played a role in its decision to deny his petition.
Mowla argued that Jones' case was similar to Whitaker's, but Whitaker is white and Jones was Black. U.S. District Judge George C. Hanks Jr. dismissed that complaint.
The attorney had also argued in final appeals that Jones was intellectually disabled and his death sentence was based on discredited science that branded him a psychopath and presented him as a future danger.
In court documents, prosecutors argued that Jones' death sentence was justified because of his violent history, including participating in two other murders.
They said he beat Bryant to death with a bat at her Fort Worth home in September 1999 after she had refused to lend him money.
Some members of Jones' family had opposed the execution, however, and had pushed for his sentence to be commuted to life imprisonment without parole.
Bryant's sister, Mattie Long, said in an affidavit included in the clemency petition that her sister's death had "hurt me a lot."
"Even so, God is merciful," she added. "Quintin can't bring her back. I can't bring her back. I am writing this to ask you to please spare Quintin's life."
His twin brother Benjamin Jones said he and Long had "long forgiven Quin."
He added: "The world will not be better off if Quin is executed."
Jones himself had issued a plea to Abbott earlier this month, asking for "a second chance at life."
In a video published by The New York Times, Jones said he was not the same person who had killed his great-aunt and, if granted clemency, he would use the rest of his life in prison "to better myself and to better others along the way."
Update 5/20 7.45 a.m. ET: This article has been updated with additional comments from Jeremy Desel and the full transcript of Quintin Jones' last words.