Rachel Powell, Capitol Rioter Known as 'Bullhorn Lady,' Indicted by Grand Jury
A D.C. grand jury has indicted a Pennsylvania mother-of-eight over her alleged participation in the storming of the U.S. Capitol building.
Rachel Powell, of Mercer County, was indicted by a grand jury in Washington, D.C. on eight charges that allegedly took place on January 6.
The eight charges made against the 40-year-old were: Engaging in physical violence in a restricted building or grounds with a deadly weapon, physical violence in the Capitol grounds or buildings, destruction of government property, obstruction of an official proceeding, parading, demonstrating or picketing in a Capitol building, disorderly conduct in a Capitol building, disorderly and disruptive conduct in a restricted building, entering and remaining in a restricted building or grounds with a deadly or dangerous weapon.
Court documents claimed Powell, also known as "Bullhorn Lady," had carried an ice axe and wooden pole into the Capitol and called both "deadly and dangerous weapons," according to the York Daily Record.
An FBI criminal complaint, released in February, said it had linked Powell to the events inside and around the Capitol and had spoken with others about getting further into the building.
It read: "Rachel Powell is clearly seen speaking through a bullhorn and giving very detailed instructions about the layout of the Capitol building to others inside the room. She can be heard stating that she had just been inside the Capitol building in the adjacent room and that they should coordinate together if you are going to take this building."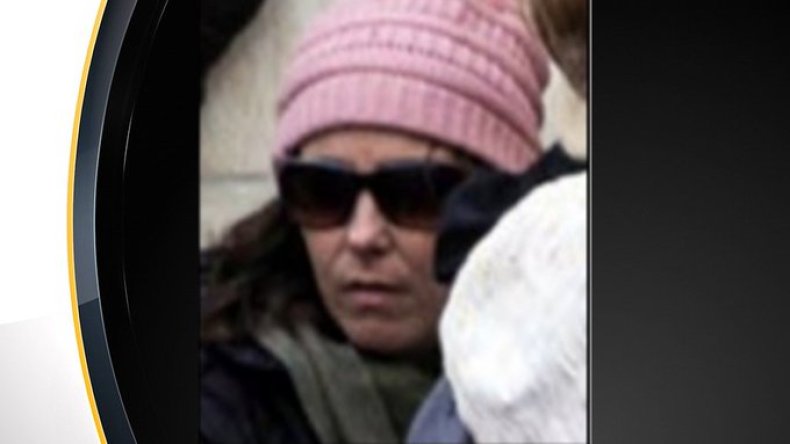 FBI said they identified Powell as a woman wearing a pink hat and subpoenaed her Facebook account in order to compare photos and also to confirm her phone details.
Last month, Powell reportedly turned herself in to authorities after learning she would face criminal charges, according to her attorney Micharl Engle.
Speaking to the Associated Press, Engle said: "She wanted to turn herself in to face these charges and address them head-on."
She is among the latest people to be charged with offences linked to the riot at the Capitol building.
Frederico G. Klein, a former mid-level aid at the State Department, became the first member of the Trump administration to be charged in connection with the storming of the Capitol. He was arrested in Virginia, a spokesperson for the Bureau's Washington Field Office said on Thursday.
Among those arrested in connection with the riot is Jake Angeli, more commonly known as the "QAnon Shaman," who said he was disappointed in former President Donald Trump and apologized for his involvement at the Capitol. He was also seen with members of the far-right Proud Boys organization.
Federal investigators are continuing to examine evidence surrounding events at the Capitol on January 6 and have so far arrested about 300 people in connection with the riots. Following the riots, it was confirmed five people had died, including Capitol Hill Police Officer Brian Sicknick.