Rachel Powell, Capitol Rioter Known as the 'Bullhorn Lady,' Charged by DOJ
Rachel Powell, a Pennsylvania woman who is also known as "the bullhorn lady" and "pink hat lady," has been taken into custody by federal authorities and charged for her role in storming the U.S. Capitol on January 6.
According to KDKA, Powell has been charged with obstruction, destruction of property, entering a restricted space without authority, and disruption.
Powell was taken into custody on Thursday night in New Castle, Pennsylvania.
The 40-year-old mother of eight children had reportedly turned herself into authorities after learning she would face criminal charges, her attorney, Michael Engle told the Associated Press.
"She wanted to turn herself in to face these charges and address them head-on," he said.
Earlier that day, FBI agents conducted a "court authorized" search at her home in Mercer County, after declaring her a suspect in the ongoing investigations of the Washington, D.C., riot.
Powell is scheduled to appear in court on Friday afternoon. Federal prosecutors are expected to request her detention pending trial, but Engle said he will seek her release.
"Ms. Powell is certainly not a risk of flight given her strong family ties to the community, the fact that she has young children which she home-schools. She is not an individual of means that would even allow her to flee," he said, according to CBS Pittsburgh news.
Powell, who was wearing a pink hat during the violent attack on the Capitol, can be seen in photos and videos using a bullhorn to instruct the mob where to go. She has also been accused of using a large pipe to break through a window.
According to an FBI agent's affidavit on a warrant issued Wednesday, Powell told a group of rioters "that they should 'coordinate together if you are going to take this building.' She also notes that they 'have another window to break.'"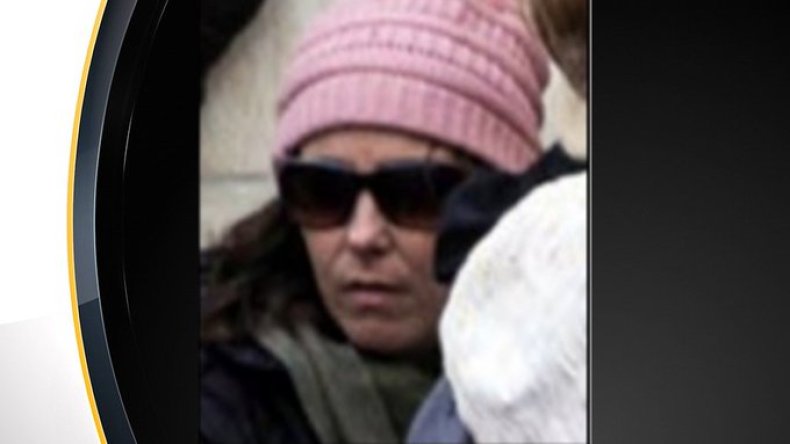 Powell was also the subject of a recent profile in The New Yorker in which she discussed her role in January 6 riot, but stopped short of admitting offenses she is accused of.
"I was not part of a plot—organized, whatever," Powell said while speaking from an undisclosed location. "I have no military background.… I'm a mom with eight kids. That's it. I work. And I garden. And raise chickens. And sell cheese at a farmers' market," she said.
When asked by the news outlet if she would have acted differently if given the chance, Powell replied: "I try not to think about that. There are some things that are just worth blocking out."
Powell is among more than 140 people who face charges for participating in the January 6 attack. The riots left five people dead, including Capitol Hill Police Officer Brian Sicknick.
Among others who have been notably charged include Jake Angeli or the "QAnon Shaman," a rioter who was seen wearing a fur hat with horns, along with members of the far-right Proud Boys organization.
Local Pennsylvania residents have since expressed their shock at the alleged conduct of Powell during the attack.
"It's crazy. We're Republican, but we'd never do something like that. Biden's the president right now. Live with it. Get over it," Teresa Chisholm, of Sandy Lake, told KDKA.
Newsweek has contacted the FBI for additional information on Powell's case.