Right-wing Radio Host Says New York-born Andrew Yang 'Should Go Back to China': 'Why Is He Coming Here to Turn America into the Place That He Left?'
The far-right radio host Jesse Lee Peterson has made racially charged comments about Democratic presidential contender Andrew Yang.
He started his radio show on Wednesday criticizing the Democrat's promotion of a universal basic income in which all U.S. citizens over 18 would receive $1,000 a month from the federal government.
Peterson took exception to the millionaire's proposal, which he described as "communist".
"There is this little Asian guy or Chinese guy or whatever he is, he should go back to China or wherever he came from," Peterson said in a clip that was published by the anti-extremist website, Right Wing Watch.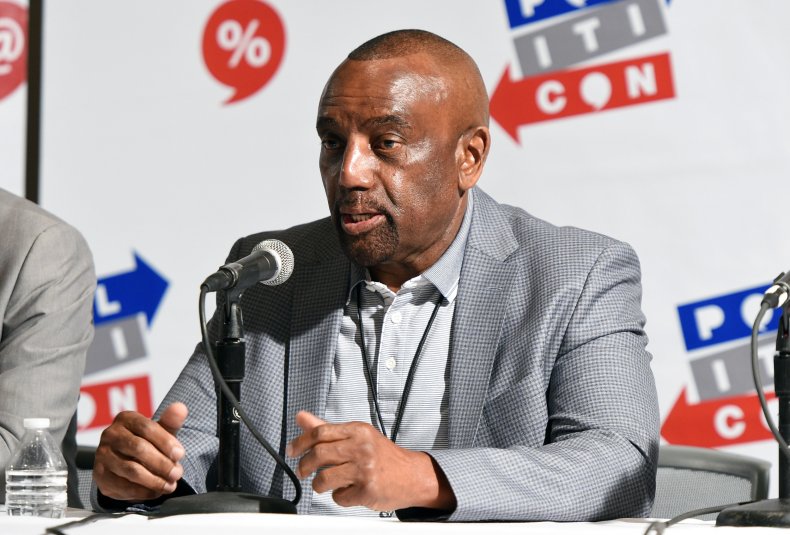 Yang, 44, a tech entrepreneur, was born in Schenectady, New York, the son of Taiwanese immigrants.
Peterson went on: "You allow these people to come into our country and they come in with their socialist, communist ideas.
"Can we send this guy back to wherever he came from? Let him go over there and give away free stuff. Why is he coming here to turn America into the place that he left?"
"What a sick person," he added. "Beta male. They need to send him back to Taiwan or wherever he came from."
Peterson, a controversial black minister is renowned for his racially-charged views and has been criticized numerous times by rights groups.
He once thanked God for slavery and has claimed that African-Americans "lack moral character," according to the Southern Poverty Law Center.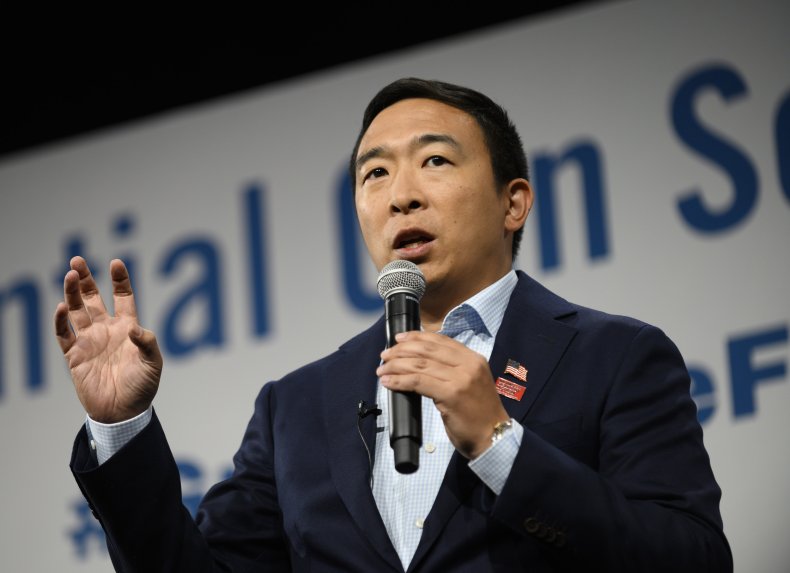 He has also mocked Yang before. When the Democrat broke down in tears during a campaign event in August while he was discussing gun violence which claimed the life of a four-year-old child, saying: "Poor baby, I think that's a stunt, too. I don't think it's real."
In 2018, he was cut off during a CNN interview when he said that the group Black Lives Matter was founded by a "black lesbians and homosexuals and radical social justice warriors."
His latest comment about Yang's heritage appeared to echo what was said by President Donald Trump about four liberal Democrats known as the Squad.
Trump tweeted that Democratic congresswomen Alexandria Ocasio-Cortez, Ilhan Omar, Rashida Tlaib and Ayanna S. Pressley to "go back and help fix the totally broken and crime infested places from which they came."
Yang is considered an outsider for the Democrat ticket and has denounced the lack of mainstream media coverage of his campaign.
His vision of a universal basic income for all adults is dubbed the "Freedom Dividend" and he says it is aimed at future-proofing an economy where one out of three Americans are at risk of losing their jobs to new technologies.
This week, Yang said voting for Democrat frontrunner Joe Biden would be a "backwards" move and a restoration of the Obama administration.