Raffensperger's 1/6 Testimony to 'Trigger Trump Like Nothing Else': Wilson
Rick Wilson, a former Republican political strategist who now identifies as an independent, said Friday that the upcoming testimony by Georgia Secretary of State Brad Raffensperger will "trigger" former President Donald Trump.
The secretary of state and his deputy, Gabe Sterling, are set to testify on Tuesday at a hearing held by the House select committee that is investigating the January 6, 2021 Capitol riot, according to CNN.
"This is going to trigger Trump like nothing else," tweeted Wilson, who has been a vocal critic of the former president and is the author of Everything Trump Touches Dies.
The public hearings are being held to reveal the committee's findings in the months-long investigation, which is meant to determine whether Trump and his inner circle coordinated an effort to overturn the 2020 presidential election results. Two more public hearings are scheduled for June 21 and June 23.
Early in January of 2021, Trump spoke with Raffensperger on the phone and asked him to "find 11,780 votes" that were needed for him to win Georgia. President Joe Biden won around 49.5 percent of the state's votes in the 2020 presidential election, while Trump had about 49.3 percent.
Audio of the call was leaked to the media, shocking many Republicans, Democrats, and independents. The infamous call appeared to show Trump pressuring the secretary of state, who was officially overseeing Georgia's elections. However, Raffensperger, who voted for and donated to Trumps' campaign, refused to submit to the then-president's pressure.
Meanwhile, Fulton County District Attorney Fani Willis launched an investigation to determine whether or not criminal activity had occurred.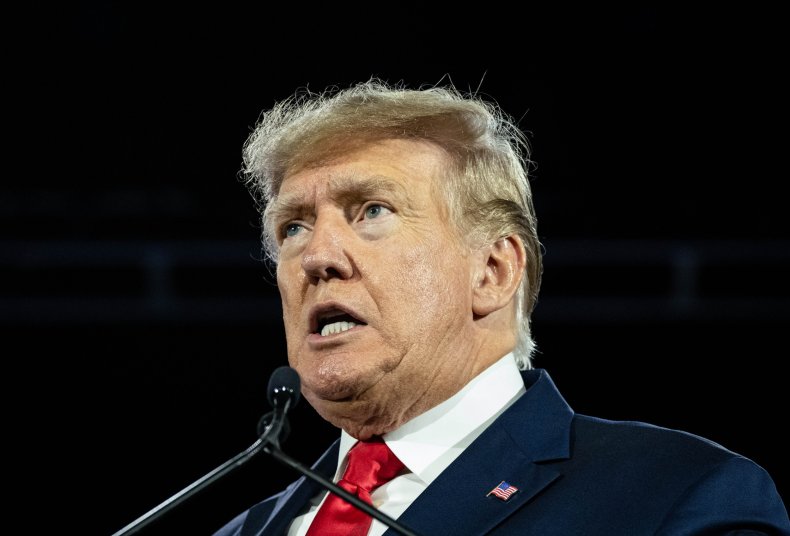 In February, she told The Atlanta Journal-Constitution that a special grand jury involved with the investigation will likely see a lot of activity over the summer. The grand jury convened in May to review the evidence.
Raffensperger has previously said that he saw the call with Trump as a "threat."
"I felt then—and still believe today—that this was a threat," the Georgia official wrote in his book, Integrity Counts, which was published late last year. "Others obviously thought so, too, because some of Trump's more radical followers have responded as if it was their duty to carry out this threat."
Meanwhile, in a statement released in December 2020 after the three audits into Georgia's elections were completed, Raffensperger said: "The Secretary of State's office has always been focused on calling balls and strikes in elections and, in this case, three strikes against the voter fraud claims and they're out."
"We conducted a statewide hand recount that reaffirmed the initial tally, and a machine recount at the request of the Trump campaign that also reaffirmed the original tally. This audit disproves the only credible allegations the Trump campaign had against the strength of Georgia's signature match processes," he added.
Newsweek reached out to Wilson's media office for comment.