Trump Up Against 'Strong Evidence' in Georgia, Expert Predicts Prosecution
Former White House special counsel Norm Eisen assessed Sunday that there is "particularly strong evidence" against Donald Trump in an ongoing criminal investigation in Georgia—predicting that the former president will "likely" face prosecution.
Georgia's Fulton County District Attorney Fani Willis convened a grand jury in May to review evidence and testimony regarding Trump's alleged efforts to overturn the 2020 presidential election results in the state. Leaked audio of a phone call between Trump and Georgia's Secretary of State Brad Raffensperger in January 2021 revealed the then-president urged the Republican official to "find" enough votes to flip the state's results in his favor.
Eisen, who previously served as the U.S. ambassador to Czech Republic from 2011 to 2014, was interviewed on CNN to give his assessment of the evidence presented by the House select committee investigating the January 6, 2021, pro-Trump riot at the U.S. Capitol as well as the former president's efforts to change his election loss. The legal expert, who is now a senior fellow in governance studies at the Brookings Institution, said he expects Trump to face prosecution.
The attorney argued that Trump "likely" committed crimes related to January 6, and pointed out that federal court Judge David Carter of the Central District of California made the same assessment in a March ruling. However, Eisen said that he believes Willis' investigation of Trump in Georgia could perhaps be the strongest.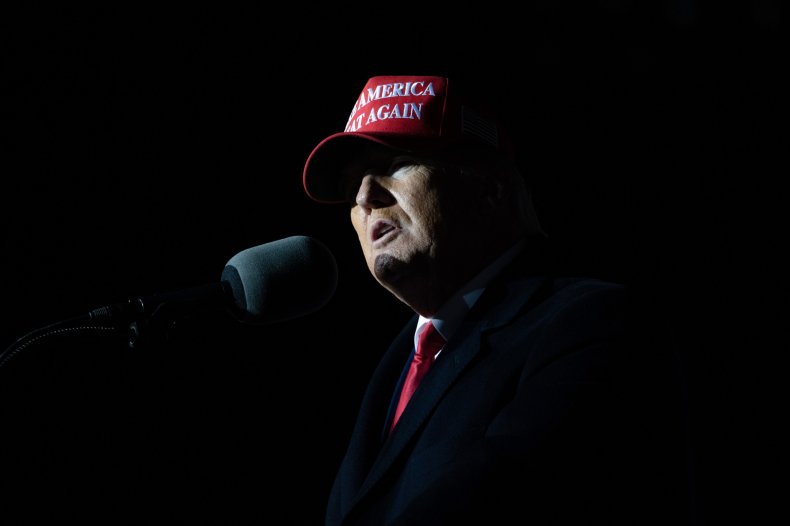 "I think the evidence is particularly strong for a prosecution in the state of Georgia, where the Atlanta DA has convened a special grand jury," Eisen said.
"And we have that tape of Trump saying to [Georgia's] Secretary of State Brad Raffensperger, also expected to be a witness in these hearings, 'Secretary Raffensperger, just find 11,780 votes that don't exist," he added, referring to the former president's remarks in the leaked call.
"So, yes, I expect, quite likely, there will be a prosecution in Mr. Trump's future," the legal expert concluded.
In late May, Laurence Tribe, professor emeritus of constitutional law at Harvard University, shared a similar analysis on Twitter. "It wouldn't surprise me for Georgia to become the first jurisdiction to indict a former president on felony charges. I doubt it'll be the last. And I think the charges will stick," he tweeted.
Willis, a Democrat, has asserted earlier this year that she plans to conduct a fair and non-partisan investigation.
"I have no idea what I'll find. I think a good law enforcement officer, a good prosecutor, you walk in with an open mind, you get the facts for what they are, there will be some statutes that we'll look at," the Fulton County district attorney told WSB-TV2 Atlanta. "If those facts meet the elements of those statutes then we'll bring charges."
Raffensperger, who drew Trump's wrath due to his refusal to help him overturn Georgia's election results, told Newsweek in early May that he had fully cooperated with the investigation. The secretary of state said he planned to follow the Constitution and comply with whatever was needed.
"My job is just to make sure that I follow the law. And as I said, if they need additional documentation or they ask for testimony, we'll make those people available that can provide that testimony that she so requires. Because we respect the law in our office," he said.
Trump has consistently denied any wrongdoing related to his phone call to Raffensperger and his efforts to overturn the 2020 election results. He continues to insist that President Joe Biden only won due to widespread voter fraud.
No evidence has emerged corroborating Trump's allegation. Dozens of state and federal court judges weighed-in after the 2020 election, consistently ruling against legal challenges filed by the former president and his allies. Even judges appointed by Trump dismissed the lawsuits.
Former Attorney General William Barr, who was widely viewed as one of Trump's most loyal Cabinet members, has repeatedly explained that the former president's claims are "bullsh*t." In testimony before the House select committee investigating the Capitol riot, the former president's daughter, Ivanka Trump, said she respected the former attorney general and "accepted" his assessment regarding the election.
Newsweek reached out to Trump's press office for comment.