Raif Badawi's Advocates to Go to U.N. to Demand Saudi Blogger's Release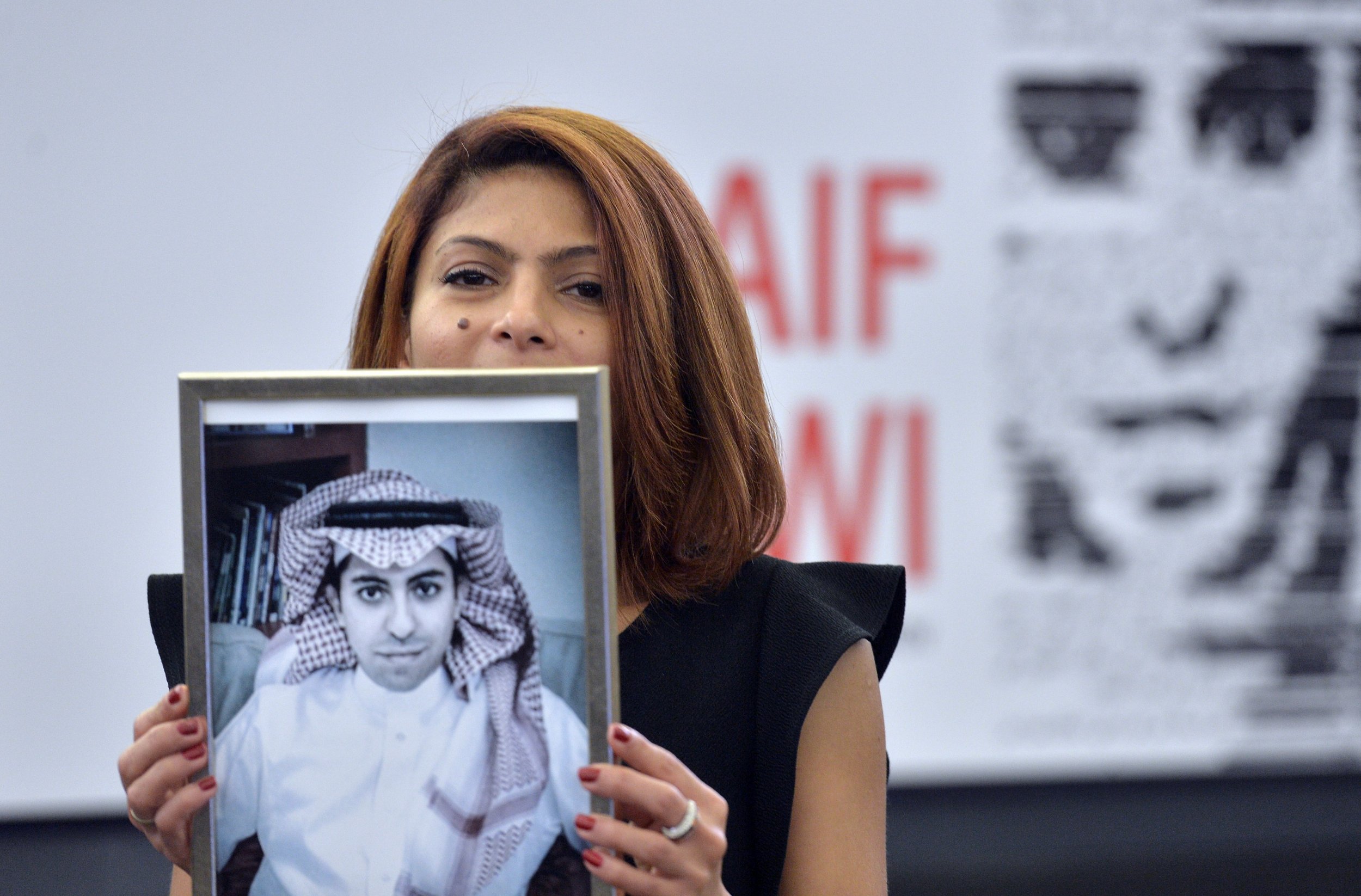 Defenders of imprisoned Saudi blogger Raif Badawi are readying to take his case to the highest levels of international diplomacy after Saudi Arabia rejected a call to release him and allow him to join his family in Canada.
Canadian Foreign Minister Stephane Dion requested that Badawi be released to the country, where Canadian authorities have granted his family asylum, on October 18.
Dion said it would be "unacceptable" for Saudi Arabia to proceed with a new round of lashes against the liberal writer, amid reports from inside the Kingdom that Riyadh is preparing to resume the punishment that rights groups have condemned as a crackdown on freedoms in the country.
Evelyne Abitbol—co-founder, alongside Badawi's wife Ensaf, of the Canada-based Raif Badawi Foundation—says that the organization and Badawi's relatives are now "preparing something" to take to the United Nations in the coming months in order to pressure Riyadh.
"We are preparing something and we think we are going to go in December, maybe the middle of November, but Ensaf has to travel again," she tells Newsweek on the phone from Montreal. "But we are preparing something, I cannot tell you how because it's very delicate."
It remains unclear what move Badawi's wife could make at the global body, as she has previously addressed a U.N. press conference about her husband's case. Abitbol admits that "frankly, it's hard to go" to the U.N. human rights council when Saudi Arabia is a member.
She adds that his advocates now want to press Canadian Prime Minister Justin Trudeau to directly request King Salman to hand Badawi clemency in his case, a move that could possibly strain diplomatic and trade relations, including a recent $15 billion arms deal, between the allies.
"We don't have the choice now. I think Justin Trudeau has to ask for clemency, to ask King Salman to grant Raif clemency," Abitbol says. "Right now, the minister of foreign affairs cannot go further, I think. We hope Mr. Trudeau will help."
Referring to the human rights prize that Badawi won in October 2015, Abitbol says that the U.N. and Canada's leader should follow the European bloc.
"The European Parliament has done a great intervention with the Sakharov Prize and they sent a strong message. What can we say now? I think we have to turn to Justin Trudeau and the United Nations. If Saudi Arabia has friends and the allies are still their allies, they have to react to such an unjust treatment."
Saudi authorities sentenced Badawi in 2012 to 1,000 lashes and ten years in prison for insulting Islam on his liberal blog. They delivered the first 50 lashes in January 2015, leaving him medically unable to receive more, and prompting global criticism.
Saudi ambassador to Canada Naif Bin Bandar Al-Sudairy shot down Dion's idea that Riyadh would release a Saudi national to another country after its criminal justice system had convicted him.
"Mr. Badawi is a Saudi citizen, [and] has nothing to do with the relations between Canada and Saudi Arabia," he said, according to online news site The Hill. "As the Saudi government, if we asked Canada to send… a Canadian citizen, in a Canadian jail, to Saudi Arabia, do you accept that?"
In reaction to the Saudi decision to reject Dion's plea, Abitbol says: "Ensaf is shocked. What can we say? Nothing, nothing. We cannot say anything. The response is unbelievable, how can you keep a man in prison for writing?"