Rainbow Six Extraction' Buddy Pass Tokens: How to Play With Friends
Rainbow Six Extraction's buddy pass system allows you to invite two of your friends to play the game for free, but there are a few conditions.
Ubisoft's cooperative shooter was released at midnight on Thursday, launching with a total of 12 maps, 18 playable operators and three primary game modes. Although the critical reviews haven't been ecstatic, there is a decent amount of content here for you to sink your teeth into, especially if you are going to be redeeming the title via Microsoft's Game Pass service.
The buddy system makes the overall deal even more enticing, as a group of three friends will be able to play the game so long as just one of them owns a copy. The reason this consumer-friendly practice has been implemented is that Rainbow Six Extraction is best enjoyed with people you know—and you're going to have to work together if you hope to overcome its dynamic scenarios.
While Ubisoft should be lauded for including this buddy pass offer, it's not without some caveats. Here is everything you need to know about inviting your friends to play Rainbow Six Extraction.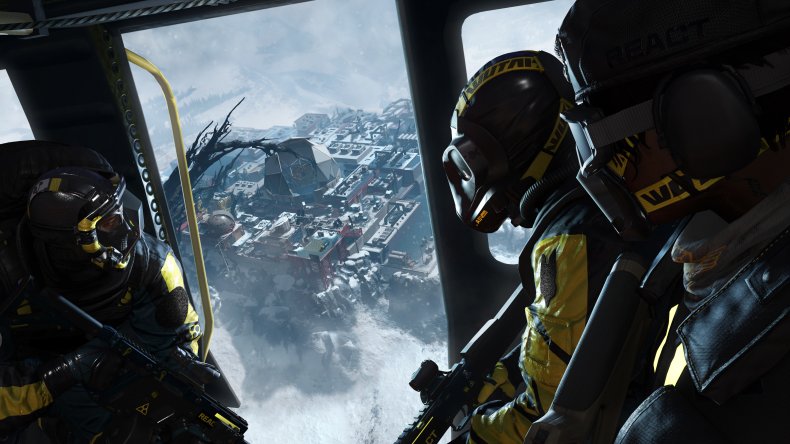 How the 'Rainbow Six Extraction' Buddy Pass Works
If you have purchased a copy of Rainbow Six Extraction, then you will be granted two buddy pass tokens.
With each of these, you can invite a friend to play the game for a 14-day period. After that time has elapsed, they will then have to buy their own copy if they want to continue playing. Luckily, all of their progress and unlocks from the trial will be saved.
Given that Rainbow Six Extraction supports crossplay, it doesn't matter if your friend is on a different platform. If you are playing on Xbox and the person you want to invite is on PS5, then you will still be able to spend your buddy token on them. To clarify, you can send an invite to anybody, whether they are on console, PC, Google Stadia or Amazon Luna.
Why Can't I Send Buddy Pass Invites?
There are some limitations that are worth bearing in mind when it comes to the buddy pass system.
For a start, your friends will need to download the trial version of Rainbow Six Extraction before they can accept your invite in the first place. If they don't do this, then they simply won't be able to play.
Once they have installed the trial version, they will be restricted to joining lobbies with the person who spent a buddy pass token on them (in this case you). In other words, if you're not playing Rainbow Six Extraction, then they can't either. Think of it like they are your "plus one" at a party and, without you, they are not getting in.
Finally, you are only entitled to send buddy pass tokens if you own a copy of Rainbow Six Extraction. This means that you will need to actually pay for the game and not just access it via Game Pass.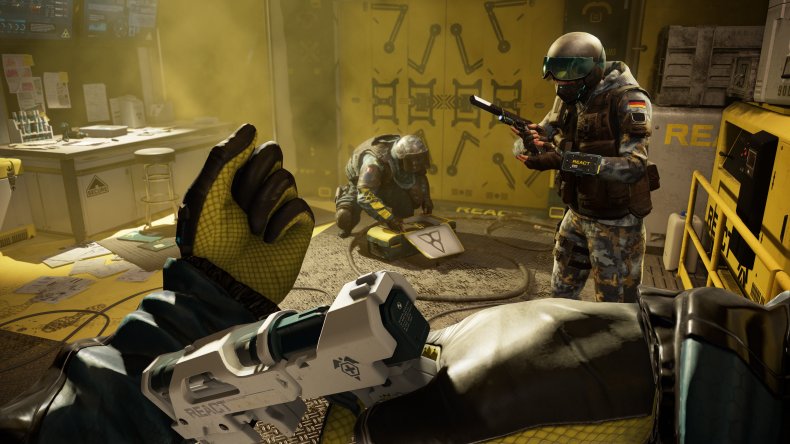 How To Send Buddy Pass Invites in 'Rainbow Six Extraction'
Everyone who has purchased a copy of Rainbow Six Extraction is entitled to a pair of buddy pass tokens.
To spend these and invite a friend to play the game, you just need to locate their Ubisoft account via the in-game menu. Once you have found them, select their name and choose the option to send. Once this invitation has been accepted, it cannot be withdrawn, and you will be unable to refund your token.
Speaking of which, if you are the person who is going to be accepting the invite, then you will need to download the trial version of Rainbow Six Extraction on your chosen platform.
After you are logged in (you will need to create a Ubisoft account If you don't already have one), a notification will inform you that a buddy token has been sent by one of your friends. Navigate to this using the in-game menu and choose the "accept" option.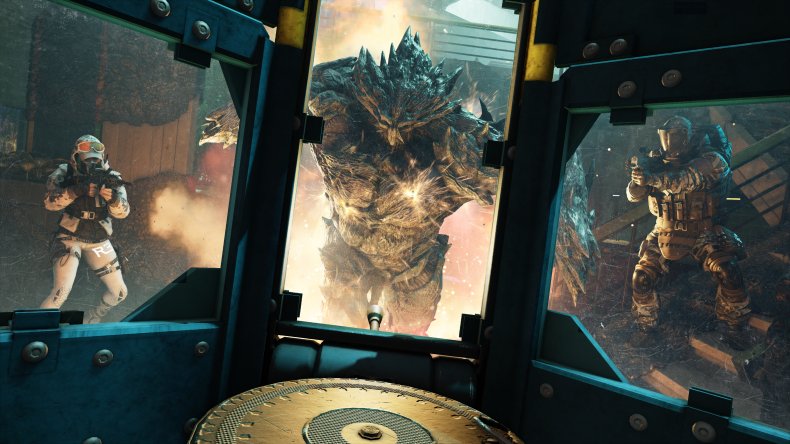 When Is Buddy Pass Coming to 'Rainbow Six Extraction'?
At the time of writing, the buddy pass system is not live in Rainbow Six Extraction. It was originally supposed to be there at launch but, on January 18, Ubisoft announced that the feature would be slightly delayed.
The official Twitter post (which can be found here) about this decision claims that it has been made to "ensure a smooth rollout for all players". The announcement doesn't give an exact timeline of when the buddy pass will debut, but it does say that it will be at least "a few days" after launch (January 20).
Newsweek has contacted Ubisoft for a more concrete timeline but has yet to receive a response.