Tom Clancy's Rainbow Six Extraction will be debuting on Xbox Game Pass at launch, meaning that yet another huge blockbuster has been secured for the platform.
Since the release of the Xbox Series X, Microsoft has been touting this streaming service as its chief selling point. The publisher's E3 presentation was utterly dominated by the topic, with the reveal that every new exclusive for its console (including Halo Infinite, Forza Horizon 5, Microsoft Flight Simulator and the upcoming Starfield) would be coming to Game Pass on day one.
Even a few third-party titles like Psychonauts 2 and Back 4 Blood have been added to the platform straight away at launch, while PlayStation owners had to pay full price to get them. Last but not least, Microsoft has also expanded Game Pass' backwards compatibility library in recent months, to sweeten the deal even further.
In short, the streaming service really has come a long way over the last year, providing unmatched value for money, and it's for this reason that we recognized the Xbox Series X as the best console of 2021.
The unrivalled offer is looking to continue in 2022, as January's first major release, Rainbow Six Extraction will also be coming to Game Pass at launch. This means that both Xbox and PC subscribers will be able to download the multiplayer shooter at no extra charge (beyond the $9.99 monthly membership fee they are already paying).
When Is 'Rainbow Six Extraction' Coming to Xbox and PC Game Pass?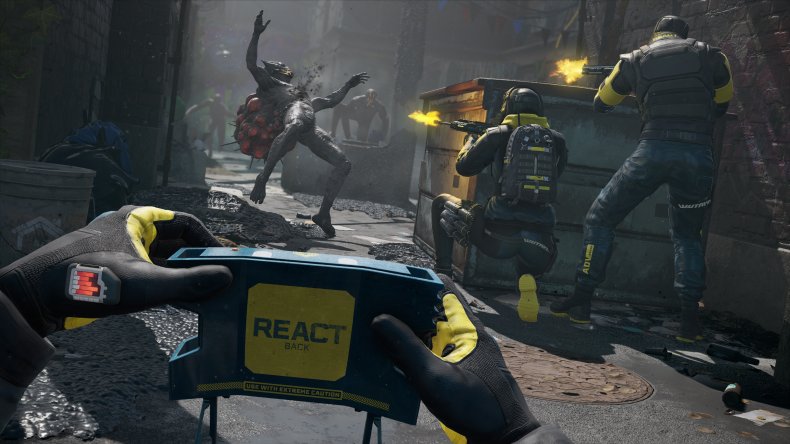 Although a lot of the titles that launch on Game Pass are published by either Microsoft or one of its many subsidiaries, Rainbow Six Extraction is a third-party release that will be cross-platform. In other words, it's not exclusive to Xbox and you will be able to play it on Sony consoles as well.
The difference is that PlayStation owners will have no choice but to pay full price ($39.99) if they want to experience the cooperative shooter at launch. Meanwhile, those with an Xbox or PC Game Pass subscription will be entitled to download it at no additional cost.
Regardless of how you plan on acquiring the game, its release date remains the same. Tom Clancy's Rainbow Six Extraction is coming out on Thursday, January 20 for PS4, PS5, Xbox One, Xbox Series X/S and PC.
If you are not familiar with the title, it essentially tweaks upon the existing Rainbow Six Siege formula, with many of the same mechanics and gameplay systems. Only this time, instead of fighting each other in Player vs Player (PvP) matches, you will be uniting with your fellow gamers to take on alien hordes across a range of dynamic scenarios.
In that sense, it's probably got more in common with cooperative horror games like Aliens: Fireteam Elite or Back 4 Blood that it does with your typical Tom Clancy adaptation. In preview footage showcased at last year's E3 conference, fans were able to see what an average match of Rainbow Six Extraction would look like, demonstrating the various enemy types, the different loadouts you can equip and how you will need to tactically coordinate with your teammates to complete objectives.
Ubisoft+ Is Also Coming to Xbox
In addition to the above, Rainbow Six Extraction's publisher, Ubisoft, has also teased another bit of good news for Xbox fans.
According to a recent tweet, the Ubisoft+ subscription service (which is similar to EA Play but has a library of Ubisoft titles instead) will soon be coming to Microsoft's console line. While details about this are currently thin on the ground, and there is no solid release date, it will be another feather in Xbox's cap.