Ever since the first Xbox was released in 2001, gamers have been divided on whether Microsoft's brand or Sony's PlayStation is superior.
The pendulum tends to swing back and forth between different hardware generations. After all, the general consensus was that the PS2 thrashed the original Xbox by every conceivable metric, but the 360 console proved to be much tougher competition for Sony in the mid-2000s.
When it comes to the PS5 and Xbox Series X, it's far too early to predict which will ultimately come out on top. However, we can look over the past year to see which one is faring best right now as of 2021.
Wading into the everlasting console war, Newsweek has considered five broad areas. Namely, we have reflected on the quality (and quantity) of their exclusive releases this year, their overall libraries, the lifetime sales figures, which one delivers the best user experience, and what the future holds.
The Best Console Exclusives
For many, it all comes down to this category. It's all well and good having the best technical specifications or the highest number of teraflops at your disposal, but if you don't have any exciting games that showcase those attributes then they're completely redundant.
The quality of a system's exclusive titles is often the ideal yardstick for evaluating its worth and, at the time of writing, both the PS5 and the Xbox Series X have very impressive libraries.
Microsoft has two flagship releases right now, those being Forza Horizon 5 and Halo Infinite. The latter's campaign was a little rough around the edges and feels like it still needs some time in the oven, but its multiplayer offering was tons of fun. As for Forza, the racing sim deservedly scooped up a couple of prizes at this year's Game Awards ceremony and earned rave reviews across the board.
Outside of AAA blockbusters, Xbox has also snagged a few indie exclusives this year that were quite interesting, including the twin-stick shooter The Ascent. Meanwhile, they also managed to somehow translate the dense complexity of Microsoft Flight Simulator over to console, which is a remarkable feat.
The PS5 has an even stronger line-up though. At launch, it already had the delightful Astro's Playroom (which was packaged as a freebie), the stellar Demon's Souls remake and Spider-Man: Miles Morales. Not to mention there was the utterly bizarre Bugsnax which, regardless of what you think of it, is truly unlike anything else you will ever play.
Heading into 2021, Sony continued to publish a variety of phenomenal exclusives, including Game of the Year contenders like Ratchet & Clank: Rift Apart, Returnal and Deathloop. On the basis of those alone the PS5 should dominate this category, but then there were also a few surprises like Kena: Bridge of Spirits and the Death Stranding Director's Cut.
Verdict: While Halo and Forza are both supremely enjoyable, there's no denying that PlayStation had the better showing in terms of exclusives this year, especially when it came to variety.
The Best Overall Library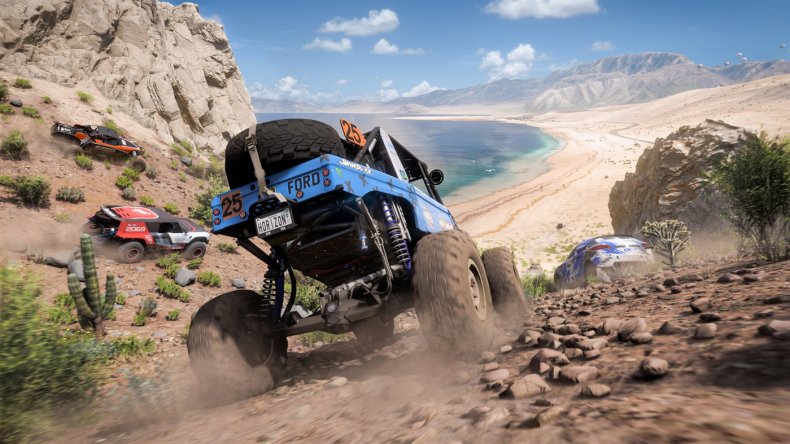 Of course, next-gen exclusives aren't the only titles that matter. With its unrivalled Game Pass service, Xbox has made hundreds of new releases and bonafide classics readily accessible to players in 2021.
For just $9.99 a month, you can enjoy third-party blockbusters that came out over the past twelve months, including the brilliant Psychonauts 2, Back 4 Blood, The Medium and Aliens: Fireteam Elite. While these titles are all individually available on the PS5, you do have to pay full price to experience them.
Xbox have also continued to demonstrate a commitment to preservation in 2021, by expanding their backwards compatibility library. Being able to boot up your brand-new console and download nostalgic gems like Max Payne, Skate 2 and TimeSplitters 2is a huge win for consumers and PlayStation has yet to rise to the occasion here.
Speaking of which, PS Now (which is basically Sony's answer of Game Pass) is comparably lacklustre. New releases take much longer to appear on the service, and it is nowhere near as expansive when it comes to backwards compatibility.
Verdict: There's no contest here, as Xbox's Game Pass offer gives it the biggest library at the best value for money.
The Best User Experience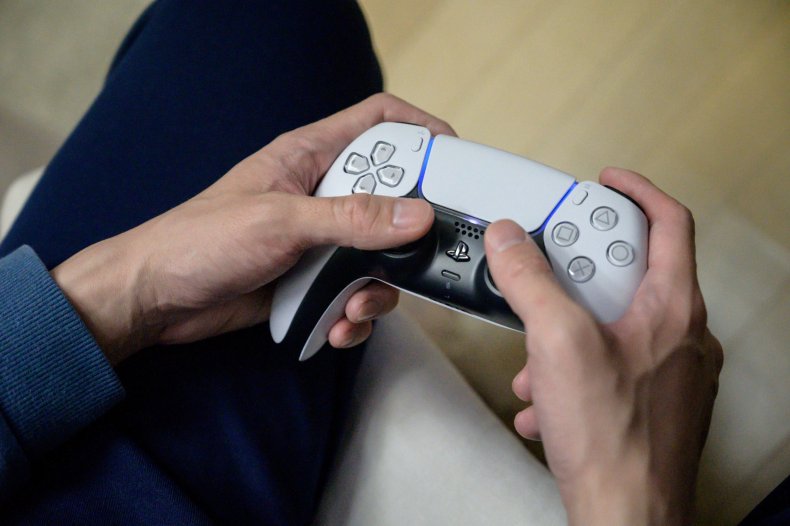 Whichever machine you end up getting, you're unlilkely to have a bad experience as they each offer a comprehensive suite of apps and useful features.
However, the Xbox does have a slight edge in this department. For a start, its mobile app is significantly more user-friendly, allowing you to download games remotely with the simple tap of a button. If you are a fan of photo modes, then all of your screenshots will be immediately uploaded to your phone as well (without you having to awkwardly post them to Twitter first or send them over a message, as you do with PlayStation).
In addition to this, the Xbox also has its Insider's Hub community, which enables you to trial upcoming accessibility features and even beta test new releases. Then there's also the fact that you can utilize cross-save with PC games, allowing you to start something like Psychonauts 2 on your computer and seamless transfer that progress over to the Xbox version.
In 2021, Microsoft also made it way easier to run emulators on the Series X than it is on the PS5. As always, it is important to note that it is illegal to download copyrighted ROM files when doing this.
The PlayStation 5 does have its own unique gimmicks of course. Most notably, Astro's Playroom showed off the creative possibilities of the DualSense controller's haptic feedback, but these features have hardly been touched since (apart from a few game's like Ratchet and Clank: Rift Apart and Resident Evil Village utilizing the adaptive triggers).
Verdict: In general, the Xbox is more intuitive when it comes to its functionality, and it lets you more comprehensively tweak your experience.
The Best Sales Figures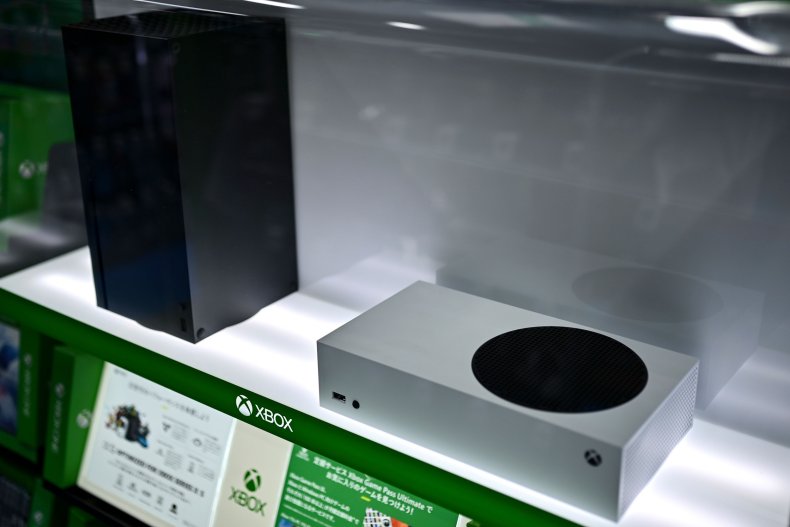 While you might expect that the victor in this category would be rather clear-cut, the data is actually quite limited when it comes to sale figures.
Production of both the Xbox Series X and the PS5 has been severely disrupted by a global microchip shortage and, despite the fact that these consoles are over a year old now, it's still extremely difficult to get a hold of either of them. In fact, people have managed to make careers (and become minor internet celebrities) by tracking the availability of this next-gen hardware, because it's just that elusive.
If you wanted to buy a PS5 right this instant, then you would have to settle for a pre-owned unit or get lucky with one of Newegg's daily shuffle draws. That's how uncommon restocks are to this day, and the same goes for Microsoft's console as well.
So, to clarify, the issue with sales is entirely to do with supply and not demand. It's impossible to tell which of the rivalling systems would be getting the most business under normal circumstances, as exacerbated shoppers are just settling for whichever one they can get their hands on.
That being said, it does appear that Sony's is currently the more lucrative product. According to the manufacturer's most recent quarterly report (dated October 2021), over 13.4 million PS5 units have been shifted thus far, which is comparable to what the PS4's numbers looked like during the equivalent stage of its rollout.
The data for the next quarter has yet to be revealed, but given how quickly supplies were depleted over the Black Friday weekend and in the lead up to Christmas, it's safe to assume that demand has not fizzled out.
Elsewhere, Microsoft has been quite secretive and has yet to release official numbers for the Xbox Series X and Series S. As such, we must resort to looking at estimates instead.
The Ampere Analysis research firm projected that, as of September 2021, the combined lifetime sales of both Xbox models were only about 6.7 million. For comparison's sake, the PS5 had reached 12.8 million by that point and it launched at around the same time, so it's not like it had a head start.
By the end of October, reputable business analyst Daniel Ahmad estimated that the Xbox Series X/S had collectively sold 8 million units, which is still dramatically behind Sony 13.4 million figure.
Verdict: Either way slice it, the PS5 has clearly been the more popular console, so if that's how you choose to measure success then it's clearly in the lead. You just have to wonder how much more profitable it would be if Sony was able to keep up with the high demand.
The Brightest Future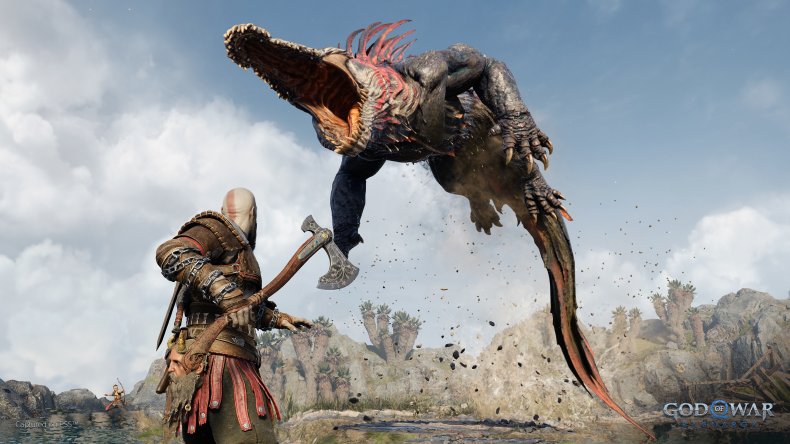 For our tiebreaker round, let's take a peek at what each console has in store for the future.
PlayStation will continue pumping out desirable exclusives over the coming years, with Horizon Forbidden West, God of War: Ragnarök and not one but two Marvel adaptations from Insomniac (in the form of Spider-Man 2 and their mysterious Wolverine title) on the way.
While that's all very enticing, Xbox's Game Pass service is going to become an even bigger threat in 2022. During Microsoft's last E3 presentation, the publisher announced a staggering number of high-profile releases that will be debuting on their streaming platform on day one. For example, Obsidian's sequel to their cult RPG The Outer Worlds will be going straight to Game Pass at launch, as will Arcane's multiplayer shooter Redfall.
This is obviously a result of Microsoft purchasing Arcane and Obsidian's mutual parent company, Bethesda, back in 2020. That acquisition promises to be incredibly fruitful for Xbox in 2022, as it has also been revealed that the Starfield will be exclusive to the platform, alongside the hotly anticipated Elder Scrolls 6. That last part is a major blow to PlayStation, given that Bethesda's open-world games have always been tremendous commercial hits and critical darlings.
Verdict: No one can deny that PlayStation has some intriguing exclusives on the horizon (no pun intended), but thanks to Game Pass and the Bethesda acquisition, Xbox's future looks just a tad brighter.
Overall Winner
The PS5 might have had a stronger 2021 in terms of exclusive releases and sales, but Xbox managed to ever-so-slight beat it out overall. With a generally smoother user experience, a richer backwards compatibility library and its trump card, Game Pass, it's currently offering the superior package.