Rand Paul Drops Out of Republican Presidential Race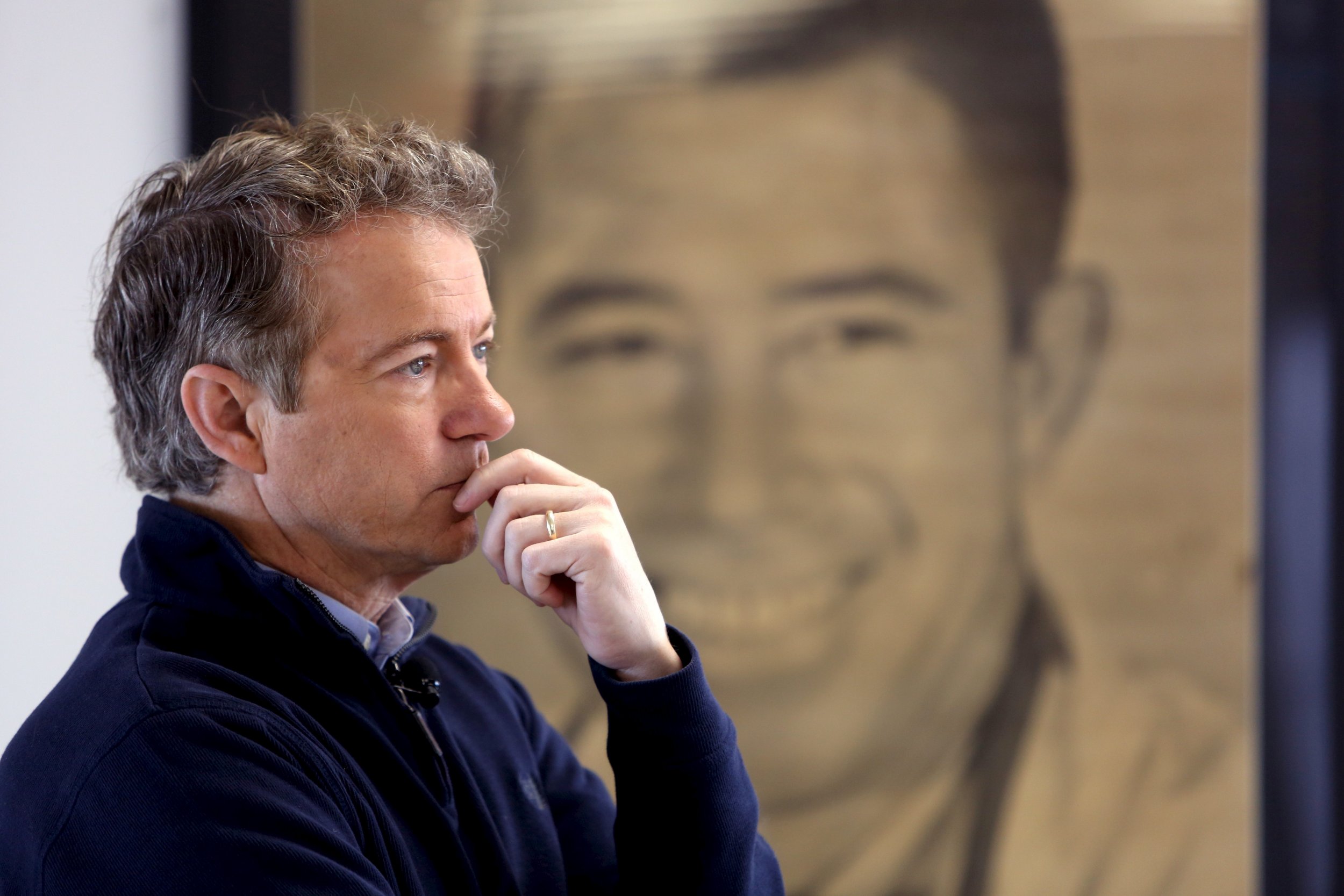 Republican presidential candidate Rand Paul dropped out of the race for the party's nomination on Wednesday morning, two days after he placed fifth in the Iowa caucuses.
"It's been an incredible honor to run a principled campaign for the White House. Today, I will end where I began, ready and willing to fight for the cause of liberty," his campaign said in an emailed statement. "Although, today I will suspend my campaign for president, the fight is far from over."
The 53-year-old Kentucky senator entered the race in April 2015. He was the second major GOP candidate to officially jump into the presidential race. In his announcement, he vowed to continue his fight for small-government policies, privacy, criminal justice reform and a reasonable foreign policy. He will serve Kentucky for another term.
Paul is an ophthalmologist who first held office in the Senate in 2010. He is the son of Ron Paul, a former Republican congressman and two-time presidential candidate from Texas who is known for his libertarian views.
Rand Paul leans more toward mainstream Republican values than his father. On Capitol Hill, he is known for uniting with Democrats on bills to reform the criminal justice system and legalize medical marijuana.
In recent months, Paul attempted to appeal to a younger, more Internet-savvy crowd—first with his airing of "Festivus" grievances on Twitter and then by hosting his own Twitter town hall to boycott the undercard debate on January 14 because he didn't qualify for the main stage. He also took to Reddit to answer questions from voters. Another memorable moment from his campaign was in one of his videos when he used a chainsaw to "kill" the tax code.
But any enthusiasm this may have brought from supporters was hardly seen in Iowa on Monday night, where he earned less than 5 percent of support from caucusgoers.
Paul is the third presidential candidate to end his candidacy this week. Former Governors Martin O'Malley of Maryland and Mike Huckabee of Arkansas both ended their campaigns Monday night for the Democratic and GOP nomination, respectively, amid dismal showings in Iowa.