Kentucky Republican Senator Rand Paul recently revealed the details of a private conversation he had with the president of Moderna.
On Wednesday, the CEO of Moderna Stéphane Bancel testified before a hearing held by the Senate Committee on Health, Education, Labor and Pensions and was questioned by several of the committee's members including Senator Paul.
A portion of Paul's questions were focused on myocarditis, an inflammation of the heart muscle, after individuals receive the COVID-19 vaccine. Paul asked Bancel if there's a higher incidence of myocarditis "among boys 16 to 24 after they take" the Moderna vaccine. Bancel said that the rate of myocarditis for the specific age and gender group is less than those who contract COVID-19.
Paul then went on to dispute Bancel's remark and said, "I also spoke with your president just last week and he readily acknowledged, in private, that yes there is an increased risk of myocarditis. The fact that you can't say it in public is quite disturbing."
The comments by Paul come amid ongoing speculation about the origins of the COVID-19 virus, which were prompted by a report from the Wall Street Journal detailing a U.S. Department of Energy (DOE) report that said the novel virus likely originated from a lab in Wuhan, China.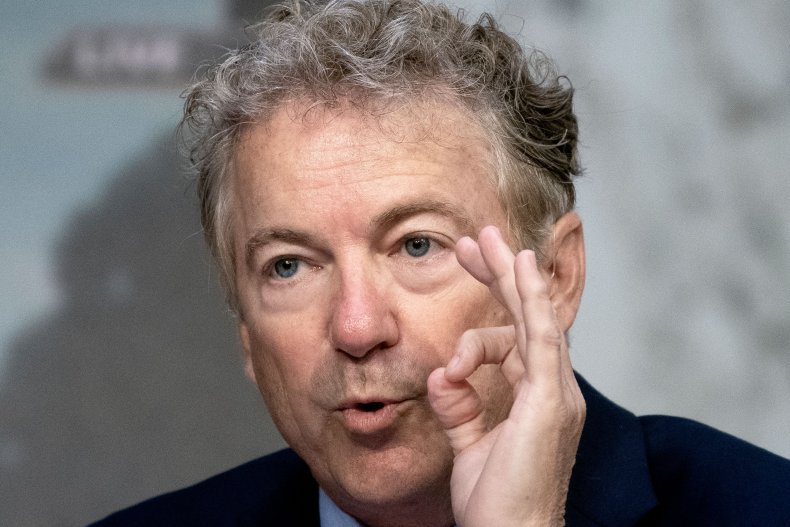 Following the initial outbreak of the COVID-19 virus, officials across the globe worked quickly to develop a vaccine to curb the spread of the virus. Moderna, Pfizer and Johnson & Johnson became the three companies that were able to develop a vaccine that has been administered to millions of Americans, according to the U.S. Centers for Disease Control and Prevention (CDC).
In the months following the rollout of the vaccines, some cases of myocarditis and pericarditis appeared in adolescent males.
"Myocarditis and pericarditis have rarely been reported. When reported, the cases have especially been in adolescents and young adult males within several days after mRNA COVID-19 vaccination (Pfizer-BioNTech or Moderna)," the CDC states.
According to the CDC, cases of myocarditis and pericarditis are most common after the second dose of an mRNA vaccine, such as the one developed by Moderna and usually occur within a week of receiving the second dose.
Despite the remarks by Paul on Wednesday, the CDC states, "The known risks of COVID-19 illness and its related, possibly severe complications, such as long-term health problems, hospitalization, and even death, far outweigh the potential risks of having a rare adverse reaction to vaccination, including the possible risk of myocarditis or pericarditis."
Newsweek reached out to Paul's press office and Moderna for comment via email.