What is #SocialMediaStrike? Reddit Tech Joins Protest Against Facebook and Twitter, Shuts Down for 24 Hours
A social media strike protesting the power held by platforms such as Facebook and Twitter has been backed by r/technology—a section of Reddit with millions of members.
A notice posted to the page—known as a subreddit—voiced solidarity with a movement being promoted this week by Larry Sanger, a co-founder of Wikipedia, who called for strike action on July 4 and July 5. A lengthy petition criticized the websites' policies on data privacy, security and censorship.
The subreddit administrators said the popular page would remain private on Independence Day and only moderators and those pre-approved would be granted access. It will return to normal tomorrow.
"Given the last 12 months of revelations about Facebook, Twitter, Google, YouTube, Reddit etc we show solidarity with this position and believe everyone should be aware of their digital rights," the team wrote in a statement shared online this week, also pushing Sanger's "Declaration of Digital Independence."
"Humanity has been contemptuously used by vast digital empires. Thus it is now necessary to replace these empires with decentralized networks of independent individuals, as in the first decades of the internet," Sanger wrote, asking for the creation of new social networks that respect users' "digital rights."
The pitch continued: "It has become abundantly clear more recently that a callous, secretive, controlling, and exploitative animus guides the centralized networks of the Internet and the corporations behind them. The long train of abuses we have suffered makes it our right, even our duty, to replace the old networks. To show what train of abuses we have suffered at the hands of these giant corporations."
During the strike, Sanger called for participants to stay off social networks, except to post notices and memes about the movement starting. He described it as a "collective pause." However, it quickly led to a somewhat contradictory result: social media users posting about striking social media—on social media.
Sanger addressed this dichotomy in a Reddit Q&A session yesterday, writing: "Well, that's the thing, isn't it? Social media has its massive power by entirely dominating our social lives. How could one organize a boycott of social media without using social media? What, would you use email? Snail mail? In any event, I don't propose to strike against all of social media, but only ginormous centralized social media."
Of course, it is true social media giants collect swathes of personal data from users who voluntarily hand over details in exchange for free accounts. Such data is swiftly used to generate profits from advertisers.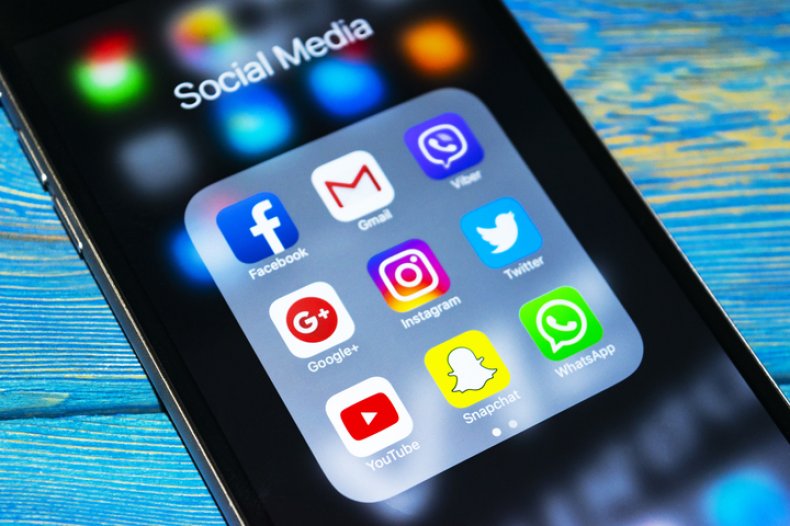 Still, in some respects it's been a tough few years for the platforms—despite their vast power.
Last year, Facebook was grilled over its data collection policies by U.S. politicians after the Cambridge Analytica scandal, which revolved around user data being misused on a grand scale.
Tech companies faced backlash for being exploited by Russia during the 2016 U.S. presidential election campaigns. In March, it emerged Google may soon be hit with an antitrust probe by the U.S. Department of Justice.
Social networks have struggled to combat extremist content. Twitter has been accused of censorship by right wing commentators. In March, Facebook was abused to live-stream a terror attack. In 2013, the Edward Snowden revelations put the spotlight on how the firms are used for surveillance. Presidential candidate Sen. Elizabeth Warren has recently pledged to break up Amazon, Google and Facebook.
It remains unclear how much impact the two-day strike will have.
A Change.org petition on the movement has attracted little attention, with just over 2,500 signatures at the time of writing. A lot of Sanger's tweets on the boycott have generated little engagement. And some opposition was voiced during the earlier Reddit Q&A, with one user writing: "If saw a Facebook post asking people to boycott Facebook, I would laugh at the irony, and then proceed to ignore the message."
The stance was rejected by Sanger. He said: "The analogy doesn't hold because we're not objecting to social media per se but to top-down control of silos of data by social media giants. I don't oppose social media. I oppose centralized, authoritarian, unaccountable... closed social media."
Facebook and Google did not immediately respond to a request for comment. A Twitter public relations spokesperson declined to provide a statement on the matter, saying: "We don't have a comment here."