Remembering Etika With Those That Knew Him: "I Got To See His Light"
Around the corner from two pawn shops in Brooklyn, sitting at the cross section of Myrtle Ave and Dekalb Ave, is a mural. To most who pass it, the 40-foot painting of a man with a giant grinning smile and flat top haircut means nothing—just another graffiti art project painted on a closed down flower shop in the seemingly endless sprawl of the Bushwick landscape. But to those who know the Joy Con Boyz, who have a black "E" as their Twitter avatars or who breathe all things Nintendo: it's a symbol, a memory of Desmond "Etika" Amofah, an online entertainer who changed the landscape of live streamers forever.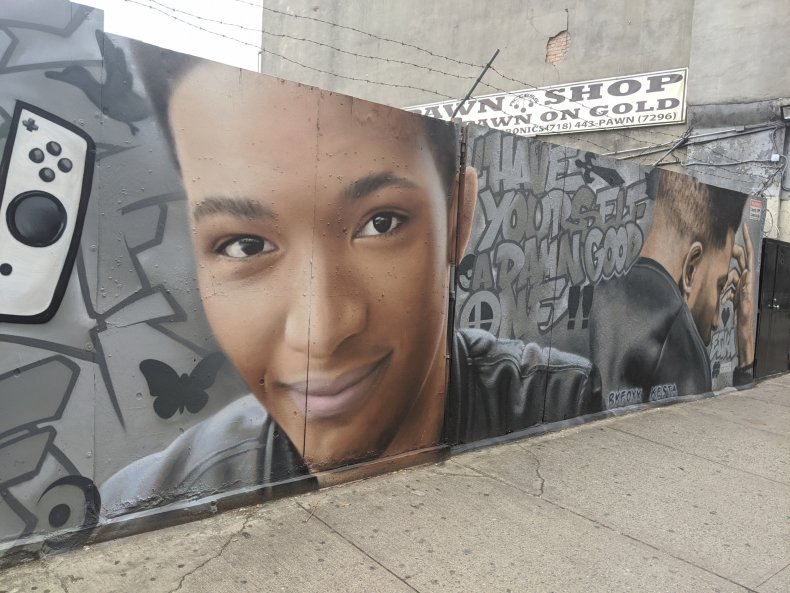 Eight months since his passing, the people he thought he pushed away are still grieving. Those that knew Amofah, from close personal friends to online acquaintances, are still dealing with the loss.
The Nintendo Switch Launch
By 2017, Amofah's EWNetwork YouTube channel had been around for six years and was starting to take off. His channel would start to gain momentum for reactions around reveals for Super Smash Bros. for the Wii U and Nintendo 3DS. That success, however, was tempered by personal misfortune. He had spent the last few years struggling, dealing with the death of his brother in 2010 and homelessness after his house burned down.
In March 2017, Nintendo was set to launch its highly acclaimed Switch. The hype was overflowing, but Amofah had a contentious relationship with Nintendo. The Etika brand wasn't the clean-cut image the house that Mario built wanted associated with their content. So though Amofah loved Nintendo, the feelings were not reciprocated.
Still, that didn't stop him from attending the launch of the Switch at the Nintendo Store in Manhattan. There, he would meet a collection of YouTubers and line-attendants that would continue being his IRL friends for years to come.
"I was in line for the Nintendo Switch and saw Etika," Gabriel Torres who goes by Red Sniper on YouTube said. "First thing he did was challenge me in Super Smash Bros. for the 3DS."
"I was sitting and eating in a Starbucks near the store and Etika comes up behind me," Rachel Karalnik, who runs her own YouTube channel, said. "I was in complete disbelief."
Abraham Hunter, who owns the Blockhead Gaming YouTube channel, managed to sneak Amofah into the Nintendo Store using his own press credentials. "That was the first time I saw the man himself and not just the YouTuber," Hunter said. "He was still that energetic person that he was on screen, but when a younger person would come up to him, he would go out of his way to be kind. That was the first time I got to see his light."
From there a relationship bloomed between the two, with Hunter helping Amofah with finances and business, and Amofah giving advice on how to grow the Blockhead Gaming channel. They would catch up a few times a month at Nintendo events or they would go out to eat.
"He was a cool dude to hang with overall and he was close to everyone," Hunter remembers.
Alice Pika, as she goes by on Twitter, first met Amofah in 2011 and started dating shortly thereafter. As the Etika channel and brand was taking off, Amofah dealt with hardships like his house burning down two months after quitting his job at Uniqlo to do YouTube full time and having to briefly live in a shelter. Still, Amofah never wavered and was soon able to afford his own Brooklyn apartment thanks to his live streams.
Alice and Amofah broke up in 2017, but his presence in her life was crucial to her future. "He taught me how strong I could be after we broke up, when I was so sure that my life would be boring and unhappy," Alice said. "He supported me and gave me words of encouragement, despite assuming that I would block him out of my life forever. He was so much more than a boyfriend to me. He was my best friend, a person who knew a side of me that not even I believed was there."
The Incidents
In October 2018, Amofah posted pornography to his YouTube channel causing it to be banned and then posted a suicidal message to his reddit. His fans were worried, but he calmed their concerns by saying that he likes to be "overdramatic." A week later, Amofah's Twitch account was suspended for his use of a homophobic slur. Eventually, the drama subsided and Amofah was back to business as usual, streaming reactions to various Nintendo events.
That was until April 2019, when Amofah's public outbursts started to become more extreme. After tweeting suicidal messages, he was briefly hospitalized before being released. A few weeks later, he would post that he was the "antichrist," before the police came to his door and took him to the hospital in a stretcher. Amofah live streamed the whole thing, pulling in thousands of viewers who couldn't tell if this was reality or all a ruse.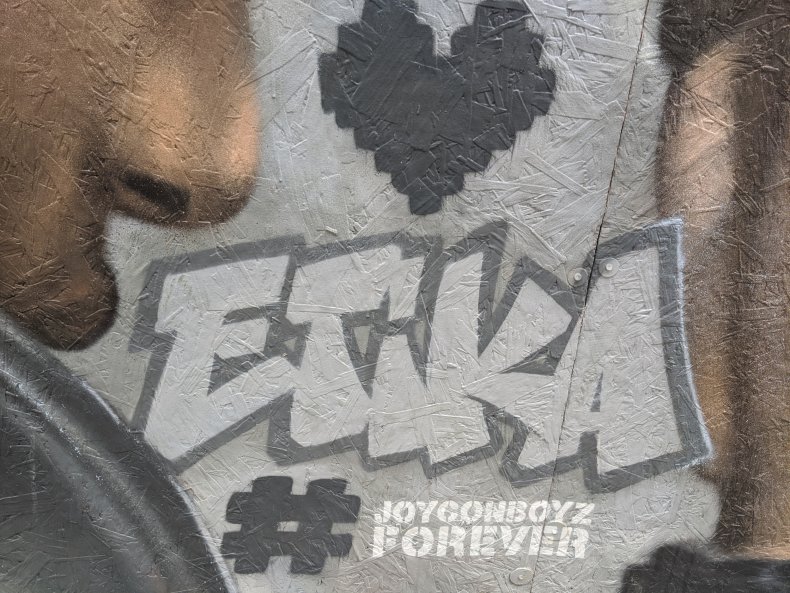 During these few weeks, Amofah distanced himself from the friends he had gathered in the Nintendo and Super Smash Bros. communities, sometimes blocking them on Twitter. Torres, reached out after he was hospitalized the second time and was left with "frustration since we all wanted to help," he said. "Des would just block you out of his life if you approached him in a way he didn't like."
The last text Torres received from Amofah was "frustration is not the way to approach a difficult equation. Knowledge and understanding is. An open heart. An open mind."
YouTuber Sky Williams was one of the most outspoken friends and supporters of Amofah's need to get help and was blocked in late April. "I have not coped with it," Williams said. " I was frantically trying to reach out to him. People were thinking that I was doing it for a clout, that's just not true."
As Amofah continued to block out those around him, his friends started to worry. Hunter, Alice and dozens of others tried to contact him to see if he was alright, either getting blocked or ignored. "All his friends, family or the people that were close to him, tried to reach out to him," Hunter said. "I know everyone messaged. We assumed he knew what he was doing."
"I was scared, terrified for Desmond," YouTuber Rachel Karalnak said. "My mind constantly tried to come up with excuses as to what it could have been. None of us that I knew of were able to get in contact with him.
On June 19, 2019, Amofah's Nintendo Switch and a change of clothes were found in a bag in the Manhattan Bridge. Six days later, his body was found floating in the water. In a video posted to his personal YouTube channel on the day of, Amofah apologized saying "I shouldn't have pushed so many people away, now I have nobody."
After Etika
The world was devastated, with countless news outlets and content creators eulogizing what Etika stood for. Those who knew and watched Etika grow had to learn how to cope in a world without him. Some tried to point fingers, blaming those that responded to Amofah's public displays with pictures of clowns or messages that he should end his life. Others looked to mental illness and the system that failed him after he was released from a hospital twice.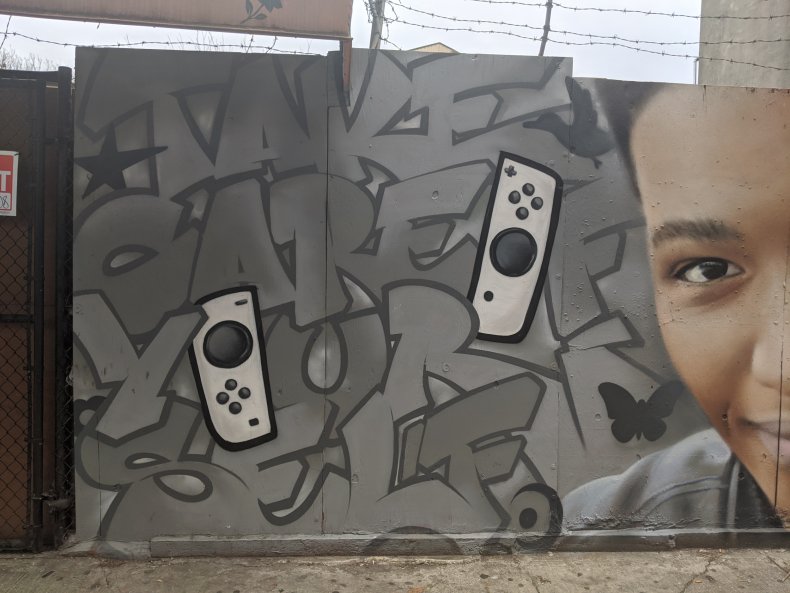 "It makes me feel that people just wanted to be entertained and they didn't consider that Etika might actually do it," Williams said. "People only cared about entertainment more than the fact he actually needed help. Nobody wants to be a victim of depression, but in manic episodes things can be funny. I think we really failed Etika and this can never happen again."
The news hit hard and swift for his fans, family and friends. They needed to learn to cope in a world that just got a bit dimmer.
"When I later learned that he didn't run away and in fact left this world, it felt as if a part of me left with him," Alice said. "The trauma has been very difficult to process and overcome. My mind has a very hard time understanding that he's no longer physically with us."
In 2010, Amofah's brother Randy passed away from an asthma attack during a sandstorm in Accra, Ghana. "Whenever Desmond would mention him to me, he wouldn't believe that there was an afterlife; he didn't believe anything happened to people after they died," Alice said. "When Desmond died, I was struggling with those same thoughts, but hoping that he was wrong. I can confidently say that Desmond is reunited with his brother, giving him the hugs he wished he could give years ago."
Others had their own hardships to deal with. Karalnak said she found out the news the morning of her graduation. "I felt numb," she said. "But I stayed strong throughout the day because that's what he would have wanted me to do."
"My goal is for this to happen to no one else," Torres said. "I don't want to lose anyone else so young like that. I wanna try my best to give people a reason to keep going by giving out smiles and fun memorable times like he did."
The Mural
Blockhead Gaming's Hunter owned Amofah's website, since he was helping grow the Etika brand and merchandise line. Double A, another YouTuber who knew Amofah in the real world, suggested turning the page into a memorial. There you can still read testimonials from those that were affected by Amofah and the pain they dealt with. The pair also managed to raise over $11,000 for the National Alliance on Mental Illness on a live stream, with any Etika merchandise purchased on the website going to the charity.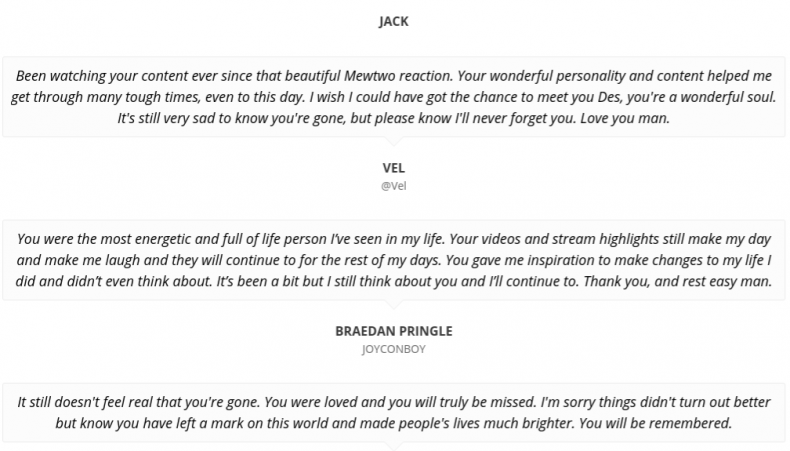 In collaboration with graffiti artist bkfoxx, Hunter and Double A managed to get the mural painted and put up: a memorial that fans can visit at their leisure. Four months after the mural went up and eight months after his passing, the location was turned into a Pokestop in Pokemon Go. The news traveled all over the web, with "joyconboyzforever" trending that day on twitter.
"I'm amazed at how far we've come as a community," Double A said. "The overall idea here is to spread mental health awareness and to be empathic about it. Brooklyn is Etika's home and it always will be."
Those that knew Desmond Amofah want him to be remembered as a "passionate," "kind," "strong" and "welcoming" person.
"Never have I met someone who could make you feel so special as a friend so quickly," YouTuber Jacob Ducay who runs the JacobsOcarina channel, said. "He never failed to recognize everyone in the room, and always gave individuals his undivided attention. If you were sitting alone Des was the type of person that would go to you to make you feel welcomed."
If you have, or someone close to you has thoughts of suicide, confidential help is available for free at the National Suicide Prevention Lifeline. Call 1-800-273-8255. Their line is available 24 hours, every day.