Rep. Cawthorn Tells Followers to 'Be Armed, Be Dangerous' After Rittenhouse Verdict
Republican Representative Madison Cawthorn of North Carolina has urged his Instagram followers to be "armed" and "dangerous" following Kyle Rittenhouse's not guilty verdict.
"Kyle Rittenhouse is not guilty, my friends. You have a right to defend yourself," Cawthorn said in a video posted Friday to his Instagram stories. "Be armed, be dangerous, be moral."
A caption at the bottom of Cawthorn's video stated, "Kyle, if you want an internship, reach out to me."
A jury found Rittenhouse not guilty of first-degree intentional homicide and other charges Friday in the deaths of Joseph Rosenbaum and Anthony Huber. Rittenhouse shot and killed the men in Kenosha, Wisconsin on August 25, 2020, during a protest following the police shooting of Jacob Blake.
Rittenhouse was also found not guilty of attempted first-degree intentional homicide in the shooting of Gaige Grosskreutz. Rittenhouse said he shot the men in self-defense.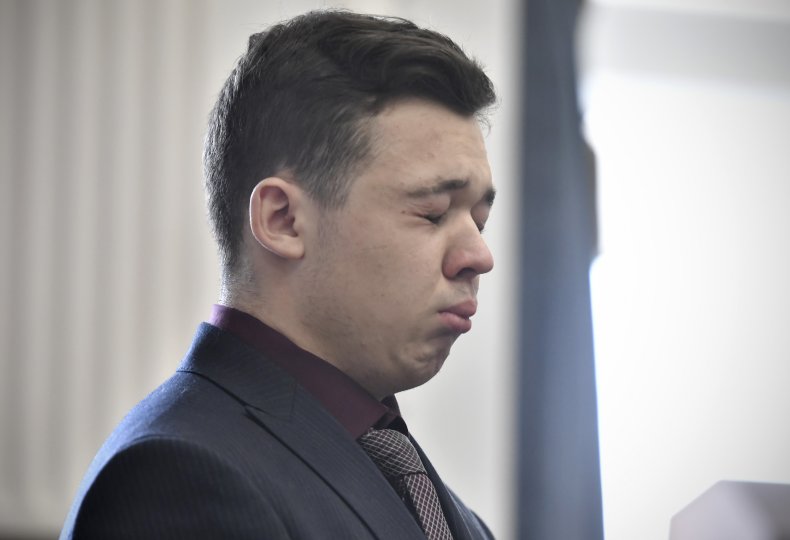 Cawthorn isn't the only Republican member of Congress to offer support to Rittenhouse. Florida Representative Matt Gaetz and Arizona Representative Paul Gosar have offered the 18-year-old internships, as well.
"[Rittenhouse] deserves a not guilty verdict, and I sure hope he gets it because you know what, Kyle Rittenhouse would probably make a pretty good congressional intern," Gaetz said in a November 18 interview with right-wing media outlet Newsmax. "We may reach out to him and see if he'd be interested in helping the country in additional ways."
On Friday morning, Gosar tweeted, "Justice was served for #KyleRittenhouse and he is fully exonerated. As I said last year, obviously self-defense. I will arm wrestle @mattgaetz to get dibs for Kyle as an intern."
Gaetz tweeted after Rittenhouse's verdict came in, "Kyle Rittenhouse committed no crimes. Acquitted on ALL COUNTS! Now do BLM..." Gaetz and other right-wing figures have accused Black Lives Matter activists of committing crimes during racial justice protests.
Additionally, Republican Colorado Representative Lauren Boebert tweeted on Friday afternoon, "Today is a great day for the Second Amendment and the right to self-defense. Kyle Rittenhouse is not guilty on all counts! Glory to God!"
The congresswoman is a vocal supporter of gun rights. In a January 3 ad, she announced that she would "carry my Glock to Congress," referring to her handgun. She also owns a gun-themed restaurant called Shooters Grill in Rifle, Colorado.
In a March interview with Newsmax, Boebert said, "Gun laws just don't work—it's unfortunate."
Following the Rittenhouse verdict, Republican Georgia Representative Marjorie Taylor Greene posted numerous tweets telling Democratic Congress members to apologize for past comments against the defendant.
She accused the media and the "radical violent left" of vilifying Rittenhouse and encouraging violence against him.
"His white skin doesn't make him a white supremacist and that AR-15 saved his life," Greene wrote in one tweet.
Greene, Gaetz and Gosar were all members of a failed "America First Caucus" which championed "Anglo-Saxon political traditions." Anglo-Saxon is a term for white people related to Germanic inhabitants of 5th century England. Fellow Republican Representative Adam Kinzinger referred to the group as the "White supremacist caucus."
Newsweek contacted Cawthorn's office for comment.