Republican Adam Kinzinger Blasts GOP Leaders Over Loyalty to Trump, Opposition to Cheney
Representative Adam Kinzinger, an Illinois Republican, has become increasingly critical of House GOP leaders as they've come out in opposition to Representative Liz Cheney because of her willingness to tell the truth about former President Donald Trump and the January 6 attack on the U.S. Capitol.
Kinzinger and Cheney, a Wyoming Republican, were among the 10 House Republicans to vote in favor of impeaching Trump after he incited his supporters to violently attack the Capitol on January 6 in a bid to overturn President Joe Biden's election victory. While Cheney earlier this year successfully beat back a leadership challenge to her role as House Republican Conference chair over her support for 2021 Trump's impeachment, she is facing renewed and growing calls for her ouster.
"Good morning! Did Kevin McCarthy and Steve Scalise talk to Officer Michael Fanone from DC metro about his experience on Jan 6th yet? It sure seems like they talked to Trump about it," Kinzinger tweeted on Thursday morning, tagging House Minority Leader Kevin McCarthy, a California Republican, and House Minority Whip Steve Scalise, a Louisiana Republican.
Fanone, a District of Columbia police officer who was brutally attacked and beaten during the pro-Trump insurrection, has slammed Republican lawmakers for "downplaying" the events of January 6.
On Wednesday evening, Kinzinger wrote on Twitter: "Conservative is no longer conservative. It's all about unquestioning loyalty." His comment was an apparent reference to House GOP leaders' and other Republicans' continued loyalty to Trump.
"Every GOP member of Congress needs to go on the record as to how they will vote on @RepLizCheney in operation #coverupJan6 and concerned donors should take notes. I will vote for Liz," Kinzinger tweeted earlier on Wednesday.
After Trump released a statement slamming Cheney on Wednesday, Kinzinger retweeted the former president's comments, calling out McCarthy and Scalise. "Hey there @GOPLeader and @SteveScalise is this the 'unity' you're advocating for? This seems more like a demand for capitulation," he wrote.
Scalise has publicly endorsed replacing Cheney in her No. 3 House GOP leadership role with Representative Elise Stefanik, a New York Republican, whom Trump has backed as well. McCarthy has not overtly backed the bid to remove Cheney but has suggested she will face a challenge in the coming days. The House minority leader has been publicly critical of Cheney's opposition to Trump and said she is not working to unify the GOP.
"The Republican Party is at a turning point, and Republicans must decide whether we are going to choose truth and fidelity to the Constitution," Cheney wrote in her defense in a Washington Post opinion piece on Wednesday. "In the immediate wake of the violence of Jan. 6, almost all of us knew the gravity and the cause of what had just happened—we had witnessed it firsthand."
Trump was impeached by the House of Representatives a week after the January 6 attack on the Capitol. Ahead of that vote, Cheney released a scathing rebuke of the then president.
"The President of the United States summoned this mob, assembled the mob, and lit the flame of this attack," Cheney said at the time. "Everything that followed was his doing. None of this would have happened without the President. The President could have immediately and forcefully intervened to stop the violence. He did not. There has never been a greater betrayal by a President of the United States of his office and his oath to the Constitution."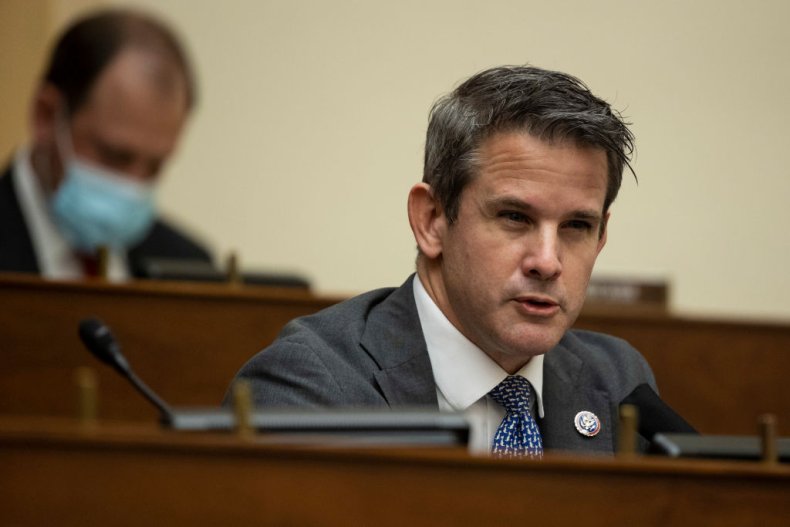 Since then, Cheney has repeatedly pushed back against the pro-Trump faction of the Republican Party, arguing that the former president should no longer have a role in leading the GOP. But McCarthy and Scalise, as well as most Republican House members, have remained supportive of the former president. Polls have consistently shown that Trump remains widely popular with GOP voters as well.
Newsweek reached out to press representatives for Scalise and McCarthy for comment but did not hear back by publication.