Republican CNN Host S.E. Cupp Blasts Donald Trump's Tweets as 'Un-American' and 'Not Conservatism'
Republican CNN host S.E. Cupp blasted President Donald Trump's Sunday morning tweets attacking progressive Democratic congresswomen, characterizing the president's remarks as "disgusting," "un-American" and "not conservatism."
Cupp's comments came during a panel discussion on CNN's State of the Union weekly political roundup. Earlier in the morning, Trump had tweeted: "I don't believe the four Congresswomen are capable of loving our Country," referring to Representatives, Alexandria Ocasio-Cortez of New York, Rashida Tlaib of Michigan, Ayanna Pressley of Massachusetts and Ilhan Omar of Minnesota. Continuing that tweet, Trump wrote: "they should apologize to America."
Former GOP Senator Rick Santorum tried to defend the president's tweet by pointing out that Republicans have serious concerns about the policies championed by these four progressive Democrats.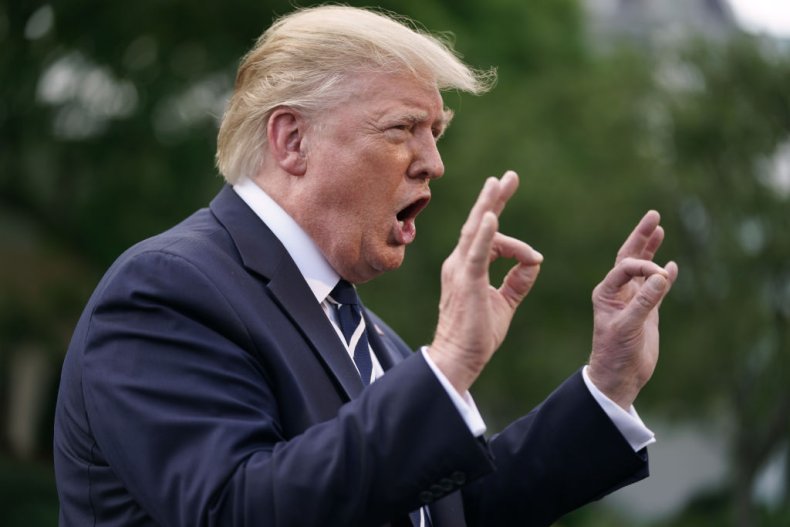 "He says things to bring attention to these issues," Santorum argued. "And I know it's 'hair on fire' time for everybody on the left, but we're talking about this now."
Cupp, a conservative, injected to point out that she is "not on the left."
"I'm a Republican and it's 'hair on fire' for me because it's disgusting and because it's un-American and because this is not conservatism," the CNN host and commentator, who frequently criticizes Trump and his administration, said. "This is not patriotism. This is division. This is pure racism and marginalizing people who happen to have some criticisms of this country."
Cupp explained that she personally didn't like the criticisms and policies brought forward by the progressive Democratic representatives either. "But there's a difference between pointing out those criticisms and turning Americans against Americans to get elected," she explained.
Last Sunday, Trump tweeted a series of racist posts targeting Ocasio-Cortez, Omar, Tlaib and Pressley. In those original tweets, he said they should "go back" to the countries "from which they came." He added: "You can't leave fast enough."
All the representatives are women of color and, with the exception of Omar, they were all born in the U.S. Omar was born in Somalia, but immigrated to the U.S. as a young girl with her family. She became a naturalized U.S. citizen in 2000, nearly two decades ago. Omar served in the Minnesota state legislature before being elected to Congress in 2018.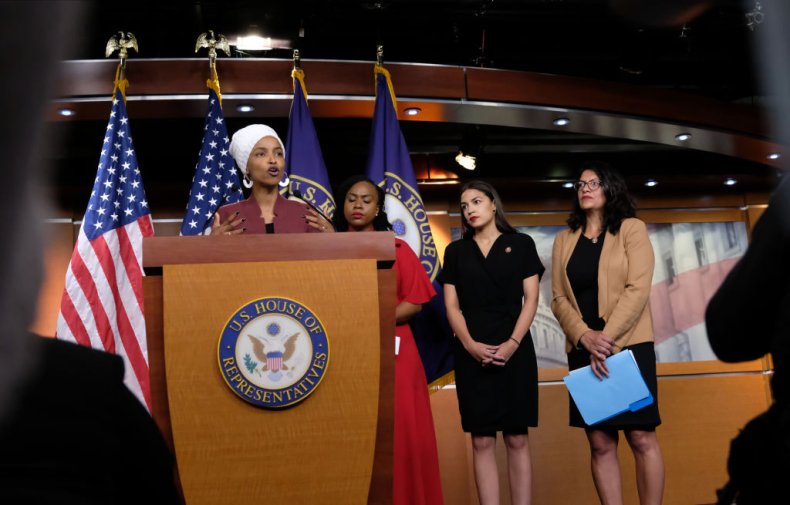 Democrats and some Republicans have called out the president's rhetoric as racist and xenophobic. Many have pointed out that there is a long history of non-white Americans being told to "go back" to their countries, even though in many cases their families may have been in the U.S. for numerous generations.
Despite the criticism, the president has doubled down on his remarks. He has argued that he does not like criticism, saying that those who express their concerns about his administration should "leave" the country. White House officials on Sunday appeared on morning television shows, arguing that the congresswomen are "anti-American" because they criticize the president and his policies. At the same time, those Trump aides argued that his previous statements that were harshly critical of then-President Barack Obama were not un-American, claiming they were made out of "love" for his country.
Although the majority of Republican lawmakers have remained silent on this issue or even publicly backed the president's sentiments, a few have argued that he should focus on attacking the representatives' policies and not try to brand them as un-American.
Four Republican representatives — along with Representative Justin Amash of Michigan, who left the party earlier this month but remained in Congress as an independent — also voted with their Democratic colleagues last week to officially condemn the president's remarks as racist.