Republican Congressman Predicts 'Narrow Majority' for GOP in the House
As the outlook for November's midterms continues to look less triumphant for the GOP, Republican Representative Fred Upton is predicting that his party won't be able to retake the House with a large majority and that House Minority Leader Kevin McCarthy, the party's front-runner for House speaker, will face obstacles.
In an interview with CNN, Upton said he expected "a narrow majority for the GOP that may not be all that much greater than what [House Speaker Nancy] Pelosi has today." The Michigan Republican, who is retiring at the end of the year, said the slim majority will make it "very hard to have any sense of a governing majority."
Upton's remarks come as some congressional Republicans have recently signaled they've lowered their expectations for the midterms, which were expected to bring easy election victories for the GOP, based on historical trends and polling about the economy. However, the party's advantages in the upcoming congressional races appear to have waned, particularly with the Supreme Court's overturning of Roe v. Wade.
Earlier this month, Senator Minority Leader Mitch McConnell, who was once "optimistic" about a "very good election" for his party, said that the GOP had a 50-50 chance of taking control of the Senate in November and that the House had a "greater likelihood" of flipping Republican.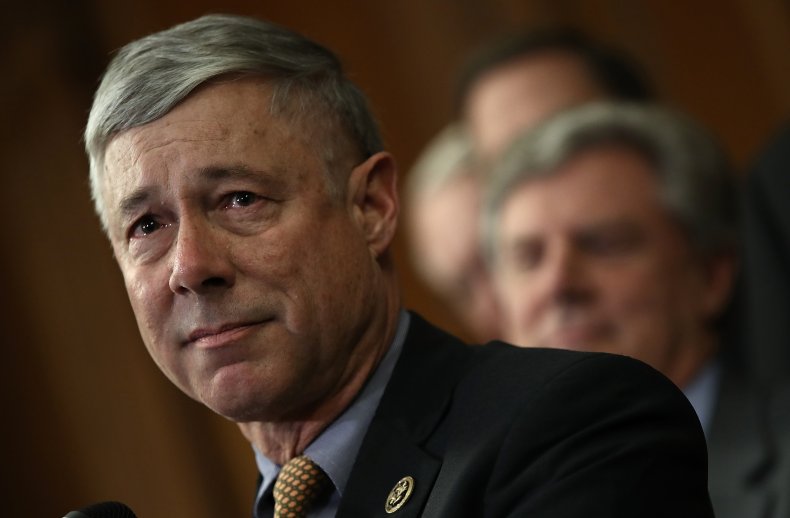 Senator Rick Scott of Florida said that it was "going to be a hard year" for the Republican Party, noting its election-fundraising problems, in contrast to the Democrats "But we have good candidates," Scott added. "And I believe Joe Biden is going to be our key here."
While Republicans' chances of securing a big majority in the House may have slipped, President Joe Biden's approval rating has recently begun climbing, reaching its highest levels in months, although most voters still disapprove of his job performance. Historically, a president's standing among voters has been a significant factor in whether his party can hold on to House and Senate majorities.
Republicans are still expected to recapture the House in the fall, but a much narrower majority than what was expected earlier this year could complicate McCarthy's legislative plans.
Last year, the top Republican had predicted a 60-seat gain in the chamber, but that number has dropped to nearly half, according to some estimates. As of Monday, FiveThirtyEight's forecast shows the GOP with an 80 percent chance of holding between 210 and 250 House seats. A party needs 218 to hold a majority.
Despite the grim change of picture for November, some lawmakers say that any Republican majority in the House would still be a significant win for the party.
"A majority is a victory, because of all the seats no one thought we would actually win [in] the last election," Representative Rodney Davis of Illinois, who lost his primary to a candidate endorsed by former President Donald Trump, told CNN. "We just don't have a lot of those competitive seats anymore."