Republican Expects GOP to Win Only 'Narrow' House Majority in Midterm
Representative Fred Upton, a Michigan Republican, said in an interview published Sunday that he believes his party will only win a slim majority in the House of Representatives in the upcoming midterm elections.
"I expect a narrow majority for the GOP that may not be all that much greater than what (Nancy) Pelosi has today," the congressman, who isn't running for reelection, said in an interview with CNN. "Will be very hard to have any sense of a governing majority."
Republicans had been hopeful that the upcoming November midterms could see them regain control of both the House and Senate. But recent polling has seen Democrats closing in on the lead that the GOP had maintained with voters for months. On Saturday, analysis from FiveThirtyEight showed Democrats have a nearly a 1 point lead over Republicans.
An average of compiled polling results showed Democrats' currently have the support of 44.3 percent of voters in the midterms, while 43.6 percent of voters back Republicans.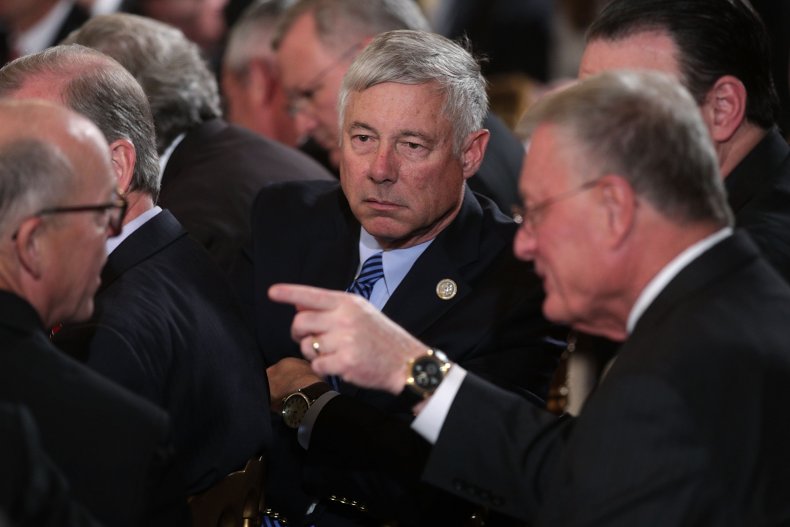 Currently, Democrats maintain a slim majority in the House with 220 seats, compared to the GOP's 211 seats.
In late 2020, House Minority Leader Kevin McCarthy predicted that the GOP could win 60 seats in this year's midterms, and that the election could be "one of the biggest election losses for Democrats." During a press conference last November, he said House Speaker Nancy Pelosi, a Democrat, was previously in control of the House when her party lost 63 seats in the 2010 midterm elections, which "set a record."
"But it could be more competitive this time," he added.
McCarthy also said recently that ahead of the 2020 elections, polling showed Republicans were down 6 points on the generic congressional ballot, but the party still picked up 12 seats.
"People say, well, the generic ballot has been shifting. Well, I'll ask you this question: What was the generic ballot in the last election?" McCarthy said, according to CNN. "I don't know what the generic ballot is going to be...I know it's kind of baked in with what the issues are."
Newsweek has reached out to McCarthy's office for comment.
Senate Minority Leader Mitch McConnell, a Kentucky Republican, has recently expressed some skepticism about how Republican Senate candidates will fare in the upcoming midterms. Last week, he told business leaders in Kentucky he believes the GOP has a 50-50 chance of taking control of the Senate in November.
McConnell also said this month that he believes that Republicans have a "greater likelihood" of regaining control of the House than the upper chamber.