Republican Governor Insists Trump Can't Beat Biden Despite Polling Data
New Hampshire Governor Chris Sununu said on Sunday that Donald Trump cannot beat Joe Biden in 2024, despite seeming headwinds against the incumbent president.
Unlike other Republican state leaders in the traditionally blue-skewing Northeast, Sununu was open in his support for Trump throughout his rise to the presidency, notably opting not to launch a primary challenge against him in 2020.
Following Trump's defeat that year and his subsequent unfounded claims of widespread voter fraud, Sununu began speaking out critically against the former president. In early 2022, he knocked Trump's pledge to pardon Capitol riot participants if he regained the White House in 2024. This critique reportedly incensed Trump enough for him to look for a potential challenger to run against Sununu in the midterms.
Sununu has also frequently spoken out against Trump's recent bid to seek reelection, especially after the former president's negative influence was widely blamed for the GOP's underperformance in the November midterms. On Sunday, while appearing on ABC News's This Week, the New Hampshire governor said he believes Trump could not beat Biden in 2024, despite consistent polls suggesting Democrats are disillusioned with the president.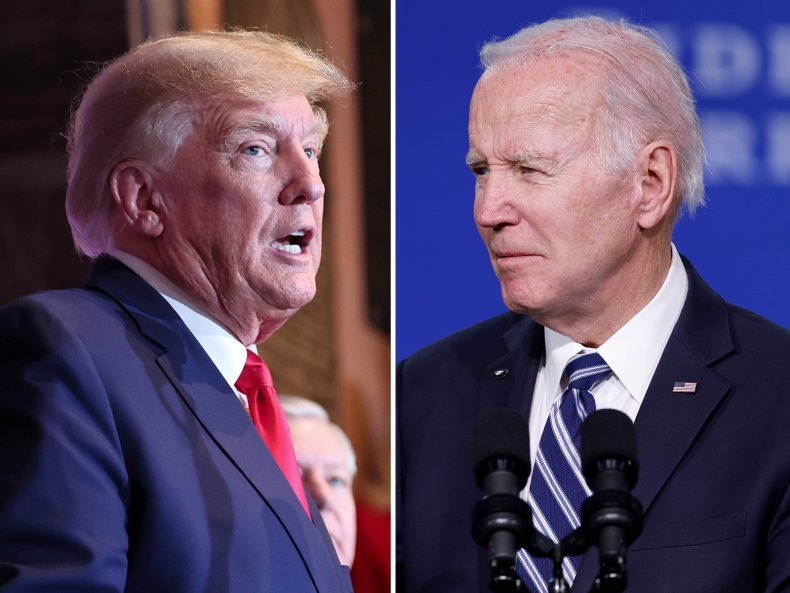 "Unfortunately, at the end of the day, November of '22 showed us that," Sununu said. "Trump is going to be seen as a very extreme candidate. The country is going to push back against it. Just look at the results of three months ago, and that shows you where extreme candidates are gonna end up falling."
He continued: "He could get the nomination, but he can't get it done, and what I've tried to espouse to every Republican is, look, we wanna vote for the most conservative candidate who can win in November [of 2024], and get stuff done in '25."
The topic was brought up during his appearance due to a recently released poll conducted by ABC News and The Washington Post, which found that while voters in both parties are disillusioned with the prospect of Biden and Trump facing off again in 2024, more Americans would react negatively to a Biden win than a Trump win.
Biden has long faced withering poll numbers from voters in his own party, who have consistently voiced their desire for him to not seek reelection in 2024. Despite these polling trends, Biden has also frequently been praised for his accomplishments while in office, including the passage of various high-profile recovery and investment acts, and the historically strong employment growth seen in recent economic reports.
Newsweek reached out to Trump's office for comment.