At least two Republican senators say they will vote Thursday afternoon for one of two opposing spending bills that do not provide money for President Donald Trump's border wall and would fund the government through February 8.
The chamber will vote to advance two bills, although neither is expected to muster enough support to surpass a 60-vote threshold. A Republican-backed bill will include the stipulations outlined in Trump's recent proposal, which includes $5.7 billion for the wall and a three-year extension of protections for Deferred Action for Childhood Arrivals recipients and immigrants with temporary protected status, among other things.
The Democrat-backed measure is a three-week continuing resolution that would fund the government through February 8 but offer no money for the wall. The same measure passed the GOP-controlled Senate during the last session of Congress and prior to the government shuttering.
A spokesman for Republican Cory Gardner of Colorado told several outlets that he plans to vote for the clean continuing resolution, in addition to Republican Senator Susan Collins of Maine, who said she plans to vote for both spending bills. Republican Senator Lisa Murkowski of Alaska, who is often one of the swing GOP voters in the Senate, will reportedly vote for both spending bills as well.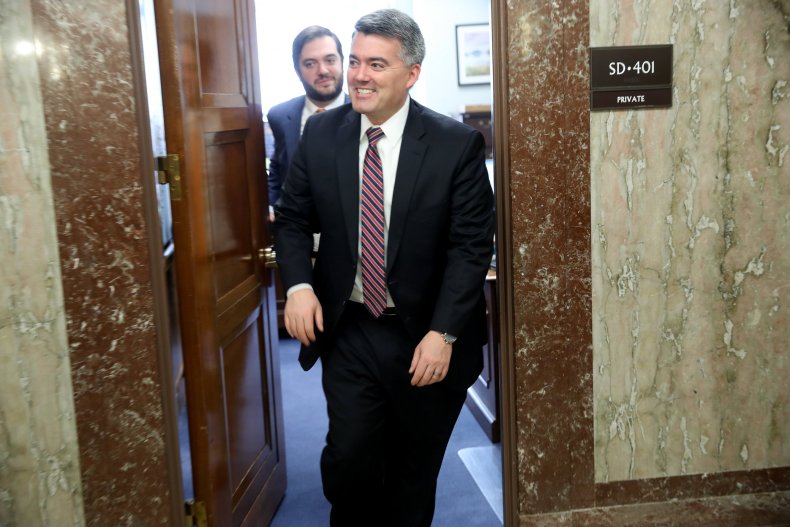 "Shutdowns represent the ultimate failure to govern and should never be used as a weapon to achieve an outcome," Collins said in a statement. "Compromise is not a sign of weakness. It is sign of strength particularly when hundreds of thousands of families are being harmed."
Still, both spending bills are expected to fail. Democrats would need at least 13 Republicans to cross the aisle and vote with them. And Democrats will not support the Trump-backed proposal.
House Democrats signaled Wednesday that they're willing to provide the president with his desired $5.7 billion for border security—but no wall—once the government reopens. Homeland Security Committee Chairman Bennie Thompson told Newsweek that he and leadership were working on an offer that would "meet or exceed" the amount Trump has asked for. The offer, which will come in the form of a letter to the president, will only be acted on by Democrats if the government reopens. The amount far exceeds Democrats' past offers for border security funding, which have ranged from $1.3 billion to $1.6 billion.
On Wednesday, the House passed a series of spending bills that would fund the government through February 28. The chamber passed a similar continuing resolution Thursday morning that funds the Department of Homeland Security through February 28.
This story has been updated to include that the House has passed the DHS continuing resolution. It was further updated to include that Murkowski will reportedly vote for both spending bills.