Republicans Bash 'Defund Police' Movement During Police Reform Hearing After George Floyd's Death
Republicans pounced at the opportunity to publicly decry the "Defund the Police" movement on Wednesday during a congressional hearing on police brutality and reform, a proceeding that featured the brother of George Floyd as one of its witnesses.
"It is pure insanity," said Representative Jim Jordan (R-Ohio), ranking member of the Judiciary Committee.
"Radical" and "dangerous proposal," is how Representative Mike Johnson (R-La.) described the idea of defunding law enforcement agencies.
Witnesses invited by Republicans also seized on the moment.
"Removing these heroes from your communities and mine will do nothing but ensure chaos and destruction," said Dan Bongino, a conservative political commentator and former U.S. Secret Service agent. "Please stop this 'Defund the Police' abomination before someone gets hurt."
"The prospect of defunding and or dismantling police forces across the country is one of the most unwise, irresponsible proposals by American politicians in our nation's history and makes absolutely no sense at all," said Pastor Darrel Scott, an ally to President Donald Trump. "I do not recommend throwing the baby out with the bathwater by labeling all police officers as bad cops, simply because of the bad actions of a rogue segment of those whose jobs is supposed to be to protect and serve American citizens."
The growing call among some liberal and racial activists in the wake of Floyd's death to defund or disband police forces has acted as political ammunition for Republicans and conservatives amid bipartisan demands for police reform.
And such a message, which Democrats have sidestepped, has the potential to distract from substantive policy reform and hinder bipartisan efforts to enact sweeping changes to America's law enforcement communities.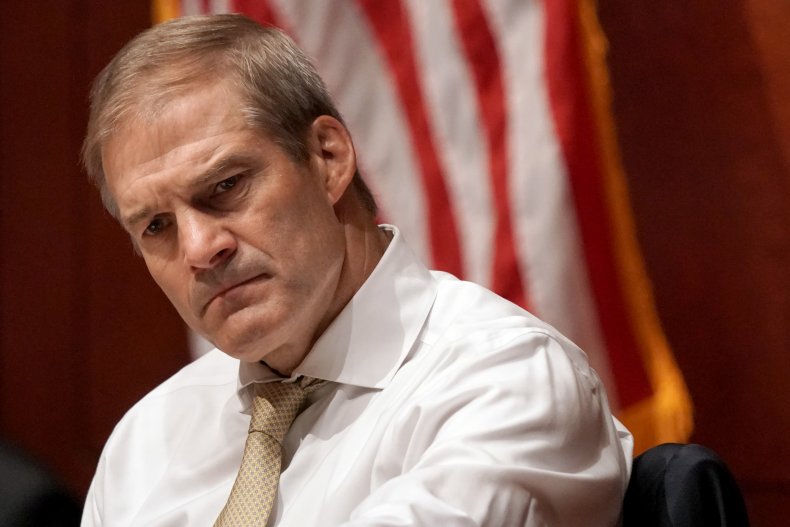 But Democrats were undeterred by the rhetoric of the hot-button slogan, arguing the possibility of accomplishing reform is still very real.
"I think they're just using it for theater," said Representative Karen Bass (D-Calif.).
As chair of the Congressional Black Caucus, Bass is spearheading Democrats' sweeping legislation that includes a ban on police chokeholds and no-knock warrants, a national database of officer misconduct and the elimination of qualified immunity. The proposal is expected to pass the Democratic-led House in the last week of June or first days of July. The move by Republicans to whack the defund police effort instead of criticizing Democrats' specific policy proposals left Bass "encouraged" that bipartisan reform is likely.
"They're talking about defunding the police. The bill has nothing to do with that," Bass added. "So, that makes me feel a little hopeful."
Representative Eric Swalwell (D-Calif.) characterized Republicans' remarks as an "alibi to not have to talk about race in America."
The civil unrest spawned by Floyd's death, who was killed by a white police officer last month, has resulted in agreement among both political parties that most acknowledge is long past due for Congress to achieve police reform—even Jordan, Johnson and the witnesses who derided defunding police said as much.
"This is an extraordinarily reckless and dangerous path to go down," Senator John Cornyn (R-Texas) said. "If you have a leak in your roof that suddenly causes your ceiling in your kitchen to crash down, the solution isn't to eliminate your roof. Sure, it would guarantee you're never going to have a leak again. But it would open you up to a whole new host of problems that would do far more damage."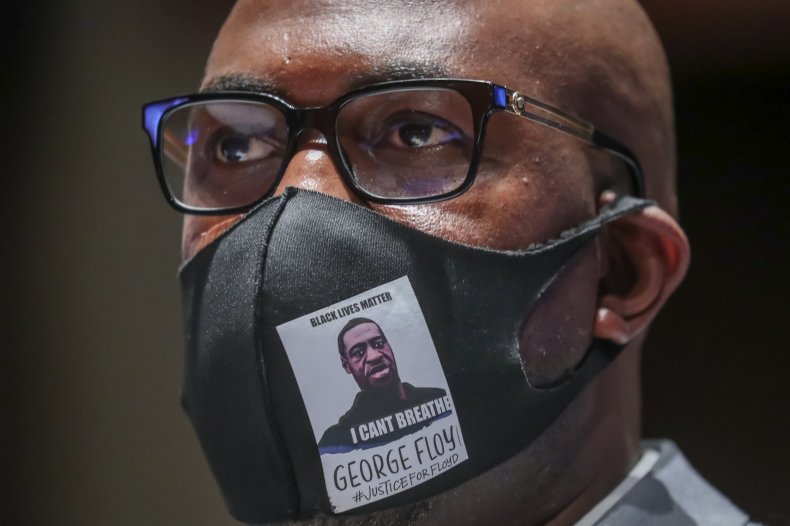 Senate Republicans are racing to finalize their police reform proposal by week's end as the White House has yet to say what Trump would support. The GOP package is expected to address similar issues as those included in the Democratic bill but will stop short of outright banning chokeholds, for example.
The White House will unveil reform measures "in the coming days," said press secretary Kayleigh McEnany, but declined to provide many specifics. She said diminishing immunity for officers would be a "non-starter" for Trump. The president tweeted praise for Jordan's condemnation of defunding police, labeling the idea as "Crazy!"
The lead Republican on the proposal is the chamber's lone black member, Senator Tim Scott (S.C.). He has said grant eligibility should be used as incentives for local agencies to crack down on excessive force and sharing misconduct incidences with federal authorities.
"I don't see how those things get to the finish line," Scott said of the measures in the Democratic proposal.
Floyd's brother, Philonise Floyd, admonished lawmakers in his testimony Wednesday as he said Congress must pass legislation to avoid his brother's death occurring "in vain."
"He didn't deserve to die over $20. I am asking you, is that what a black man's life is worth? Twenty dollars? This is 2020. Enough is enough," Philonise Floyd said. "The people marching in the streets are telling you enough is enough. Be the leaders that this country—this world—needs."