Republicans Nearly Three Times More Likely Than Democrats to Refuse Coronavirus Vaccine: Poll
Some Republicans in the U.S. may not be lining up to receive a vaccine for the coronavirus when it becomes available, according to polling data released Tuesday by Morning Consult.
Social distancing guidelines and mitigation practices have been shown to reduce the number of coronavirus cases in the country, but many governors do not believe that they can fully complete their state's reopening plans until a vaccine is ready for distribution.
Republicans are almost three times as likely to refuse vaccination for coronavirus as Democrats. While only 7 percent of Democrats said they would not be vaccinated against the virus, 20 percent of Republicans polled said they would choose not to receive the vaccine.
Overall, 64 percent of adults polled said they would get a vaccine, including 61 percent of Republicans. Seventy-one percent of Democrats said they would be vaccinated against the virus.
"I don't think ultimate resolution comes until you have a vaccine," New York Governor Andrew Cuomo told radio personality Howard Stern in April.
Illinois Governor J.B. Pritzker said at a Tuesday news briefing that without a vaccine for coronavirus, there was no way for life in the state to return to normal.
"I know that we all have a passionate desire to return to the sense of normalcy that we felt before the world knew of COVID-19," Pritzker said. "Here's the truth, and I don't like it any more than you do. Until we have a vaccine, or an effective treatment, or enough widespread immunity that new cases fail to materialize, the option of returning to normalcy doesn't exist."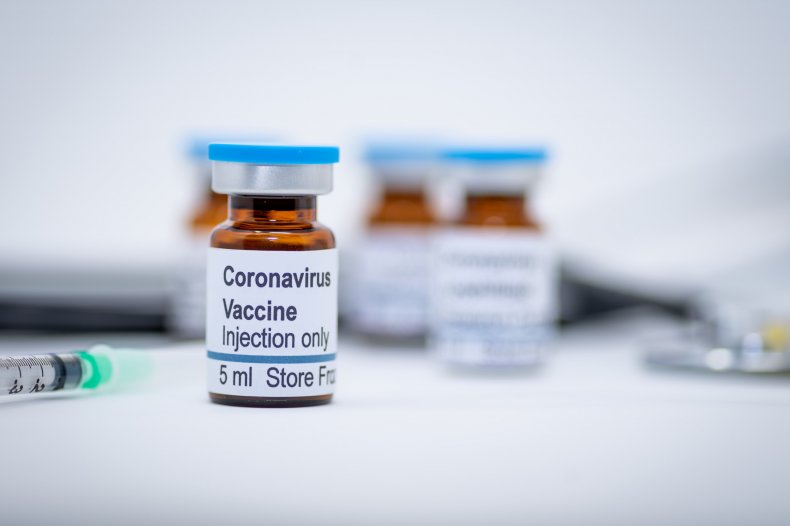 Some of the resistance shown by Republicans towards getting the vaccine could be linked to the anti-vaccination movement. Those who are against such preventative medications believe that vaccinations can be linked to other conditions, such as autism.
People choosing not to vaccinate their children was blamed for a resurgence of measles in the U.S. during 2019. Although the Centers for Disease Control had declared the virus eradicated from the country in 2000, there were 1,282 confirmed cases of measles in 2019, according to the CDC.
Republican Senator Rand Paul said at the time that vaccinations should be a personal choice, not something required by the government.
"It is wrong to say that there are no risks to vaccines," Paul said. "Even the government admits that children are sometimes injured by vaccines."
"I still don't favor giving up liberty for a false sense of security," Paul added.
In March 2020, Paul announced that he had tested positive for coronavirus, the first U.S. Senator to contract the virus. He announced his recovery from the virus in April, although he received some criticism for not self-isolating immediately.
Newsweek reached out to the offices of Senator Paul and Governor Pritzker for comment. This story will be updated with any response.
Other Republicans have eschewed CDC guidance for mitigating against coronavirus, including social distancing protocols and the wearing of face masks. Vice President Mike Pence was criticized for not wearing a face mask during his tour of the Mayo Clinic in April.
Republican Ohio Lawmaker Nino Vitale said he refused to wear a face mask because it infringed on his personal freedom.
"No one is stopping anybody from wearing a face mask," Vitale told Newsweek on Monday. "But quite frankly everyone else's freedom ends at the tip of my nose. You're not going to tell me what to do and there's a lot of people that feel that way."