Republicans 'Privately Expressed Grave Concerns' Over Trump's Conduct and Mexico Tariffs Could Be 'Break Point,' Senator Says
Democratic Senator Chris Coons said that he hopes Donald Trump's threat to implement new tariffs on Mexican imports over immigration concerns will be the "break point" for his Republican colleagues, pointing out that many have previously expressed concerns both privately and publicly about the president.
"There are a number of Republican senators who privately expressed grave concerns about the president's conduct, about the things we learned in the Mueller report, about his obstruction of justice," Coons, who represents Delaware, said in an interview with CNN's New Day on Wednesday morning.
The senator also pointed to "public events" when GOP lawmakers "expressed real concern." He highlighted Republican backlash after Trump stood firmly behind Saudi Arabia in the wake of the brutal murder of U.S. resident and Washington Post journalist Jamal Khashoggi last year, as well as criticism of the president for implementing steel tariffs against close American allies and the administration's withdrawal from the Trans-Pacific Partnership (TPP).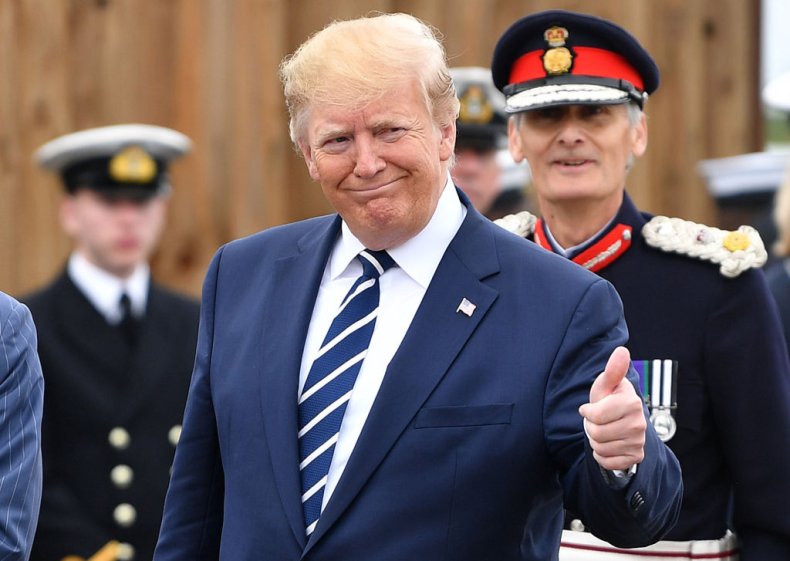 "On each of these instances, there was a dozen or so Republicans who expressed some concern or misgiving," the Democratic politician said, lamenting, however, that they failed to "slow down or "stop" Trump's efforts.
Turning to Trump's controversial threat to slap new tariffs on Mexican goods coming into the country, Coons said: "Hopefully this is the break point where Senate Republicans show some wisdom and slow down our President's endless swinging of the club of tariffs and hitting some of our closest allies."
Leading Republicans have come out strongly against Trump's threat to impose tariffs on Mexico. The president announced the decision last week, arguing that Mexico had not done enough to stop the flow of undocumented Central American migrants arriving at the U.S. border. Trump and administration officials have said that the U.S. will implement a 5 percent tariff on Mexican imports starting on June 10, which will be steadily escalated until it reaches 25 percent, unless the Mexican government takes immigration action that Washington deems sufficient.
According to a Tuesday report by The New York Times, nearly all Senate Republicans briefed by the White House on the plan voiced opposition.
"I want you to take a message back," Texas Senator Ted Cruz reportedly told White House lawyers. "You didn't hear a single yes," Cruz said, calling the proposed tariff a $30 billion tax on the people of his state.
Speaking to CNN on Tuesday, GOP Senator Rand Paul of Kentucky suggested that there would be enough Republican votes in Congress to block the president from implementing the tariffs. "I really do think that there may be enough numbers of people who think we shouldn't be allowing one person to make this decision, that we may actually have enough to override a veto on this," he said.
Republican Senator Chuck Grassley, who chairs the Senate Finance Committee and represents Iowa, was one of the first to come out staunchly against the president's plan last week. "Trade policy and border security are separate issues," the committee chair said. "This is a misuse of presidential tariff authority and counter to congressional intent."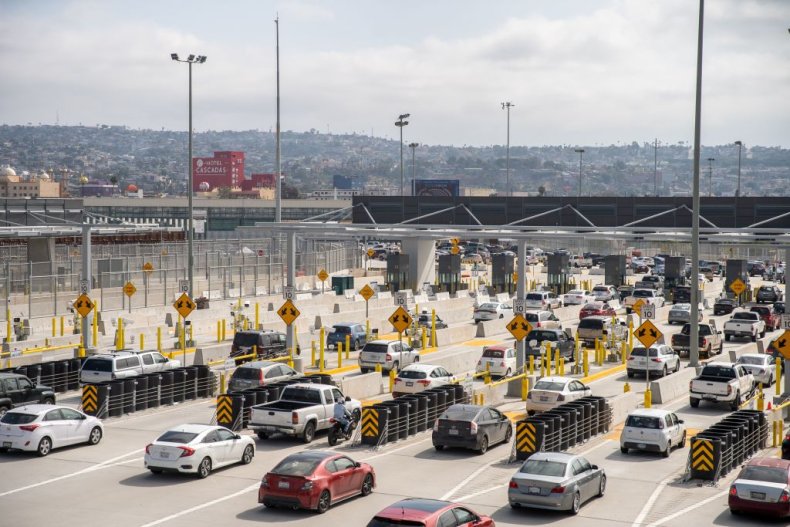 Despite opposition, Trump said on Tuesday Republicans would be "foolish" to try block his tariffs.
Critics of the president's decision have used several arguments to explain why they believe the policy would be bad for the U.S. They have pointed out that tariffs are essentially a tax on American consumers. American importers pay the additional costs and the prices are inevitably passed on to consumers. Due to historic free trade between Mexico and the U.S. under the North American Free Trade Agreement (NAFTA), many American companies' supply chains are spread across the two countries, meaning in some cases, a product may cross the border multiple times before being sold to consumers.
Trump is currently trying to replace NAFTA with a new free trade deal–dubbed the United States-Mexico-Canada Agreement (USMCA). Many have pointed out it is counterproductive to implement new tariffs while simultaneously attempting to seal a free trade deal that would contradict such a move. Republicans have warned that Trump's threat undermines the agreement and jeopardizes its passing.
Grassley, Paul and others have additionally said that the president is overstepping his authority. They argue that trade and immigration are separate issues, and the president cannot use tariffs to address what he considers a "crisis" on the border. While most Republicans agree with many of the president's hardline immigration policies, they do not believe trade should be intermingled with an entirely separate issue.