Republicans Who Embrace 'Unpopular' Trump Could Lose 2022 Elections: Former GOP Lawmaker
Former Republican Pennsylvania Representative Charlie Dent has said that GOP candidates who embrace Republican former President Donald Trump, despite his "unpopularity" in polls, could lose their 2022 midterm elections.
During a Saturday morning interview, CNN host Christi Paul mentioned a recent poll from the Des Moines Register showing that Republican voters feel more aligned to the GOP than to Trump by a margin of 61 to 25 percent.
Paul asked whether the percentages might encourage any GOP candidates to run for president against Trump in 2024. Dent said that others might feel encouraged, but questioned whether anyone would actually run against Trump.
"To my Republican friends, I say 2020 and 2021 were very good years for Republican candidates who were not named Donald Trump," Dent replied. "What part of Donald Trump's unpopularity aren't they seeing here?"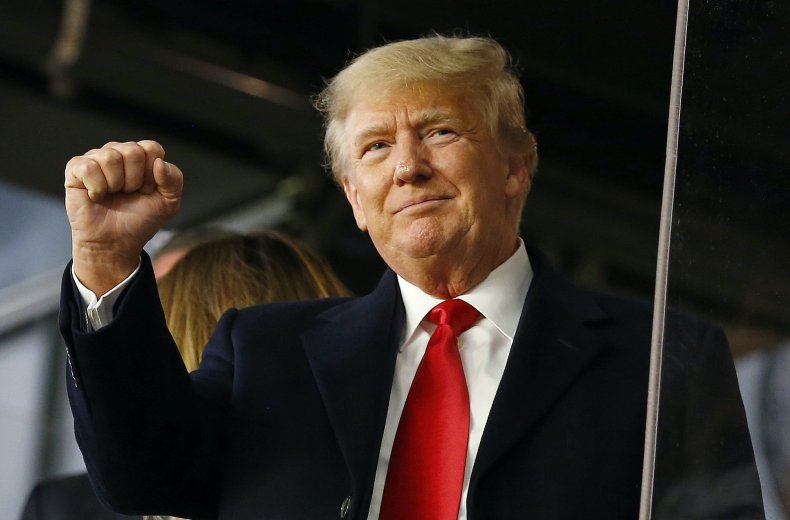 Dent then mentioned that Glenn Youngkin successfully distanced himself from Trump during his campaign to become Virginia's governor. Although Democrats repeatedly tried to tie Youngkin to Trump, Youngkin focused largely on parental grievances in schools, never publicly appearing alongside Trump during the race.
"To the extent Donald Trump injects himself into the conversation, that will only hurt Republicans," Dent added. "So Republicans are better off without Donald Trump more so than with him, by far."
Instead, Dent said that Republican candidates would benefit from focusing on Democratic President Joe Biden's "sinking approval rating."
Additionally, he advised Republicans to center their election messages around failures of Biden and the Democrats, particularly regarding issues with the Biden's $1.75 trillion Build Back Better Act.
"Even though there are some popular provisions in there, I think the Democrats are missing the point. What's on the front of mind for voters, it's inflation, it's shortages, there's border mayhem, they witnessed an Afghanistan fiasco," Dent said.
"So to think (the BBB Act) is somehow going to solve their problems, I really seriously doubt it. I think it will actually make their problems worse. A legislative victory does not necessarily translate into a political victory a year later," Dent concluded.
Trump has not yet publicly stated whether he'll run for president in 2024. Currently, he's focused on helping Republicans win the midterm elections.
Behind the scenes, some Republicans worry that if Trump runs, he may potentially harm moderate Republican candidates running in state races or reignite discussions around his role in the January 6 Capitol riots.
Hard-right GOP lawmakers, such as Georgia Representative Marjorie Taylor Greene and Florida Representative Matt Gaetz, have hailed Trump as the future of the party.
Meanwhile, other GOP congress members, including Illinois Representative Adam Kinzinger and Wyoming Representative Liz Cheney, have rejected Trump as a dangerous and anti-democratic influence.
Several recent polls have indicated that Trump narrowly or significantly beat Biden if they faced off against each other in an election.
Newsweek contacted Trump's office for comment.