The Resident may have been off the air for nine months, but Season 4 of the medical drama is coming soon to Fox. Episode 1 of the season will air on TV in January 2021, and then be available to watch online. Though the show has been away for a while, the series is picking up right from where it left off, with the wedding day of Dr. Conrad Hawkins (Matt Czuchry) and nurse Nic Nevin (Emily VanCamp).
When The Resident Season 4 airs
The Resident Season 4, Episode 1, titled "A Wedding, A Funeral," will air on Tuesday, January 12 at 8 p.m. ET / 7 p.m. CT, with the remaining episodes airing weekly on Fox in the same timeslot.
The official synopsis for The Resident Season 4, Episode 1 reveals that the show, like other medical dramas like The Good Doctor and Grey's Anatomy, will tackle the impact of the coronavirus on medical services. That logline reads, "after a long wait, Conrad and Nic prepare for their wedding day with the support of their family and friends. Meanwhile, flashbacks to the early days of the COVID-19 crisis shine a light on the heroism of the doctors and the toll the virus took on everyone at Chastain Memorial."
So far, Fox has not revealed how many episodes the new season will have. However, the extended time and cost of filming during the coronavirus pandemic is likely to mean that Season 4 will be a slightly shorter season, as has been the case with other network TV dramas.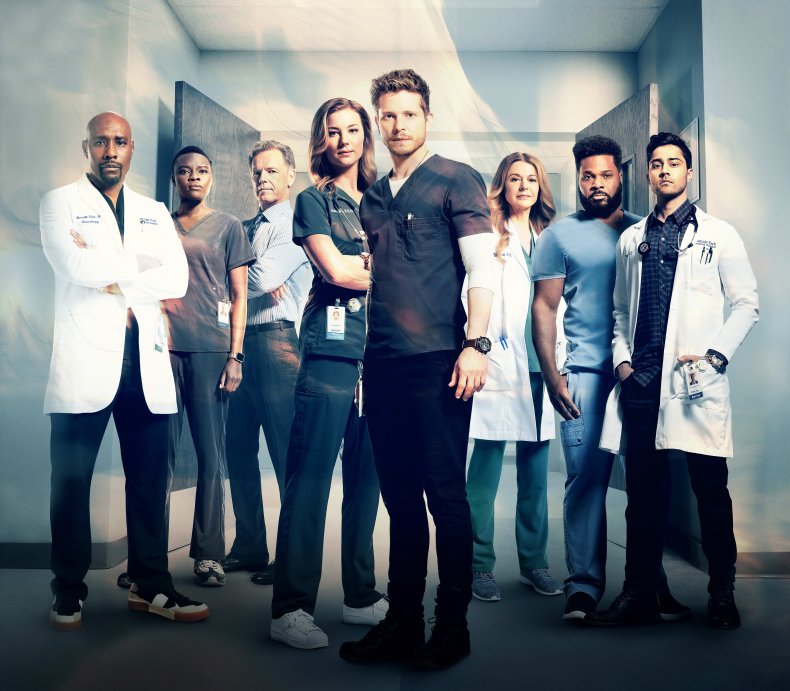 How to watch The Resident Season 4 online
After episodes of the show air, they will be available to watch online on two separate streamers—Fox Now and Hulu.
The Fox website and the Fox Now app allows viewers to both watch a live stream of the network, meaning that they can watch The Resident online live as it airs, as well as episodes on-demand after they air.
Though Fox Now is a free app to download, viewers will have to log in with their TV provider details in order to access episodes. The app is available across Apple and Android devices, as well as FireTV, XBox and Roku.
On Hulu, episodes are made available on Wednesdays mornings, with Episode 1 of The Resident Season 4 coming on January 13. New users can get a 30-day free trial of the service, after which time it costs $5.99 a month to access content with ads, and $11.99 to watch shows and movies with no commercials.
Viewers who want to watch the previous three seasons of The Resident are able to do so o Hulu, which has the first three seasons of the medical drama.
The Resident Season 4 airs Tuesdays at 8 p.m. ET / 7 p.m. CT on Fox.