Retired U.S. General Predicts Ukraine Will Take Back Crimea by Mid-2023
Retired U.S. General Ben Hodges predicts that the Ukrainian military will liberate Crimea and all other Russian-occupied territory by the middle of 2023.
Hodges, the former commanding general of United States Army Europe from 2014 to 2017, told Lithuanian media outlet LRT that he has "great confidence" in Ukraine's Armed Forces.
"I hope that by the end of this year, Ukrainian forces will push Russian forces to the positions of February 23," Hodges told LRT, "and that by the middle of next year, the Ukrainians will be in Crimea."
In July he expressed a similar sentiment, saying the Russians "don't have much they can do right now" due to the morale of the Ukrainian military and a proliferation of weapons provided by ally nations.
Since then, Russia has conscripted about 300,000 reservists to join the fight against Ukraine—many of whom have fled, or attempted to flee, the country to avoid the mobilization.
Lithuanian Defense Minister Arvydas Anusauskas is among those who view Russian martial law as a potential next step.
Just over a week ago, Hodges said the Ukraine's retaking of its own territories has provided military momentum and an overall sense of hope worldwide that Ukraine can actually defeat Russia.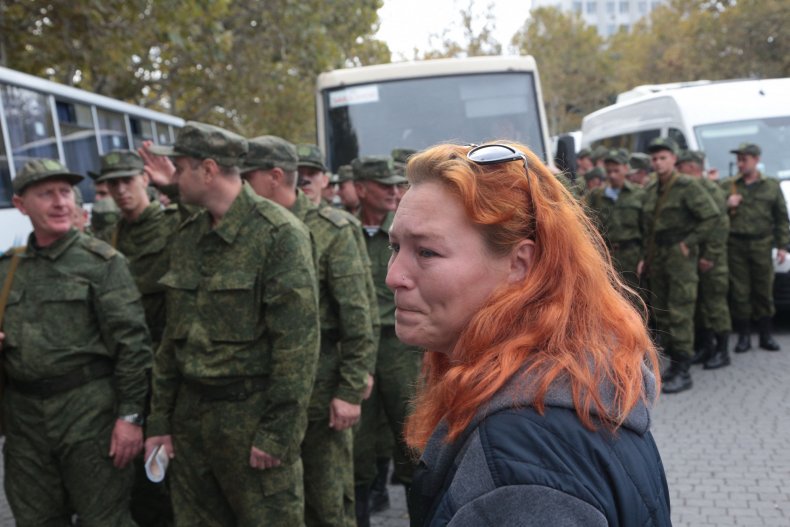 One of the consequences of the ongoing Ukrainian counteroffensive, he said, is how the global perception of Crimea will change.
Hodges previously stated that the current conflict will result in the potential "break up" of Russia "as it looks today." He cited a "corrupt" and ineffective Russian military, economic turbulence in the energy and defense sectors, and a shrinking population.
"We have reached the point of irreversible momentum for Ukraine," Hodges told the Kyiv Independent last week in Germany. "They don't want to fight, they're exhausted and their logistics are exhausted."
Vadym Skibitsky, a representative for the Main Directorate of Intelligence of the Ministry of Defense of Ukraine, said Wednesday that a series of explosions in Crimea spurred Russia to reshuffle planes and Black Sea Fleet troops out of the occupied peninsula.
Russian-occupied territories of Ukraine remain a focal point of the counteroffensive. Voter referendums concluded in the Donetsk and Lugansk People's Republics, as well as Zaporizhzhia and Kherson.
Reported results indicated 99.23 percent in favor in Donetsk and 98.42 percent in favor in Luhansk—two regions partially under pro-Moscow separatist control since 2014—and 93.11 percent in favor in Zaporizhzhia and 87.05 percent in favor in Kherson.
The referendums were rejected by Ukrainian officials, with the Ukrainian Foreign Ministry calling it a "propaganda show."
U.S Secretary of State Antony Blinken referred to them as "sham referenda and annexations," adding that President Joe Biden's administration "will impose additional severe and swift costs on Russia" for proceeding with them.
Newsweek reached out to the Ukrainian and Russian foreign ministries for comment.