'RHOSLC' Season 4 Cast: What We Know So Far After Jen Shah Exit
The cast and crew of The Real Housewives of Salt Lake City (RHOSLC) are preparing to begin filming on season 4 of the Bravo reality television show.
The series, set in Utah, just wrapped its season 3 reunion episodes, with the final part airing on Wednesday, February 1.
Throughout the years RHOSLC fans have welcomed, and said goodbye to, several cast members, despite the show only launching in 2020.
This has left viewers with questions over who exactly will be starring in the fourth season, especially with one of the show's major players, Jen Shah, heading to prison.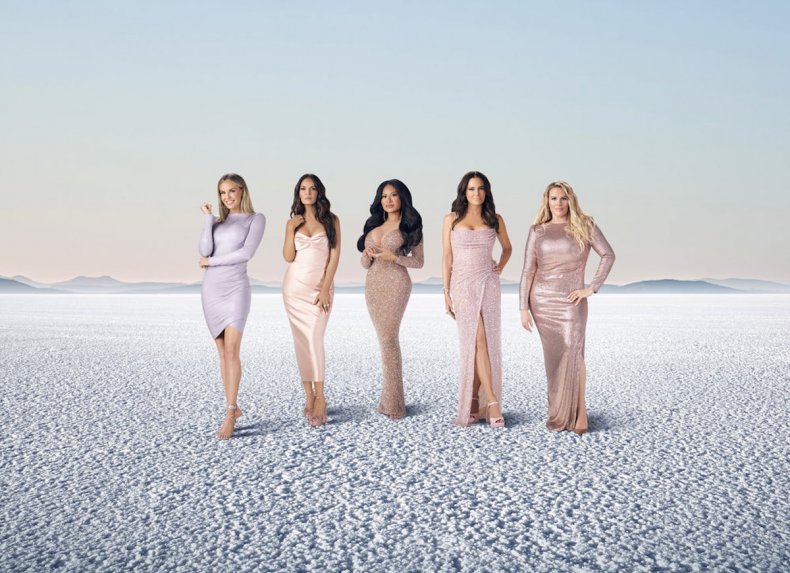 Housewives boss Andy Cohen is yet to officially announce the cast for RHOSLC Season 4 but he has teased that he is excited about what, and who, is to come, saying on his Sirius XM show Radio Andy: "We have excellent casting for next season...I'm feeling good."
Though there has not been an official confirmation, the ladies of RHOSLC have dropped some clues about who fans can expect to see in the upcoming episodes.
Newsweek has everything we know so far about who will, and won't, be returning for RHOSLC Season 4.
RHOSLC Season 4 Cast
Jen Shah
Shah, 49, will, of course, not be returning for the next season of RHOSLC.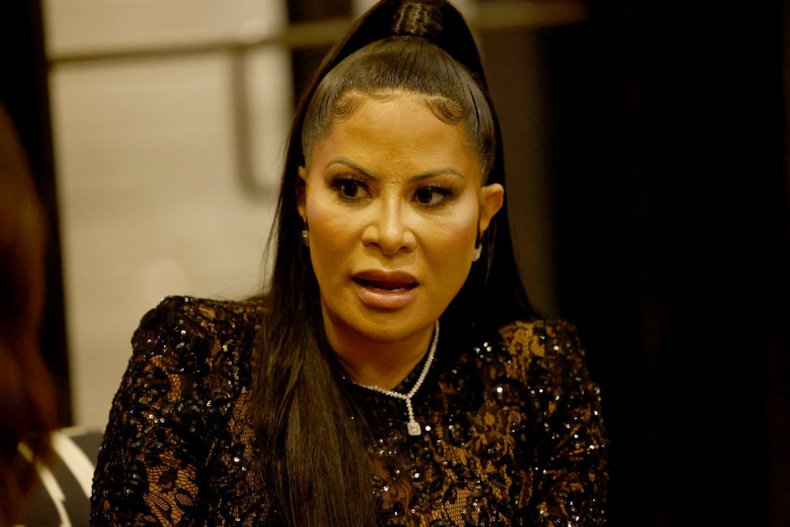 On January 6, 2023, Shah was sentenced by a federal judge to 78 months, or six-and-a-half years, in prison after pleading guilty to conspiracy to commit wire fraud for her involvement in a telemarketing scheme that targeted vulnerable people.
Cohen previously spoke about Shah's exit from the show, saying on his radio show that she would obviously not be taking part in the new episodes, despite fans still holding out hope for her to be on the cast.
"I got so many tweets from people saying this has been such an interesting period where she's been waiting to be sentenced and people have been saying to me, 'Well, is she on the show or not?' I'm like, 'Do you understand that this woman is being sentenced to jail on January 6th?'" he said on Radio Andy in January 2023.
"They're not gonna give her no time. So you tell me, is she on the show? Like, what do you want me to say about whether she's on the show? She's going to serve her time. So you tell me, is she on the show or not? I don't understand what people want me to say. ... It seems like the judge figured it out for us, didn't he?"
Whitney Rose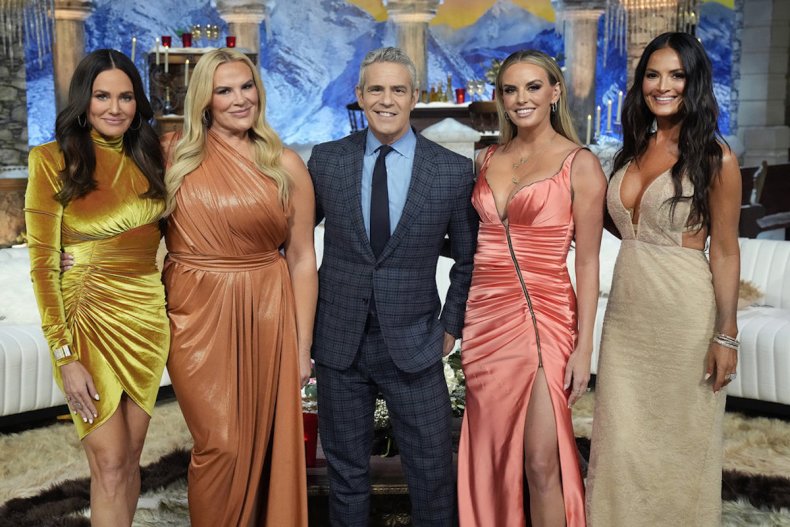 Original cast member Whitney Rose confirmed on her Wild Rose podcast that she is currently preparing to resume filming for RHOSLC.
The star admitted to having "stress" from the "anticipation" of the coming season and also teased who will be joining her on the cast.
Rose said that she "can't say names yet" but there is a "very, very dynamic person coming on" who is "going to ruffle some feathers."
"This year we have new blood coming in, new friends, new faces," she said, adding: "There's rumors that we have some old friends and old faces coming back so... we'll see."
Heather Gay, Meredith Marks and Lisa Barlow
Heather Gay, Meredith Marks and Lisa Barlow, who have all also been part of the original RHOSLC cast since its inception, are expected to return, too.
Mary Cosby
According to new reports Mary Cosby, who starred in the first two seasons of RHOSLC, may be returning for the new season.
Page Six reports that Cosby, 50, will be back in a "friend of" role, but not as a full-time Housewife and will apparently "film a few scenes" of the upcoming season, which is set to resume filming on February 13.
Cosby was reportedly fired from RHOSLC after failing to turn up to the season 2 reunion, though she later cited her mental health as the reason for her 2021 exit.
"Friends of"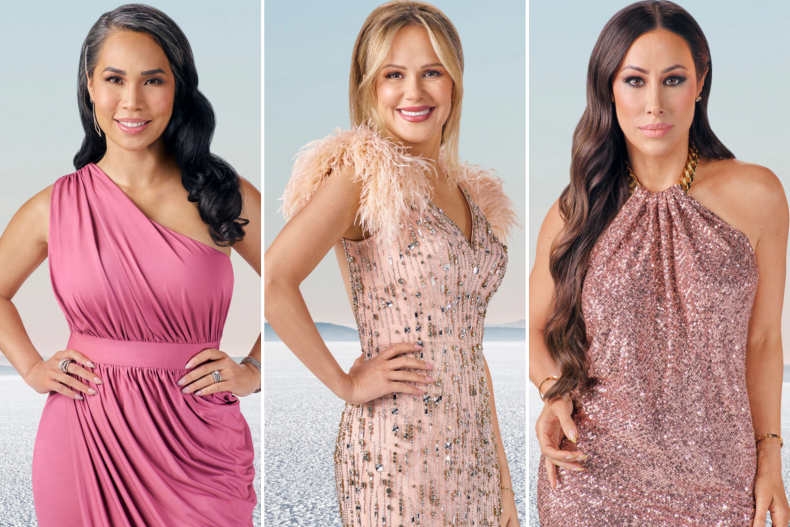 Last season of RHOSLC saw the introduction of new "friends of" the Housewives; Angie Katsanevas, Angie Harrington, and Danna Bui-Negrete, though their future is yet to be confirmed.
Newsweek has contacted Bravo for comment.
Previous seasons of RHOSLC are available to stream on Peacock.