What Jen Shah's Relationships with Her 'RHOSLC' Co-Stars Look Like Now
Jen Shah did not participate in The Real Housewives of Salt Lake City (RHOSLC) Season 3 reunion, leaving fans with a lot of questions about the reality television star.
On January 6, 2023, Shah, 49, was sentenced by a federal judge to 78 months, or six-and-a-half years, in prison after pleading guilty to conspiracy to commit wire fraud for her involvement in a telemarketing scheme that targeted vulnerable people.
The reunion was filmed before Shah was sentenced but after she pleaded guilty, which came as a shock to many of her co-stars as she had spent the entirety of RHOSLC Season 3 protesting her innocence.
Shah has starred on Bravo's RHOSLC since it began in 2020, alongside co-stars Heather Gay, Whitney Rose, Lisa Barlow and Meredith Marks, as well as the latest season's new castmembers Angie Katsanevas, Angie Harrington and Danna Bui-Negrete.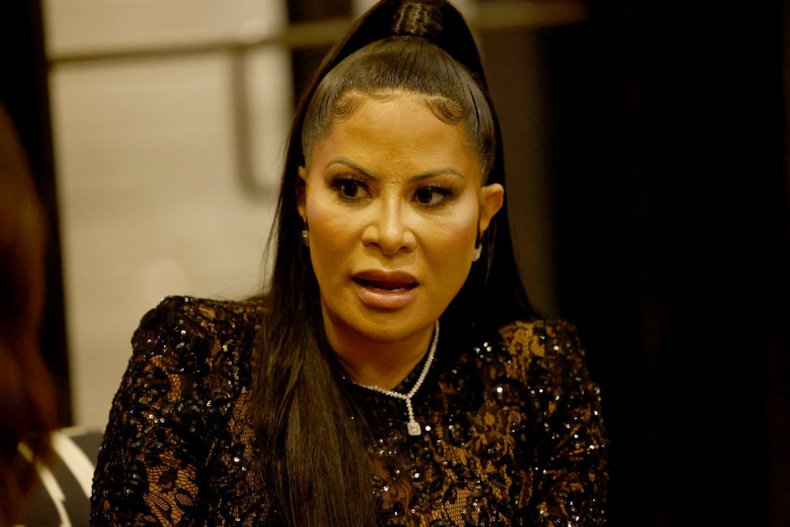 Season 3 of the show saw many of the women's friendships tested so, with the absence of Shah at the RHOSLC reunion, many fans are curious about where she stands with the cast members now.
The women are set to discuss Shah in greater detail on part two of the reunion, which was teased at the end of Wednesday evening's episode. However, they did give some clues as to their friendship status during the first edition of the reunion.
Newsweek has everything you need to know about what the women on RHOSLC have said about Shah and their friendships.
Jen Shah's Relationships with Her RHOSLC Co-stars
Heather Gay
Gay and Shah were extremely close during RHOSLC Season 3 and Gay even traveled with Shah to New York when she entered her guilty plea in July 2022.
In the show's season finale, Gay said she was "overwhelmed with grief" to learn that Shah had pleaded guilty.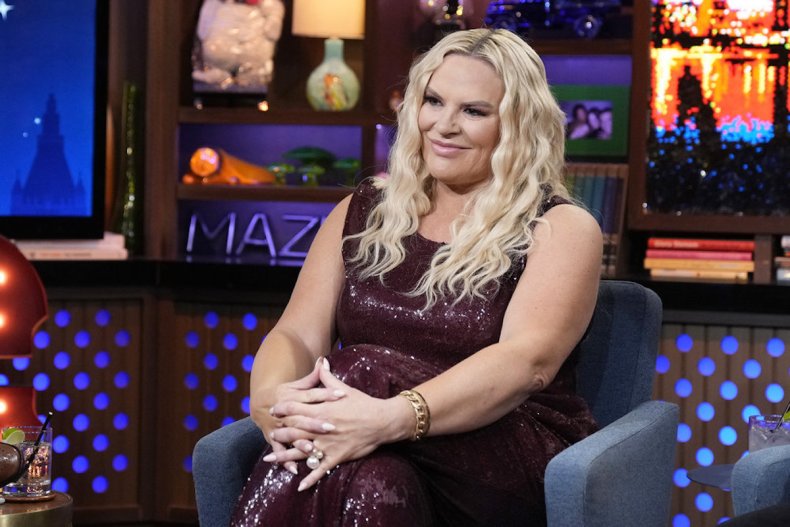 "Grief that we are in this situation, that there are victims, our friend is going away for a decade and she has a 16-year-old," she said, referring to Shah's youngest son with her husband Sharrieff.
During the first part of the RHOSLC reunion Gay did not say too much about Shah, but did say that she is not lying for her friend by saying she can't remember how she got her infamous black eye.
Cohen asked Gay if she was covering for Shah and not admitting that Shah gave her the injury, which Gay denied. Gay did say, however, that if she did know that Shah hit her she would, indeed, cover for her.
Whitney Rose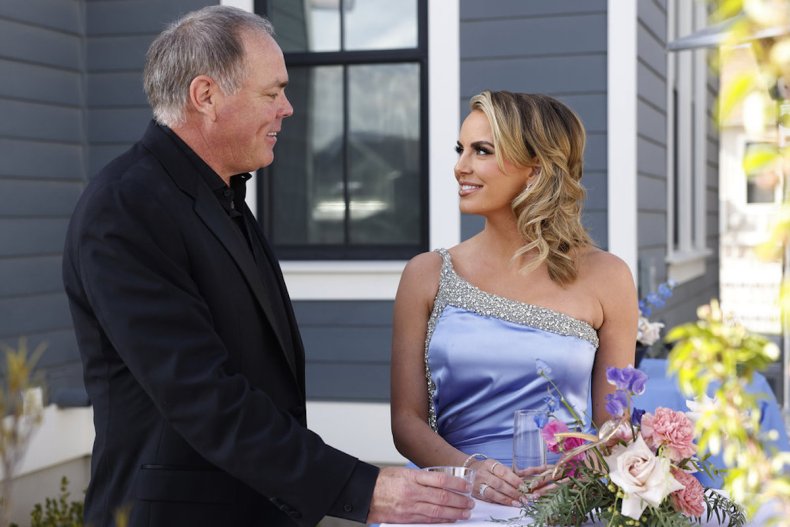 On the day of Shah's sentencing Rose uploaded an Instagram post that many fans took as a suggestion that Shah and Rose may not be friends.
"Season 3 of #rhoslc was a lot and very heavy," the star wrote on Instagram alongside a picture of herself on Watch What Happens Live! with Andy Cohen with Julia Fox.
"Wrapping it with such a fun show was the perfect send off to a difficult season. The darkness is gone, lightness is upon us."
Rose did not name Shah but the timing of her post left some fans convinced that Shah is the "darkness" Rose is referring to.
"The darkness was just sentenced to 6.5 years in prison," one fan wrote underneath the picture, while another added: "The darkness is gone is really sending me the shade is real (and hilarious!)."
On the Season 3 RHOSLC reunion, Rose said that she was "surprised" when Shah pleaded guilty last year saying she thought her co-star "would fight the trial to the end."
Meredith Marks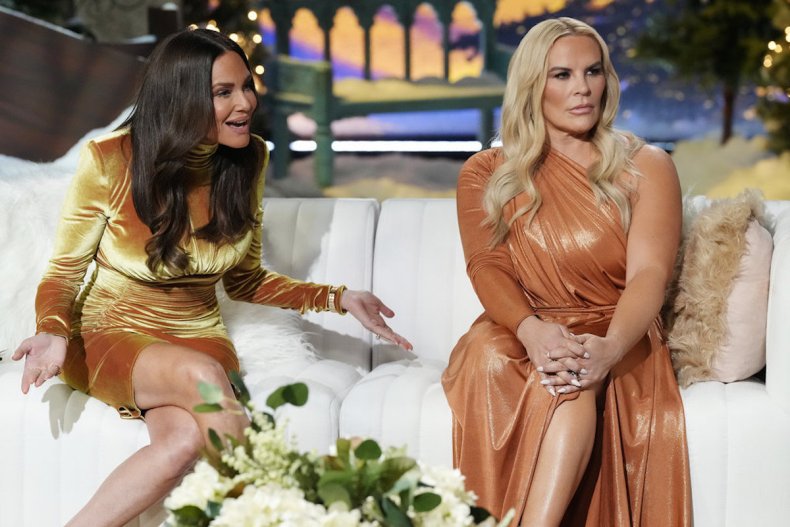 Similar to Gay, Marks was also very close to Shah through the third season of RHOSLC and traveled to New York with her when she pleaded guilty.
At the reunion Marks was quizzed on her reaction to Shah's plea, to which she said: "I was shocked...I was very, very surprised," adding: "It was just not what I was expecting."
Marks actually phoned Shah briefly during Wednesday evening's episode of the RHOSLC reunion and she picked up, suggesting the pair are currently friends.
Lisa Barlow
Barlow had a mixed season with Shah as the pair had several fallouts, including one during the San Diego trip.
Speaking about Shah's guilty plea at the reunion, Barlow said: "I had mixed emotions... she did the right thing...she took responsibility for her actions."
The pair later seemed to clash, however, while Shah was on the phone to Marks as they disagreed over who had started a rumor about Marks and Gay taking drugs while on a trip.
Barlow, and Rose, both said that they had heard the rumor from Shah, but she said, on the phone, that this was not correct.
Andy Cohen
Cohen, who hosts the Real Housewives reunions and is an executive producer on the franchise, was recently rejected by Shah after he suggested the pair sit down for a one-on-one interview.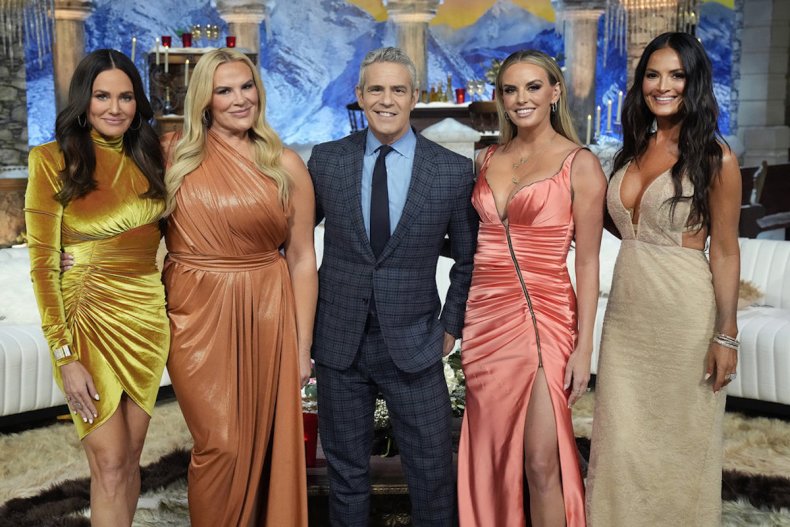 Shah said the reason she was refusing the offer was "because of [Cohen and Bravo's] unwillingness to remove contractual provisions that would allow the network to legally make misrepresentations of me and my story, relating to any and all topics, prior to and during the course of my participation."
Cohen had previously spoken about Shah's sentencing on his Sirius XM show Radio Andy, saying on the January 9 episode: "Listen, any old person or anyone who just doesn't really understand what's going on with the internet or how many scams are going on, people are susceptible to stuff like this. If you read the Victim Impact report, it was pretty stunning."
He also admitted that Shah's absence is a "big loss for the show" and addressed viewers who have asked about her future on RHOSLC, saying: "Like, what do you want me to say about whether she's on the show? She's going to serve her time. So you tell me, is she on the show or not? I don't understand what people want me to say. ... It seems like the judge figured it out for us, didn't he?"
The Real Housewives of Salt Lake City reunion continues Wednesday, February 1, at 8/7c on Bravo.