Richard Burr Sticks With GOP, to Vote No on Ketanji Brown Jackson
North Carolina Senator Richard Burr announced on Thursday that he will not be voting to confirm Supreme Court Justice nominee Ketanji Brown Jackson.
In a new statement, the retiring senator said that he had met privately with Jackson earlier this week to discuss her judicial philosophy and her potential on the Supreme Court. However, Burr said he believed that her answers to his questions and the questions of other senators have been unsatisfactory. It was previously speculated that he was planning to confirm Jackson.
"While she is undoubtedly highly qualified, knowledgable, and experienced, based on our discussion, I cannot support Judge Jackson's nomination when it comes before the Senate," Burr wrote.
Burr's primary reason for not confirming Jackson to the Supreme Court echoes the explanation given by Senate Minority Leader Mitch McConnell. In his statement, Burr explained that he did not feel confident that the judge would be able to condemn the process of court-packing—increasing the number of justices on the Supreme Court in an attempt to change its makeup for partisan means.
When she was asked about her opinions on court-packing during her confirmation hearings, Jackson suggested it to be a political issue, which she wanted to stay away from to achieve impartiality.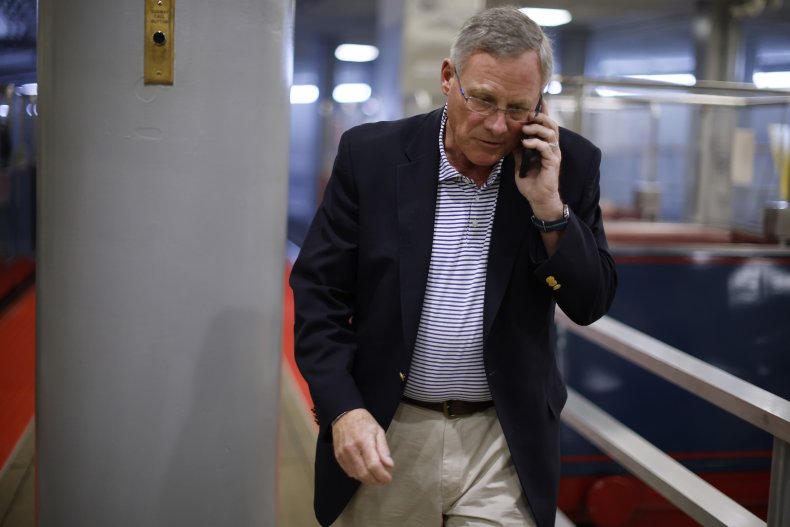 However, Burr has a contradicting view. He explained in his statement that refusing to condemn court-packing allows the Supreme Court to become politicized.
"Court packing is a transparent power grab," wrote Burr, "one that would forever compromise the integrity, impartiality, and independence of the Supreme Court. Justice [Ruth Bader] Ginsburg and Justice [Stephen] Breyer both rejected court packing and the next justice who joins the Court should do the same."
Burr's decision to not support Jackson could be surprising for some, as he sometimes makes party-defying votes. Burr was one of the few Republican senators that voted to convict former President Donald Trump during his second impeachment trial.
There are still some key Republicans that could defy their party and vote to confirm Jackson. Alaska Senator Lisa Murkowski previously voted to confirm Jackson to the D.C. Circuit Court of Appeals, while Utah Senator Mitt Romney condemned fellow Republicans for their behavior during the judge's confirmation hearings.
Missouri Senator Roy Blunt previously expressed enthusiasm over voting for the first Black female Supreme Court Justice, and Ohio Senator Rob Portman frequently aligns with the views of President Joe Biden despite being a Republican.
Update 03/31/22, 3:45 p.m. ET: This article was updated with additional information.
Update 03/31/22, 2:40 p.m. ET: This article was updated with additional information.