Mitch McConnell Won't Support Ketanji Brown Jackson for Supreme Court
Senate Republican leader Mitch McConnell said he will not support Ketanji Brown Jackson's nomination to the Supreme Court as her Senate Judiciary Committee hearings concluded Thursday.
"I cannot and will not support Judge Jackson for a lifetime appointment to the Supreme Court," McConnell said. He added that he went into the confirmation process with an open mind but after watching her hearings and studying her record, he decided he will vote no.
McConnell is the highest-level Republican to announce his decision ahead of the Senate's vote on Jackson in the coming weeks, following four days of contentious hearings that saw several Republican senators criticize her handling of cases involving child pornography. Other GOP senators asked questions about her thoughts on possibly expanding the Court or how she would define what a woman is.
Several Republican senators, including Ted Cruz and Lindsey Graham, were criticized for repeatedly interrupting Jackson while she was answering their questions. Judiciary Committee Chairman Dick Durbin, a Democrat, stepped in each time, asking them to let Jackson finish answering.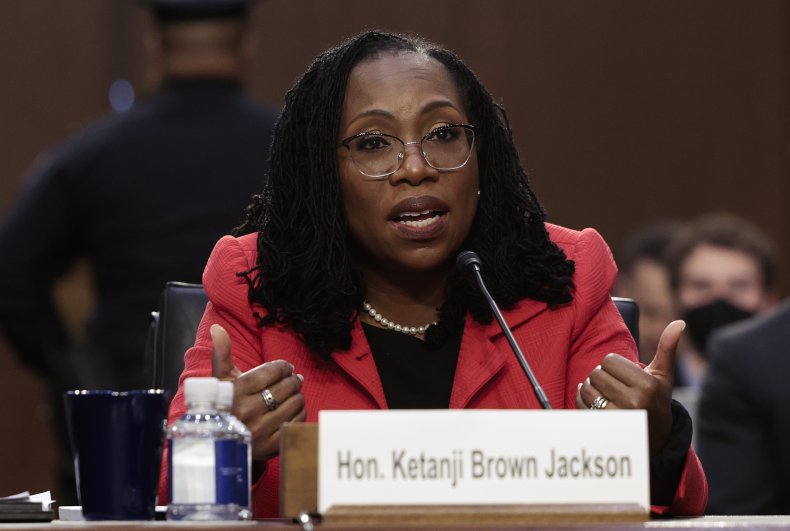 Many experts and some Democratic senators like Chuck Schumer had predicted that Jackson would get little, if any, bipartisan support. But she could still be confirmed by the committee and in the full Senate. A tie vote in the evenly divided Senate would be broken by Vice President Kamala Harris.
Schumer said Thursday that he believes Jackson can be confirmed by the time the Senate departs on April 8 for the Easter break. He criticized the Republicans for using the hearings to "smear" Jackson with "demeaning and downright false accusations."
The final day of Jackson's confirmation hearings saw testimony from several outside witnesses brought in by Republicans and Democrats, as well as representatives from the American Bar Association. Last week, the ABA endorsed Jackson's nomination, saying she is "well qualified" to serve on the Court.
Ann Claire Williams, D. Jean Veta and Joseph Drayton, all members of the ABA's Standing Committee on the Federal Judiciary, spoke in favor of Jackson Thursday.
Williams said the ABA recommendation was made after discussions with over 250 lawyers and judges from across the country who have worked directly with Jackson. All spoke highly of her.
Veta said the ABA committee evaluated Jackson based on integrity, professional competence and judicial temperament. She said no one the panel spoke to raised any concerns about Jackson being "soft" on crime or having any notable bias that affected her work.
If she is confirmed, Jackson would be the first Black woman to serve on the Supreme Court.
Update 3/24/22, 5:12 p.m. ET: This story has been updated with additional information and context.