GOP Ketanji Brown Jackson Attacks 'Beneath Dignity' of Senate: Dick Durbin
Top Senate Democrat Dick Durbin is attacking Republicans' treatment of Supreme Court nominee Ketanji Brown Jackson during her confirmation hearings, calling it "unfair, unrelenting and beneath the dignity" of the Senate.
As the Senate Judiciary Committee holds its last day of hearings for President Joe Biden's nominee, the questioning from GOP senators on such topics as what a woman is and Jackson's religious beliefs has been criticized. Also decried were the continual interruptions of Jackson while she was trying to speak, with some GOP questioners raising their voices.
Durbin, chair of the Judiciary Committee and Senate majority whip, said he was "saddened" by the "attacks" on Jackson, Reuters reported.
"You can disagree with a senator's vote, you can disagree with a judge's rulings, but to draw conclusions that really reflect on them personally and their values and take it to an extreme is unfair whether the nominee is a Democrat or a Republican," the Illinois Democrat said.
He added that seeing Jackson sit "there through it all, head held high, with dignity and determination and strength" made him feel that she would be a good choice to replace Justice Stephen Breyer.
"A lesser person might have picked up and told her family, 'We're leaving, this is beyond the pale.' She didn't," Durbin said. "And it says an awful lot to me about her character and why the president was correct in choosing her to be the next Supreme Court justice."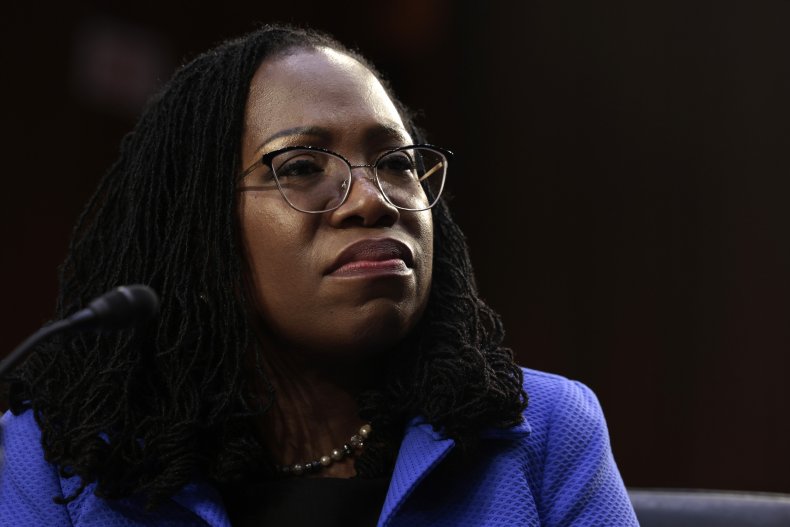 If confirmed, Jackson will be the first Black woman to serve on the Court. The committee will vote April 4 on her nomination.
One of the lawmakers whose conduct Durbin criticized was Senator Ted Cruz, who questioned Jackson on topics like critical race theory, although the judge said she has never studied it.
Cruz also cited claims that Jackson was too lenient when ruling on child pornography cases. She responded that "nothing could be further from the truth." An analysis by the Associated Press found that in most of these cases, Jackson imposed lighter sentences than federal guidelines suggested because the prosecution or other Justice Department representatives had asked for it.
At one point, Durbin told Jackson there was "no point in responding" to Cruz's questioning because "he's going to interrupt you." Cruz accused Durbin of getting in the middle of his questioning because he didn't like what he was asking.
At the hearings, Durbin asked retired federal judge Ann Claire Williams, one of the American Bar Association (ABA) witnesses, whether she knew of any evidence that Jackson was "soft on crime," to which she responded, "None whatsoever," Reuters reported.
In ABA interviews with over 250 lawyers and judges who were familiar with Jackson's career, none cited concerns over her leniency in child pornography sentencing, Williams said. The bar association examined Jackson's record and concluded she was "well qualified" for the Court seat, according to Reuters.
Cruz did not immediately respond to Newsweek's request for comment.
Update 3/24/22, 12:11 p.m. ET: This story was updated to add more information and background.