Soldier Missing After Reportedly Rescuing Migrants Crossing Rio Grande
A Texas National Guard soldier is missing after reportedly trying to rescue migrants in the Rio Grande along the U.S.-Mexico border.
In a statement to Newsweek on Friday afternoon, the Texas National Guard said that a soldier had "gone missing along the river during a mission related incident" in Eagle Pass, Texas, on Friday.
"The Soldier has not been found," the Texas National Guard wrote. "The Texas Military Department, Texas [Department of Public Safety] and Border Patrol are working rapidly to find the Soldier. More details will be released as they become available."
The Texas National Guard added that reports that the soldier had died are "inaccurate." Several news outlets reported that the National Guard member had drowned.
The Washington Post reported that the soldier had drowned on Friday, citing the Texas Department of Public Safety. Lieutenant Christopher Olivarez, of the department, told the newspaper that the Guard member had been caught in a current while attempting to rescue migrants.
The National Guard said that the missing soldier had been assigned to Operation Lone Star, an effort launched by Texas Governor Greg Abbott that has placed thousands of National Guard troops at the border. During one recent Operation Lone Star measure, the Texas Department of Public Safety moved boats into the Rio Grande to form a blockade to stop migrants attempting to cross it.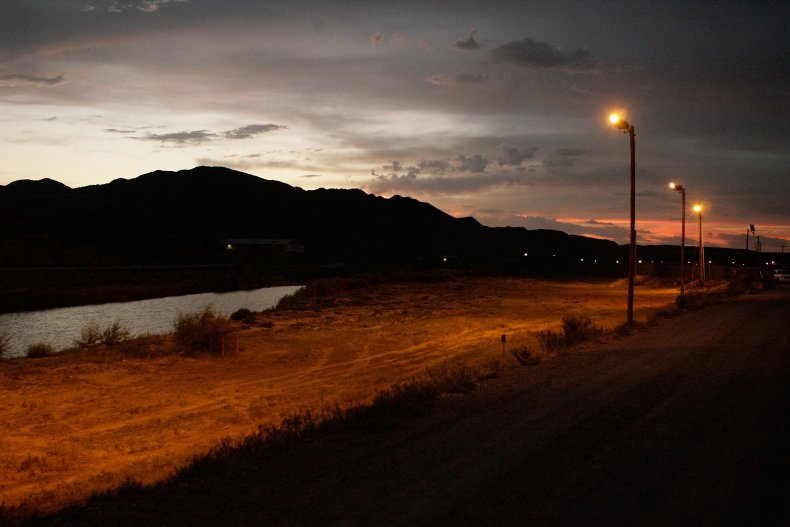 The Texas Department of Public Safety referred Newsweek to the the Texas National Guard for comment on Friday afternoon.
The Texas National Guard tweeted around 2:40 p.m. Friday that the statement it had released "is the most up-to-date & accurate info that we have at this time. As additional facts are gathered on the ground, we will provide updated official statements."
Former U.S. Congressman Beto O'Rourke noted the missing soldier on Twitter Friday afternoon, after reports that the soldier had drowned had been published.
"I'm so sorry to hear about the loss of a Texas National Guard member in Eagle Pass," O'Rourke tweeted. "My thoughts are with his family, his community, and the men and women of the Guard who have served this state and all of us alongside him."
In an incident in Texas in January, a 7-year-old migrant from Venezuela drowned while attempting to cross the Rio Grande River. U.S. Customs and Border Protections said at the time that a Venezuelan woman said that her child had been swept away by the current while they were crossing the river.