Robert Mugabe Must 'Pass on Baton:' South Africa's Julius Malema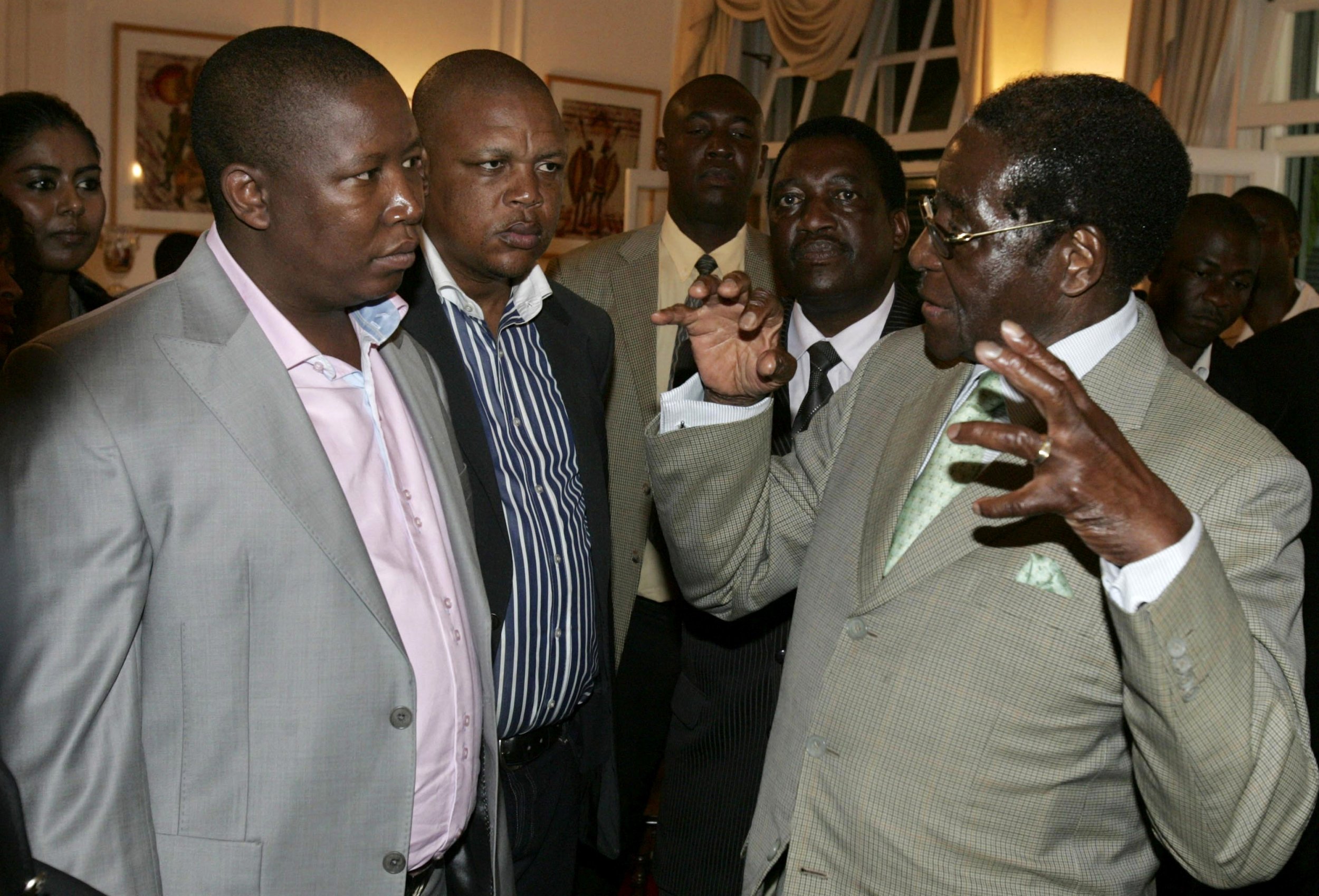 The leader of South Africa's left-wing opposition, Julius Malema, has called upon Zimbabwean President Robert Mugabe to relinquish power.
Malema, the head of the Economic Freedom Fighters (EFF)—South Africa's third-biggest parliamentary party—made the comments at a party memorial service on Thursday for deceased Cuban leader Fidel Castro in the Soweto township of Johannesburg, according to comments posted on the party's official Twitter account.
While saying that his party "loved Mugabe," Malema then said: "Mugabe must pass on the baton just as Castro passed it on."
Mugabe has been in power in Zimbabwe since its independence in 1980 and, at 92 years old, is currently the world's oldest serving head of state. Zimbabwe has witnessed unprecedented civil unrest in 2016 as civil society groups and opposition parties have demanded the veteran leader steps down, as the country struggles with high unemployment and an economic crisis that has led to the central bank printing a new pseudo-currency, known as bond notes.
Malema's EFF party characterizes itself as a Marxist revolutionary party fighting for black empowerment in South Africa, which emerged from white minority rule in 1994. The party backs forced seizure and redistribution of land from white South Africans, and Malema has previously said his party would remove the ruling African National Congress (ANC) "through the barrel of a gun" if the latter tried to rig elections.
Related: Why Angola is Fidel Castro's greatest legacy in Africa
The EFF leader, who was formerly the head of the ANC's Youth League before being thrown out of the party, added at the Thursday service that his party was inspired by Mugabe and other African independence leaders—including Kwame Nkrumah, who engineered Ghana's independence from the U.K. in 1957, and South Africa's first black president Nelson Mandela.
His speech also included anti-white rhetoric. "Black people, stop apologizing to white people. You did nothing to white people!" said Malema. "We are poor because of whites, we don't have jobs because of whites, we are dying to sicknesses because of whites."
Despite abandoning the apartheid system of racial segregation more than 20 years ago, South Africa remains a divided society. Census data from 2012 showed that white South Africans earned six times more on average than black South Africans, although the earnings of the latter have increased dramatically since the end of apartheid.
Malema said that he would travel to Cuba for Castro's funeral, which is due to take place on Sunday. The Cuban revolutionary died at the age of 90 on Saturday.